Constant censorship on Facebook seems to be having a major effect as Facebook is losing Daily Active Users in the US and Canada.
Towards the end of January, Facebook released its annual performance update report. The report showed that Facebook's main platform added 299 million active users in 2020, which is not surprising considering the pandemic forced people to stay home.
However, a closer look at the data reveals that the social media giant lost Daily Active Users (DAU) in the US. Overall, Facebook added 5 million DAU on 2019 but it lost daily actives in the US throughout the year.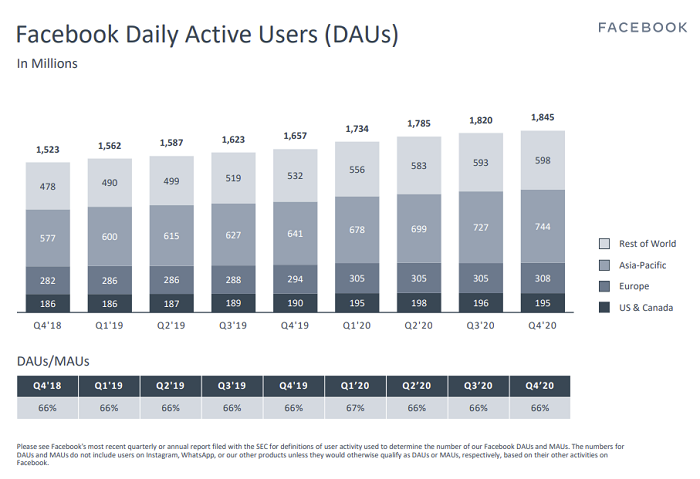 Could that be a sign of Zuckerberg's social empire decline?
North America was Facebook's first market, meaning it points to what could happen in other regions.
The decline might not have a significant impact on Facebook's revenue, at least in the near future. However, at some point, the social media platform will reach a peak and stop growing. That peak point is approaching faster than expected.
But why are Facebook's numbers beginning to stall? One possible reason could be recent controversies and censorship.
In the US specifically, people do not view social platforms as safe places for open discussions they once were. Today, there are content moderation policies that seem to be arbitrarily implemented.
The situation might not improve in 2021. The company started the year with controversy after trying to push an update that would allow the main platform and subsidiaries to access users' data on WhatsApp. As a result, people started looking for alternatives to WhatsApp.