Social media is increasingly being used to track down suspects.
The FBI has confirmed in legal filings that it used facial recognition technology to both track down and arrest an individual who was suspected to have taken part in the Capitol Hill riot that took place earlier this year.
It is worth noting that the FBI has formally acknowledged that it had depended on facial recognition to not only confirm identity but to discover a suspect in the first place.
The individual who had been arrested by the FBI goes by the name of Stephen Chase Randolph. He was identified through crowdsourced photographs of the riot shared by various sources, including groups such as "SeditionHunters," known for, in its terms, "hunting and distributing clear face images of seditionists."
These crowd-sourced images were then sent through an "open-source facial recognition tool known to provide reliable results."
Doing so helped the FBI zero in on Randolph's girlfriend's Instagram account where she had posted numerous images of him.
Ironically, though, the suspect was wearing the same clothes he wore during the riot in some of the stills posted on his girlfriend's Instagram account.
One of the most important pieces of his clothing was a grey knitted hat he wore with a logo of Carhartt embroidered in white. That knitted hat was a key element in tracking Randolph's activities across several other crowdsourced images and videos. This also led to the SeditionHunters nicknaming Randolph #GrayCarharttHat.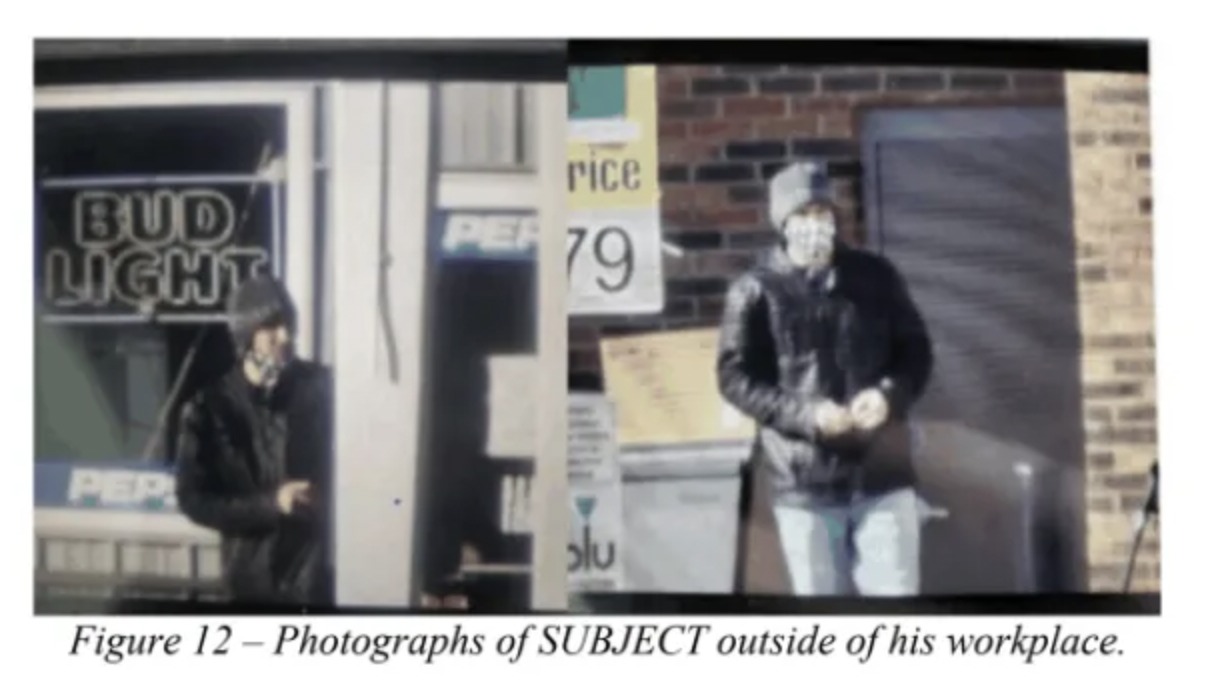 The FBI, after obtaining Randolph's girlfriend's Instagram account, managed to get hold of Facebook accounts that belonged to his family. From there, they were able to find out his full name, which was then cross-referenced with his state driving license records. This helped the FBI find out the exact location of Randolph.
After surveilling him and finding him wearing the same knitted hat even at work and home, two undercover FBI agents approached Randolph. They spoke to him about the riots and in the process, he ended up confessing that he attended the riots and that it was "fucking fun." Shortly after, the FBI ended up arresting Randolph.
"I have reviewed a publicly available Instagram video that depicts an individual identified as STEPHEN CHASE RANDOLPH assaulting a U.S. Capitol Police Officer and engaging in disruptive or disorderly conduct," the affidavit states.
We've obtained a copy of the affidavit for here.