A student from Fordham University was put on probation after he posted an image of himself with a legally-obtained gun, memorializing the Tiananmen Square Massacre.
The university's actions attracted backlash with the Foundation for Individual Rights in Education (FIRE) penning a strongly worded letter to the president discussing the dire state of free speech at the university.
Austin Tong initially posted a picture of a retired St. Louis police captain, David Dorn, who was killed by looters during the George Floyd riots.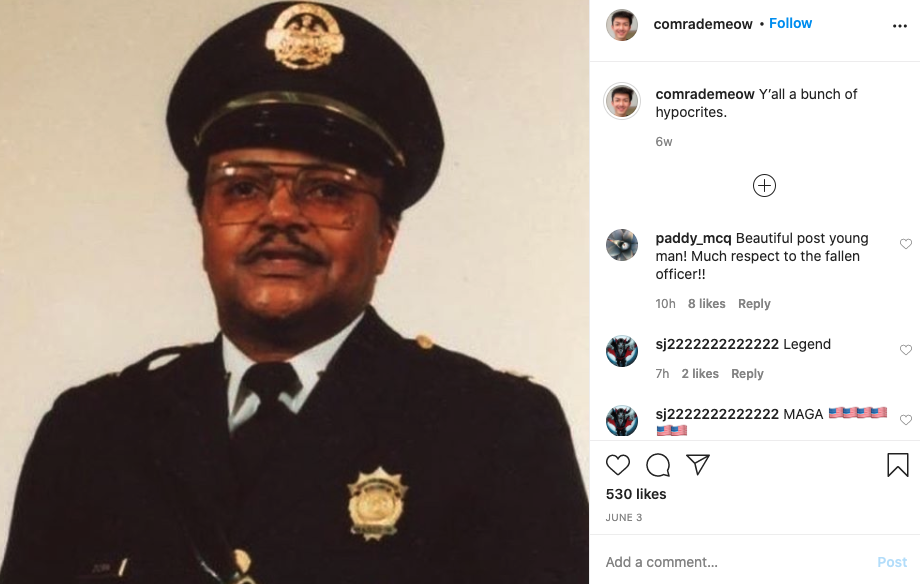 Tong, a supporter of the Black Lives Matter protests, expressed his frustration through the post by writing "Y'all a bunch of hypocrites" in the caption, expressing his dismay at "the nonchalant societal reaction" to Dorn's death.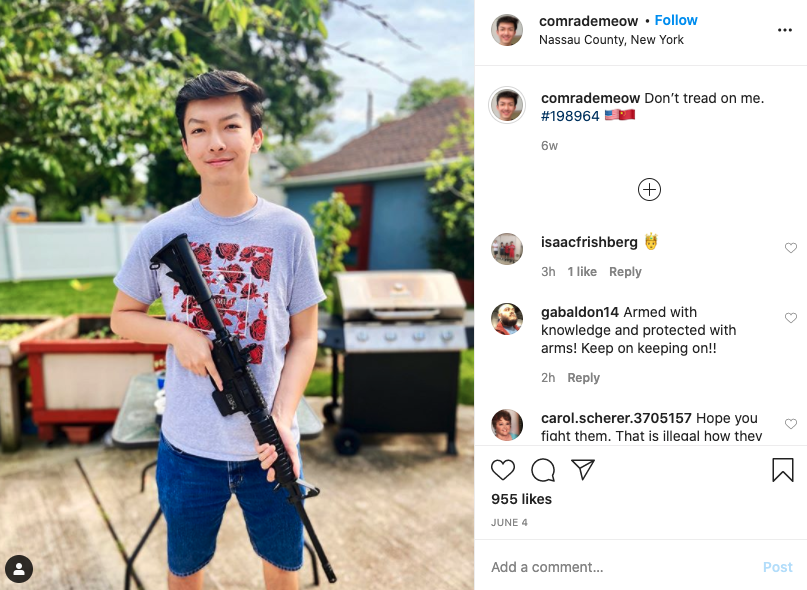 He then went on to post a picture of himself posing with a gun on the occasion of the 31st anniversary of the Tiananmen Square massacre on June 4th. The caption of his post read: "Don't tread on me" and inserted a Chinese and American flag emoji alongside the hashtag #198964 to represent the date of the Tiananmen Square Massacre, something that is often censored in China.
In a statement, Tong said that he posted it to express "appreciation of the 2nd Amendment and mourning of the anniversary of a Chinese Democratic movement," adding that he was "in no way expressing threatening or hateful thoughts."
The Dean of Students of the university got in contact with Tong and informed him that he was being investigated for the photos he posted on Instagram. The final verdict ended up finding Tong guilty of "bias and/or hate crimes" and "threats/intimidation".
Tong was put on probation, and is now barred from visiting the campus without prior approval, participating in athletics, or taking any leadership role in student organizations. On top of all this, Tong will also have to write an apology letter and undergo the Orwellian-sounding "implicit bias training".
Fordham, because of being a private institution, is not strictly speaking bound by the First Amendment. That said, the university has made several promises with regards to freedom of expression, which it ends up breaking through its decision with regards to Tong.
"Is this happening in America, or is this a Soviet nightmare?" said Tong, who, in a statement, said that he was going to sue the University for its decision.
"Americans are being silenced," Tong added. "Coming to this country as an immigrant, one would think that America is a nation of law and free speech. Yet that is no longer the case. I was forcibly silenced, faced verbal and assaulting harassment from mobs, and subjected to Soviet-style interrogation and punishment by a Jesuit university that claims in its own code of conduct, that it protects 'freedom of expression and the open exchange of ideas.'"