After a complaint filed by reality TV agent and media personality Magali Berdah, French rapper Booba's OKLM account was banned in the summer. However, a ruling by a court in Marseille ordered a review of the ban, which it deemed "illegal."
Berdah, who has 1.3 million subscribers on Instagram, is the head of Shauna Events – a marketing agency for influencers. Her company specializes in finding commercial partnerships with brands for celebrities – mostly reality TV figures.
According to Berdah, Booba harassed her on social media.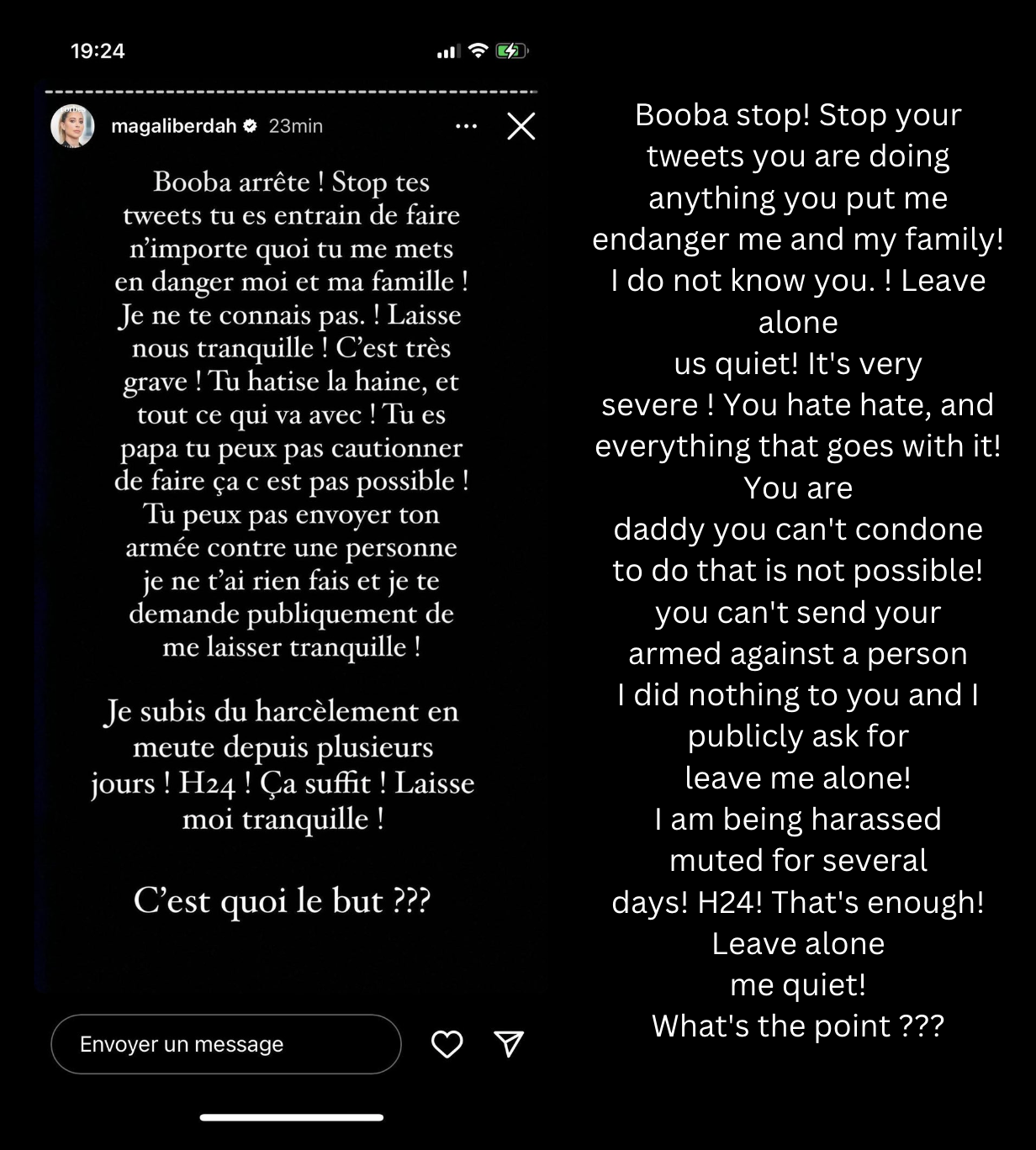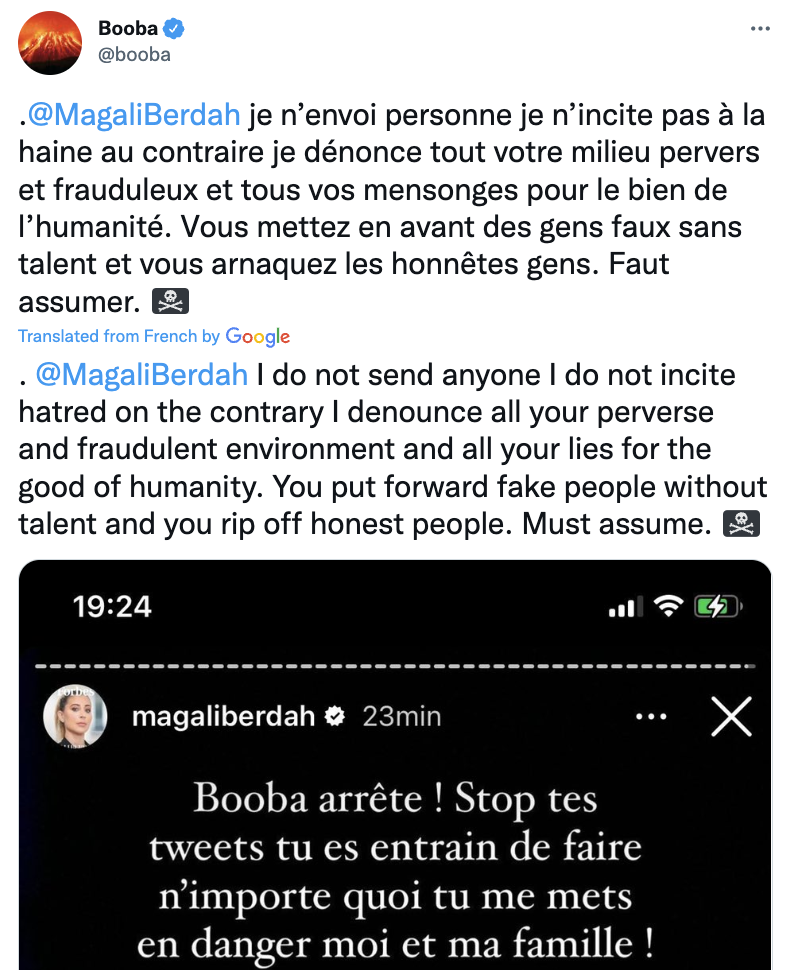 In July, Berdah tweeted: "It's unfair, free, mean, he does not realize the harm he is doing.
"What a shame! You are a father, I have children just like you."
In response, the rapper wrote: "Me and my children, we hate you."
After Instagram banned Booba, Berdah celebrated, writing: "The time of justice is obviously not the same as that of social networks, but one day comes and it starts today."
In another post, she wrote: "For two months, Elie Yaffa, known as 'Booba,' has constantly targeted me on social networks with false and humiliating publications. In doing so, he deliberately delivered me to his pack of hateful pirates, which he unleashed against me."
Magali Berdah hailed the move as a victory against the rapper: "First victory of this long journey: the president of the judicial court ordered the deletion of the @OKLM account (…) This is only the beginning, other victories will come. Fear will change sides."
However, after about three months of legal proceedings, a court in Marseille this week ruled in favor of the rapper, ruling that the account should be "reinstated without delay."
Booba's lawyers said: "This account had been closed in July outside any legal framework and without adversarial procedure at the instigation of Magali Berdah. We welcome this fair decision, which puts an end to several months of notorious irregularity. Magali Berdah can no longer use her links with – forms to muzzle those who denounced the abuses of the influencers."