After HBO decided to temporarily pull the 1939 film Gone With The Wind from its streaming catalog for receiving complaints about racial insensitivities, the film has reached the top of the best-selling list on Amazon in the "movies and TV" category and the DVD has sold out.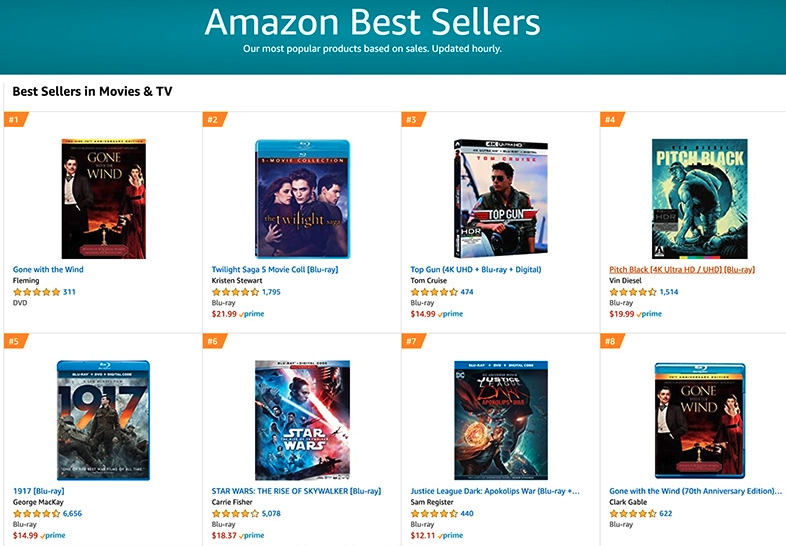 Gone With the Wind is a love story in the middle of the American Civil War where you can see problems of the 19th century such as slavery of black people but characterizing them with the stereotypes that were prevalent in the 20th century. It's one of the most popular movies of all time.
It was precisely this depiction of slavery that led HBO Max to remove this film from its service after they received multiple complaints, including one from John Ridley, writer of 12 Years a Slave.
This time, due to protests generated by George Floyd's death, HBO has chosen to remove it temporarily, since some people consider it disrespectful to the racial struggle.
Because of this decision, users had to turn to other sites to view the film, which led to an increase in the physical sales of the film on Amazon, positioning it for several hours at the top of the Best Sellers Movies. Other versions of the movie also grabbed spots in the top 10.
Many people ignore that, beyond the stereotypes portrayed in Gone With the Wind, the film managed to generate a change in the perception of slavery at that time. It even has the merit of having the first Black woman to win an Academy Award; this being the actress Hattie McDaniel in the category of the best-supporting actress.
HBO said they will begin to stream the movie again, but this time adding a message indicating that the film reflects the prejudices that existed during that time and are not a reflection of today's society. (As if people don't know.)