Google Stadia's new app update could suggest that the Stadia service isn't going over as well as the tech giant would have hoped – and they want to know why.
In the latest update of the Stadia app for Android, version 2.7, a new survey has been added for those that choose to end their subscription.
The survey asks, "Why are you canceling your Stadia Pro subscription?" when users tap to unsubscribe.
While this is a common thing for companies to ask customers that cancel, this is a first for the Stadia Android app.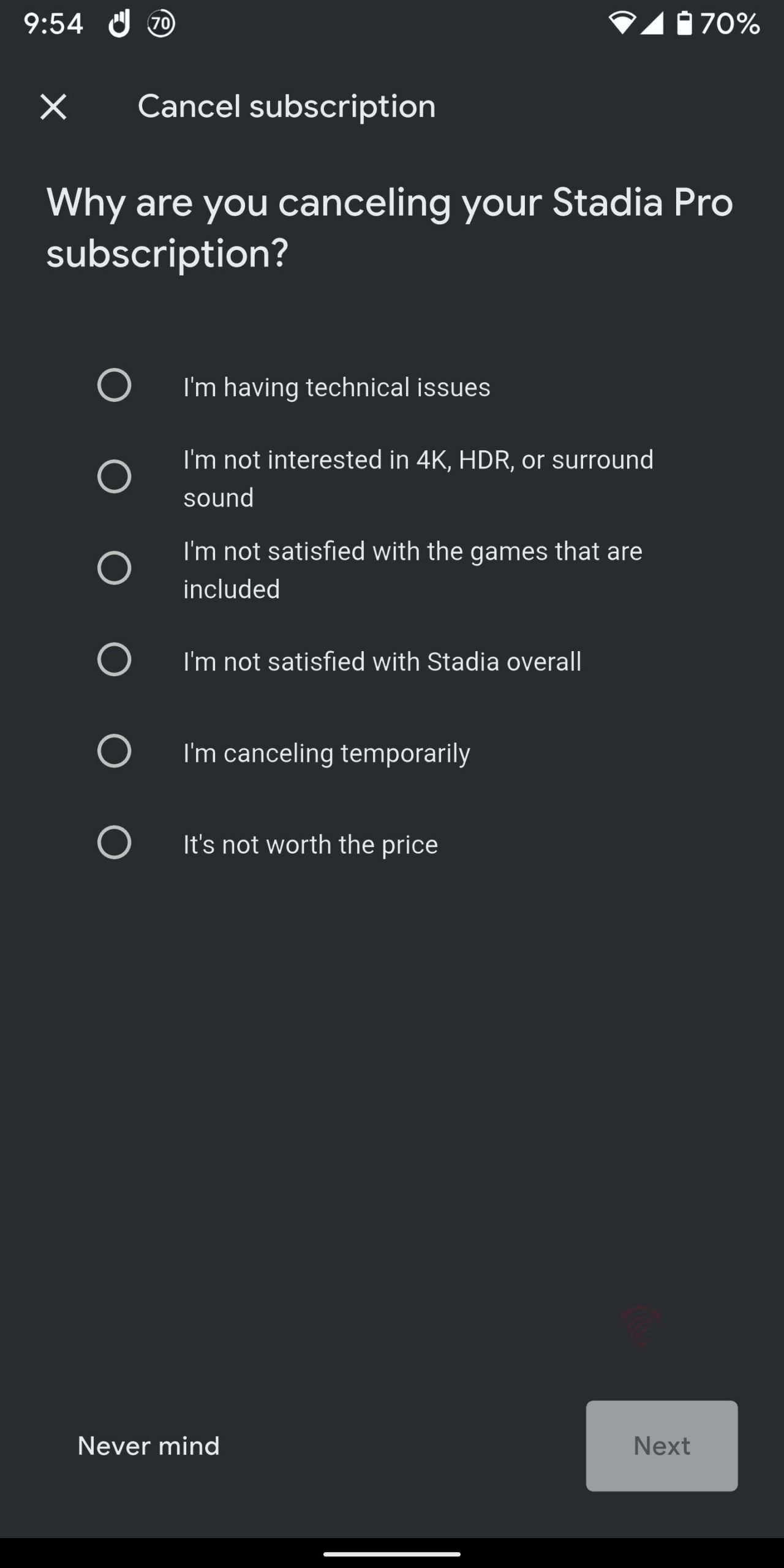 Users can choose any of the following:
I'm having technical issues

I'm not interested in 4K, HDR, or surround sound

I'm not satisfied with the games that are included

I'm not satisfied with Stadia overall

I'm canceling temporarily

It's not worth the price
Many have been expecting Google Stadia to fail since the day it began – as Google is known for killing off their products.
But while Google has said it's in it for the long run, and rivals too have said that cloud gaming is the future, even the most avid supporters of Stadia have waned on the idea in the last couple of months.
Many have suggested that there haven't been enough games on the platform and that Google is taking ages to add more.
Last month a Google spokesperson wrote on Reddit:
"All the concerns you've brought to the table are completely valid, and I understand where your frustrations are coming from. Nobody likes to be left in the dark. While I don't have product updates to share right at this second, I can promise you that I have been, and will continue taking feedback posted to r/Stadia and other channels."
The latest app update could suggest that Google is aware of the dissatisfaction with the service and is polling dissatisfied customers in hope of figuring out what they need to prioritize if they're going to win customers over.