Chris Wery, the City Council member of Green Bay, faced a huge backlash after expressing his personal thoughts about the violence in Kenosha and what his city should be doing. Many were under the opinion that Wery was encouraging violence and vigilante activity and called for his resignation.
Wery took to Facebook on 25th August after the Kyle Rittenhouse shooting took place and said: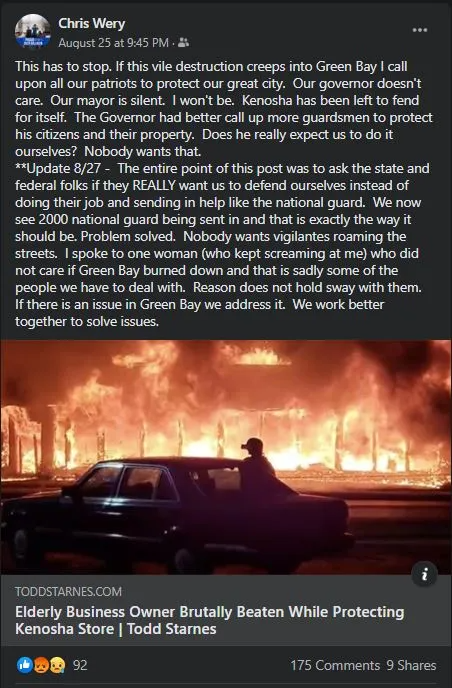 "This has to stop. If this vile destruction creeps into Green Bay, I call upon all our patriots to protect our great city. Our governor doesn't care. Our mayor is silent. I won't be. Kenosha has been left to fend for itself. The Governor had better call up more guardsmen to protect his citizens and their property. Does he really expect us to do it ourselves? Nobody wants that."
The screenshot of the post was widely circulated across social media, and the calls for his resignation started echoing everywhere. What's more, even a petition for his resignation was started. It is however worth noting that Wery updated the post later and added that he did not to encourage vigilantes.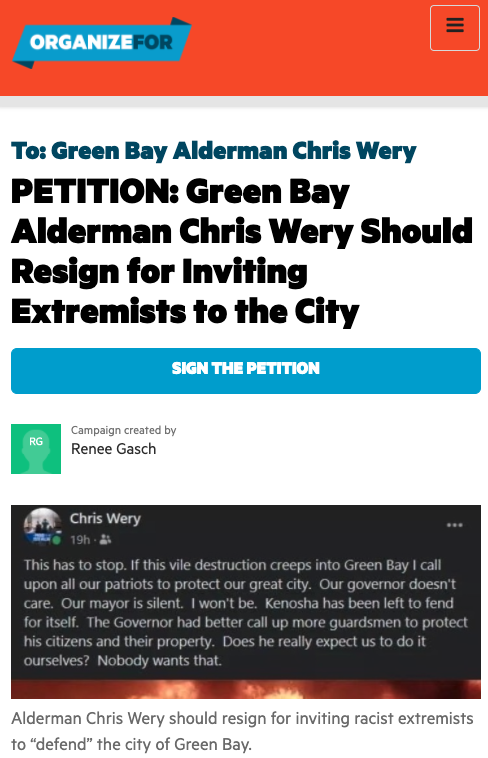 "Alderman Wery's dangerous and irresponsible rhetoric puts at risk the lives of Green Bay community members, especially Black, Indigenous, and people of color," the petition says. "As an elected official, we look to Alderman Wery to protect and represent all of us, no matter our race, color, creed, religion, or where we live."