Think tank Heritage Foundation has criticized YouTube over censorship of a video featuring former President Donald Trump during an event held in April.
"Unbelievable: @YouTube just informed @Heritage that it has taken down the video of former President Trump's speech at our event in Florida last month," Heritage Foundation's president Kevin Roberts tweeted.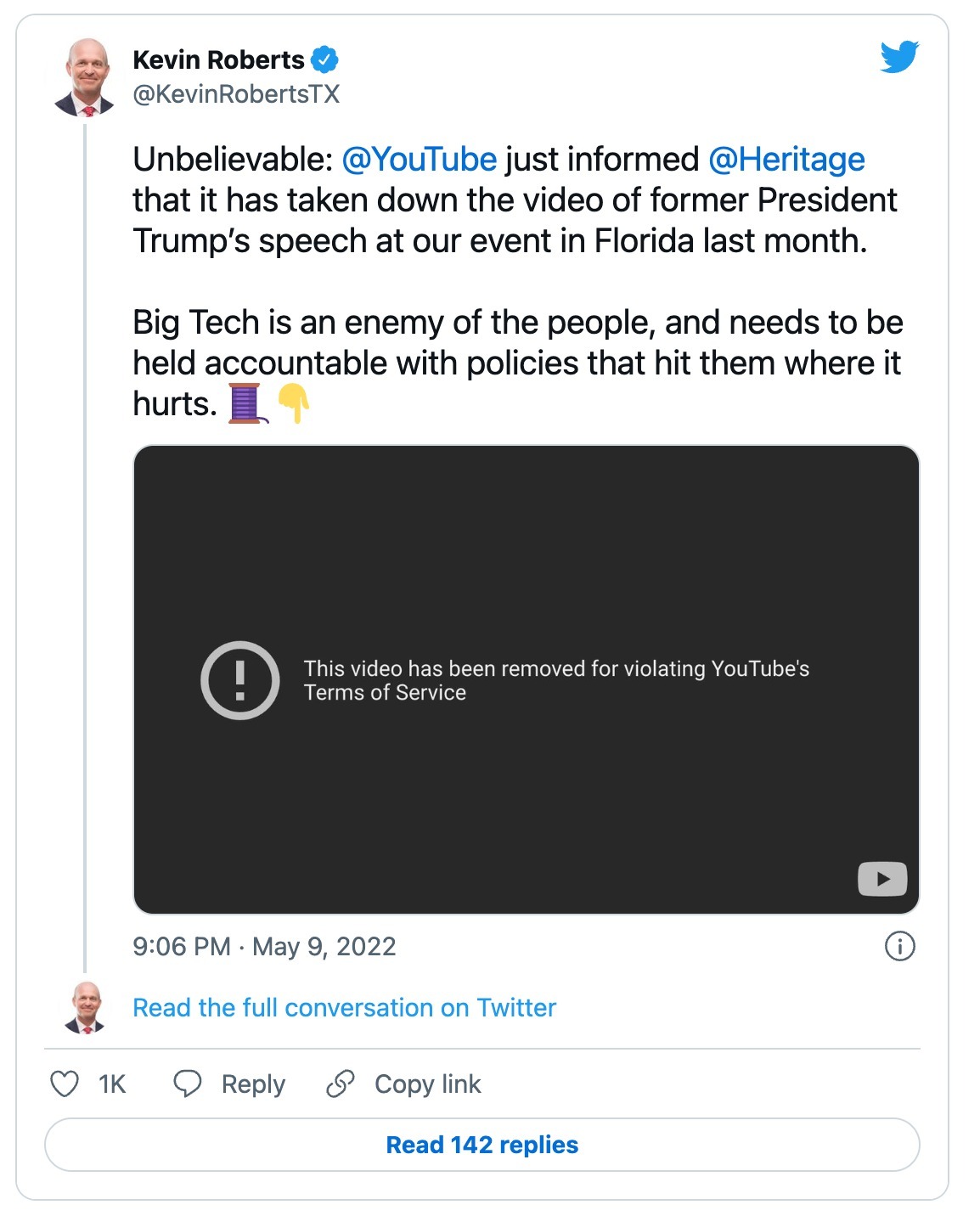 During the event, Trump said: "America is facing dark times and tremendous plight due to the radical shift away from America First. However, America's greatness is not lost if we act with purpose. We can and must turn this around to Save America."
A screenshot posted by Roberts shows that YouTube removed the video for violating the platform's terms of service.
Roberts' tweet added: "Big Tech is an enemy of the people, and needs to be held accountable with policies that hit them where it hurts."
In a follow-up tweet, Roberts said that the video featuring Trump had more than half-a-million views when it was removed. Their channel was also suspended for a week.
"We posted the 82-minute video on April 21 and it had more than 530,000 views," he said. "But YouTube's censorship council, in all its wisdom, decided that several seconds of Trump's remarks warranted banning us from the platform for a week. Maybe @elonmusk should buy them, too."
Roberts concluded by encouraging followers to watch the video on Rumble.
"To watch Trump's speech for yourself, go check out the video on @rumblevideo, where they actually embrace free speech," he wrote.