Retired gynecologist and author of bestselling health and wellness books Dr. Christiane Northrup has been censored from Instagram.
Dr. Northrup, from Yarmouth, Maine, was identified in a recent report by the Center for Confronting Digital Hate (CCDH) as one of the "disinformation dozen," a group of 12 vaccine skeptics. Her removal from Instagram, which is owned by Facebook, came a few days after Democrat Senators. Amy Klobuchar and Ben Ray Luján requested social media companies to take action against the "disinformation dozen."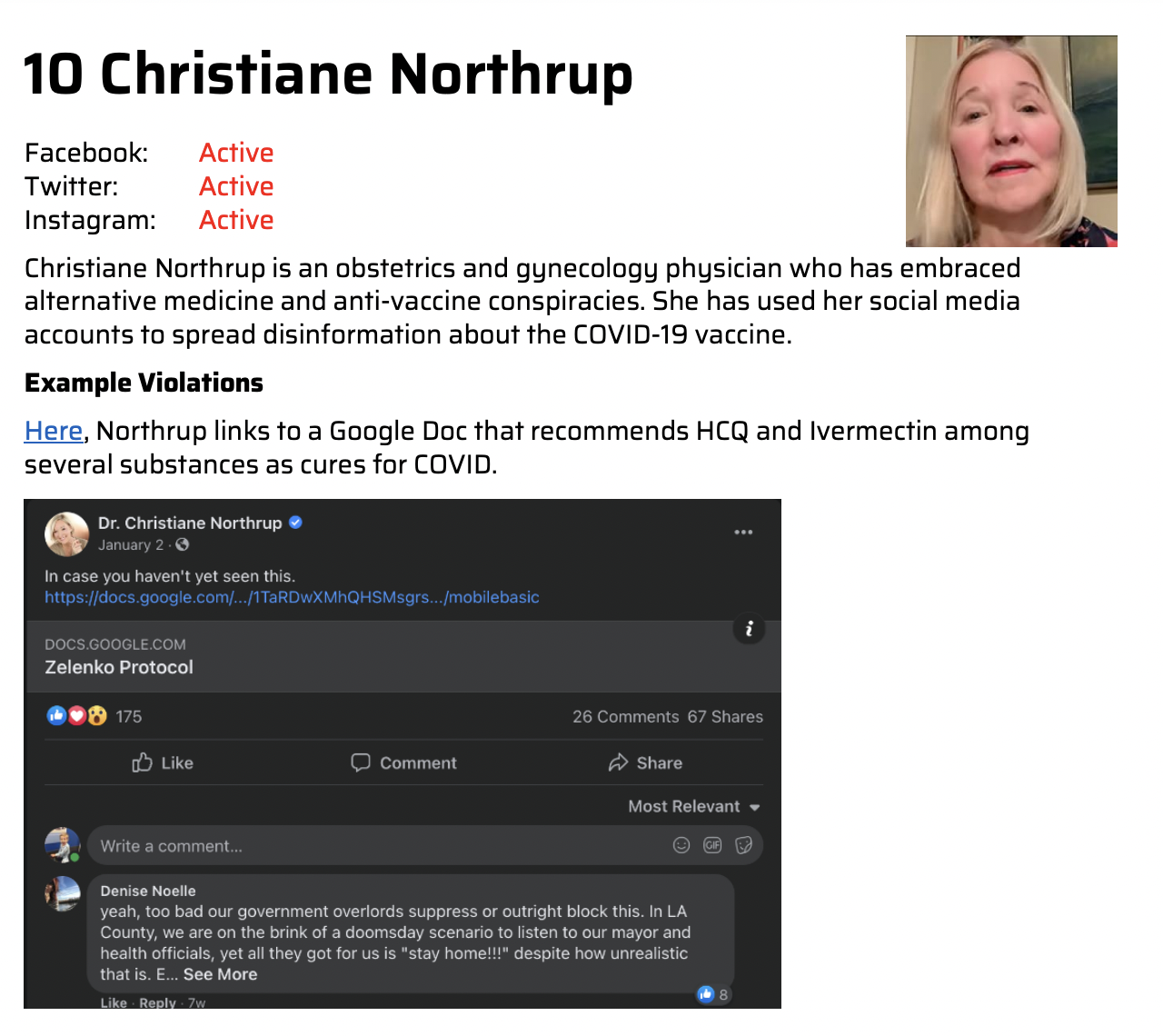 Northrup became famous in the 90s after authoring the book "Women's Bodies, Women's Wisdom," which landed her appearances on TV shows, including the then top-rated Oprah Winfrey Show.
According to the senate-promoted report, she is among the medical professionals opposed to the COVID-19 measures such as forced mask-wearing.
Speaking to the Press Herald, a spokesperson for Facebook said that they had "updated our policies to take action against accounts that break our COVID-19 and vaccine rules — including by reducing their distribution or removing them from our platform — and have already taken action against some of the groups identified in the Center for Countering Digital Hate report."