Facebook-owned Instagram has removed a photo of Liberty Hangout Media Director Kaitlin Bennett and Infowars reporter Millie Weaver shooting firearms at a gun range for supposedly violating the company's "Violence or dangerous organization guidelines."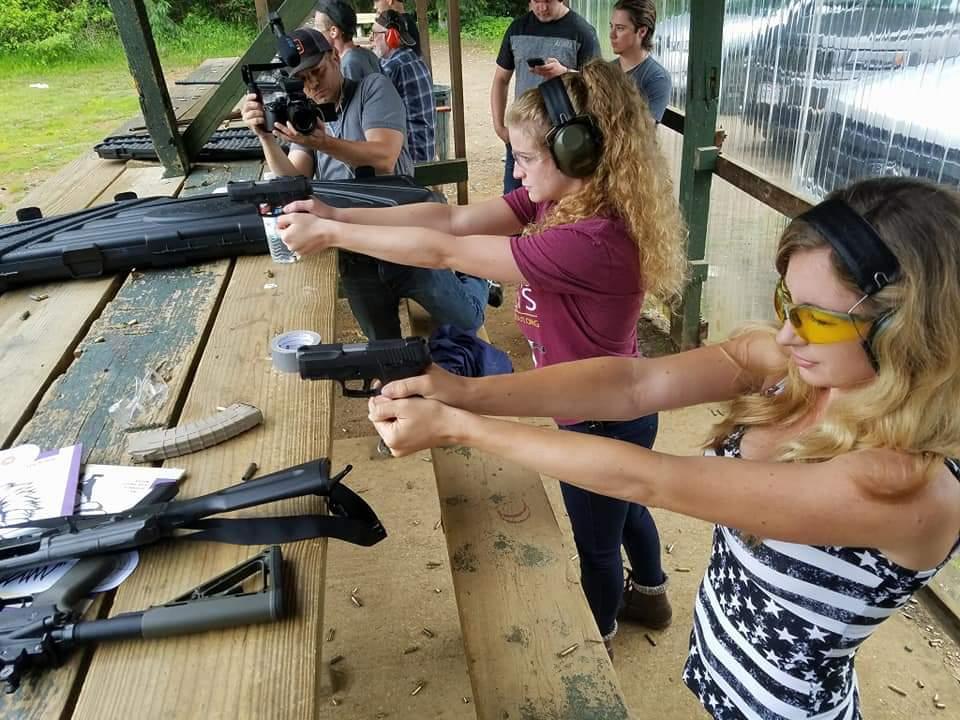 The photo was posted in June 2018 and appears to have been taken down more than a year after it was originally posted. Instagram issued the following message when taking down the photo:
"Your Post Goes Against Our Community Guidelines

We removed your post because it goes against our Community Guidelines. We created these guidelines to support and protect our community on Instagram.

Post removed for violence or dangerous organizations."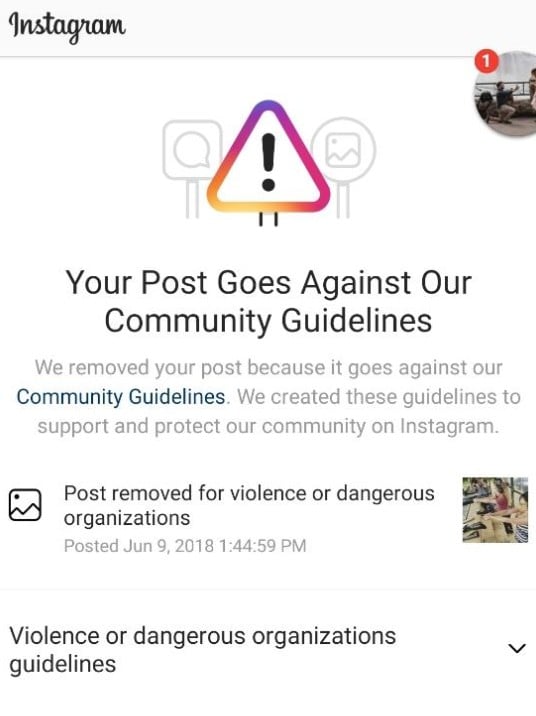 Instagram's community guidelines don't mention "dangerous organizations" but say that:
It's never OK to encourage violence
Sharing graphic images for sadistic pleasure or to glorify violence is never allowed
The guidelines add that in the context of newsworthy events:
We encourage you to caption your photo with a warning about graphic violence
We may remove videos of intense, graphic violence
The photo of Bennett and Weaver doesn't appear to violate any of these guidelines.
Facebook did recently update the controversial "Dangerous individuals and Organizations" section of its community standards so it's possible the photo was removed as part of this update.
When announcing this update, Facebook said that it would start collecting body camera footage from police firearms training programs to train its systems. It's not yet known if this artificial intelligence (AI) system could have automatically taken down the photo.
Facebook does also have a history of subjectively deciding that a person or organization is "dangerous" and then using this section of its community standards to ban individuals or censor their content. In a recent court filing, Facebook admitted that it did this to conservative commentator and congressional candidate Laura Loomer and cited the First Amendment as its defense of this behavior:
"She claims Facebook labeled her as a 'dangerous' person who promotes hate – yet, the First Amendment has long protected such statements because they are opinions that are not capable of being proven true or false."
Facebook used this same "dangerous" label, which it admits is an opinion, when banning Infowars host Alex Jones and Infowars editor-at-large Paul Joseph Watson. Bennett and Weaver both contribute to Infowars so Facebook could have subjectively decided that they are now "dangerous" too and removed the photo on those grounds.
The removal of the photo follows a wider pattern of legal gun owners being targeted by big tech platforms. Earlier this month, the US Department of Justice (DOJ) ordered Apple and Google to reveal the names and locations of a gun scope app's users. In August, a Connecticut man had his guns confiscated and was arrested after sharing a meme on Facebook. In addition to this, the Trump administration is considering a proposal to curb gun violence by monitoring mental states through smart devices such as Alexa, Apple Watch, Fitbit, and Google Home.