Instagram is now rolling out a new feature aimed to restrain users from posting potentially "offensive" captions on the pictures or videos they upload to their main feed – and the warnings will come before users have even have a chance to post their message.
The Facebook-owned company aims to do so by using its AI-powered tools that analyze the caption before it gets posted and warns users if they think it's necessary to do so. Users can however still ignore the warnings and post the captions unchanged if they wish to, but it's not clear what the punishment will be.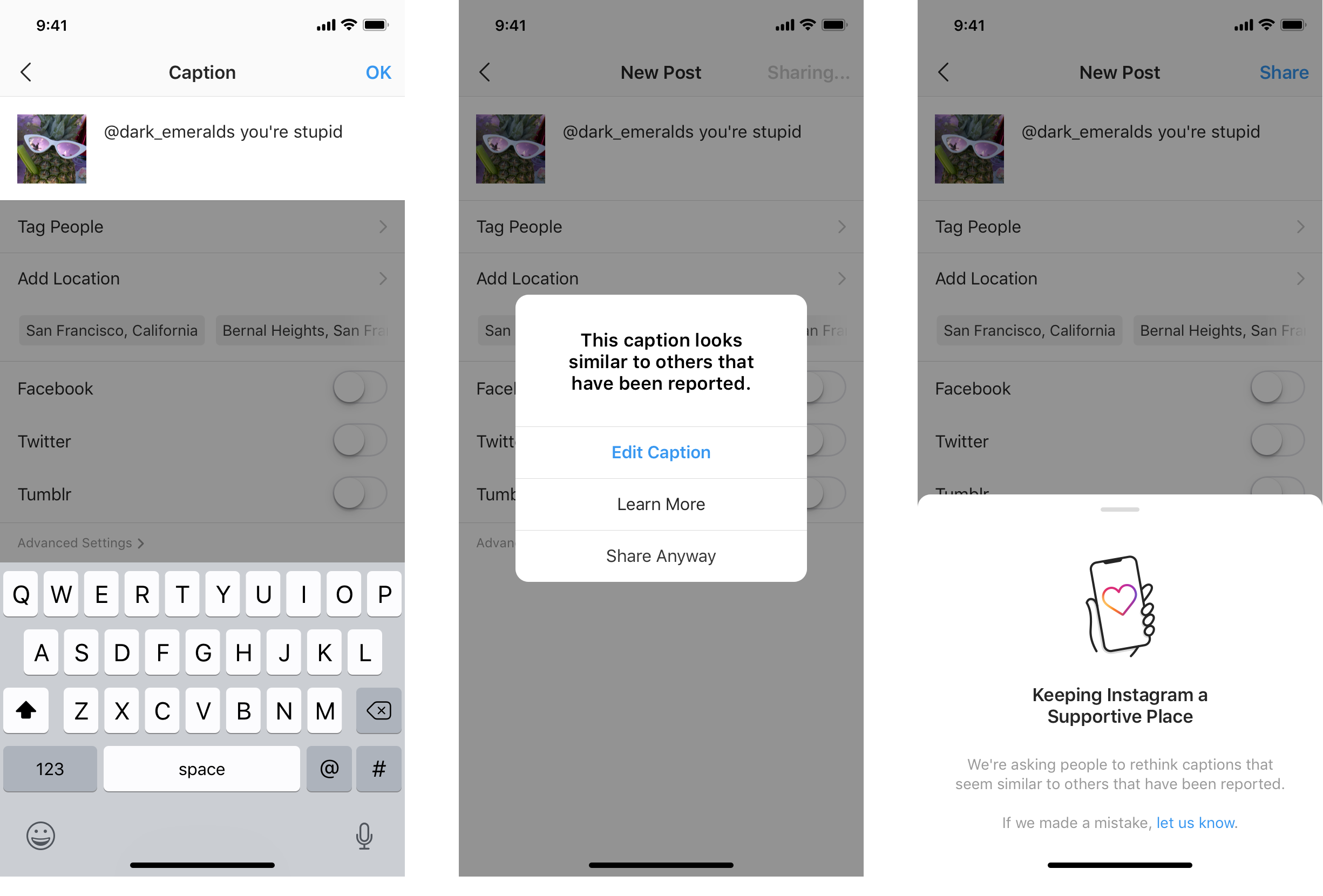 As of now, the feature is being implemented in a select few countries and shall expand in the near future, Instagram says.
"Today, when someone writes a caption for a feed post and our AI detects the caption as potentially offensive, they will receive a prompt informing them that their caption is similar to those reported for bullying. They will have the opportunity to edit their caption before it's posted," said Instagram.
Instagram deployed a similar AI-powered tool back in July to monitor and help users steer clear of posting potentially offensive comments.
According to the company, it has seen "promising" results in its crackdown against online bullying and that such "types of nudges can encourage people to reconsider their words when given a chance."
The photo and video-sharing platform has been proactive in the realm of "online bullying" for a while now. For instance, Instagram started implementing AI to detect bullying and filter offensive comments on the platform. What's more, since October, it launched a new "Restrict" feature that allows users to shadow ban comments.
"As part of our long-term commitment to lead the fight against online bullying, we've developed and tested AI that can recognize different forms of bullying on Instagram. Earlier this year, we launched a feature that notifies people when their comments may be considered offensive before they're posted," wrote Instagram.
Instagram further stated that it aimed to "educate people" on the rules of the platform and warn users when their account "may be at risk of breaking" their rules.