Instagram has announced that it's started testing hiding like counts for users worldwide. Instagram has previously tested hiding likes in several different countries and today's announcement suggests that the company is on the verge of officially removes public like counts from the app and making it impossible for users to see which posts are truly popular.
Users who are part of this test will only be able to see likes on their own posts but won't see a total like count. Instead, they'll be shown a list of the users that have liked the post.
Instagram says it's making the change because it wants people to feel comfortable expressing themselves on the platform.
However, the change prevents users from seeing which posts are truly popular and unpopular. This makes it easier for Instagram to promote content that it approves of and suppress content it wants to hide without getting public pushback from its user base.
Research from social media analytics company HypeAuditor has shown that hiding public likes globally is likely to lower engagement levels on the platform. In countries where hiding public likes has been tested, the research found that engagement for Instagram creators drops by up to 15%.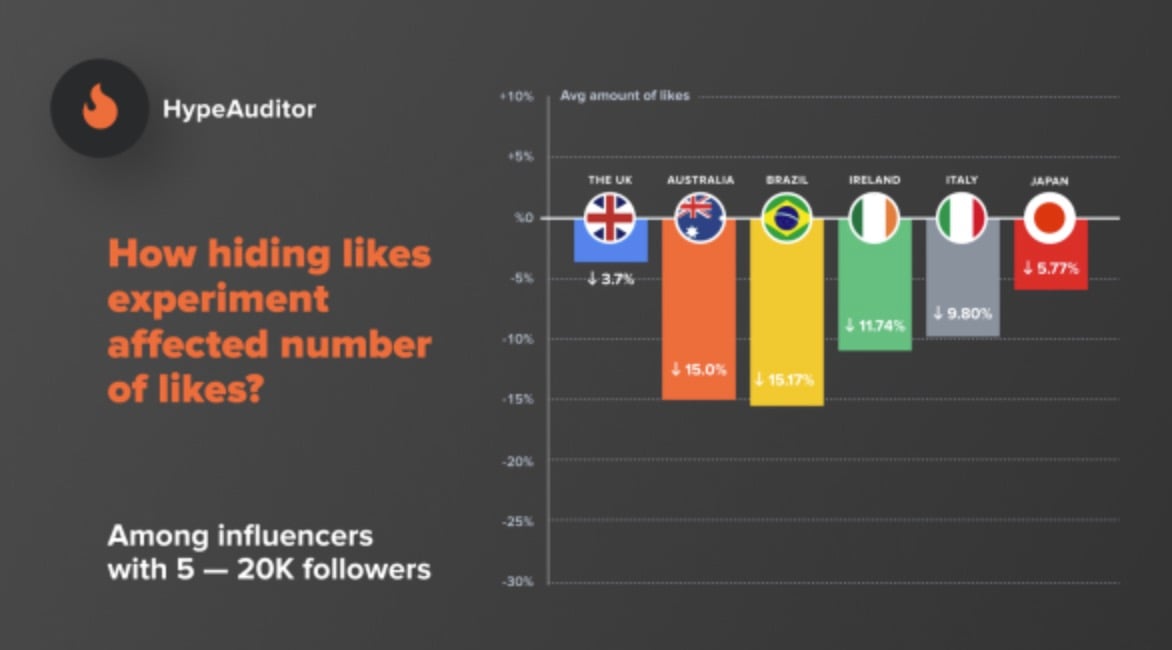 Instagram says it's "actively thinking through ways for creators to communicate value to their partners" but currently hasn't provided any specific solutions.
The changes and the collateral damage to creators reflect the words of Instagram CEO Adam Mosseri who said last week: "We will make decisions that hurt the business if they help people's well-being and health."
The changes also come at a time when many social media platforms are making similar changes to either hide public engagement metrics on their platforms or block these engagement metrics outright.
Twitter recently announced that it plans to let users block retweets, mentions, and more in 2020. These changes are likely to limit total engagement on Twitter when they're introduced.
YouTube has also announced sweeping changes to its platform from today where it will be disabling comments and notifications on content that is deemed to be made for kids. Machine learning will be used to decide whether some content is made for kids which means millions of videos could potentially be blocked from having publicly available comments.