Since the start of anti-government protests over the death of Mahsa Amini while in police custody, there have been internet disruptions in Iran. Amini, from the Kurdistan province, was arrested by the morality police for breaking the hijab (headscarves worn by Muslim women) rules.
According to global internet monitoring organization NetBlocks, the disruptions started in the nation's capital Tehran and other parts on Friday, when the protests began.
On Monday evening, NetBlocks confirmed a near-total disruption in Kurdistan province. Connectivity was restored after about three-and-a-half hours, at the same time reports were circulating about at least four protestors being killed by security forces.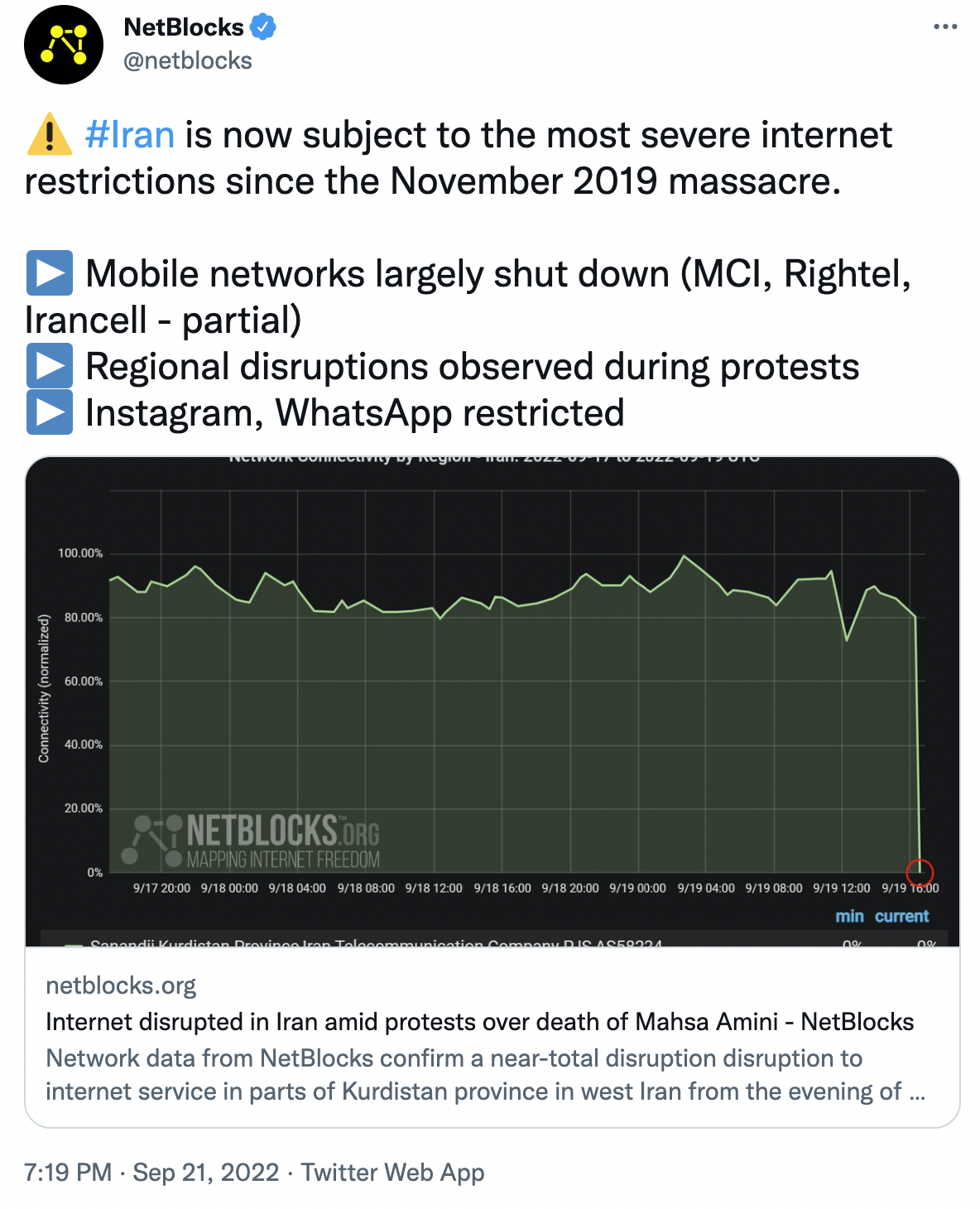 Iranians have also observed disconnection and slow speeds since Friday. And on Wednesday, access to Instagram was restricted. Twitter and Facebook have been blocked for years.
The internet disruptions are most likely the government's attempt to slow the spread of political dissent.
NetBlocks rightly argues that governments should not shut down the internet to squash criticism because the disruptions disproportionately violate human rights like freedom of expression and freedom of assembly.
Iran has employed the tactic several times in the past, most notably in November 2019, amid widespread protests over an increase in fuel prices.