Singer-songwriter Joni Mitchell has announced that she is planning to remove her songs from the Spotify platform in support of Neil Young who left Spotify after it refused to censor its most popular podcast, The Joe Rogan Experience.
Young pulled out of Spotify, saying that it was allowing the spread of "misinformation" about Covid vaccines, seemingly for interviewing mRNA vaccine pioneer Dr. Robert Malone.
"Irresponsible people are spreading lies that are costing people their lives," Mitchell said Friday in a message posted on her website. "I stand in solidarity with Neil Young and the global scientific and medical communities on this issue."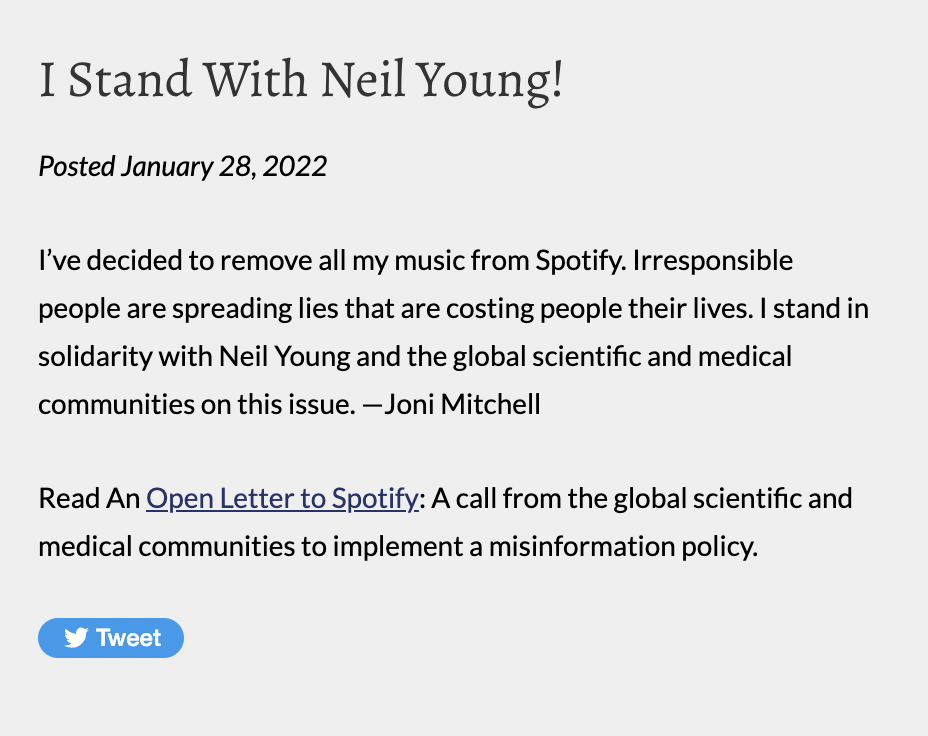 Joni Mitchell was a popular musician back in the 1970s and, like Young, was once a supporter of free speech.