JPMorgan Chase Bank has ended its relationship with rapper Kanye West. The letter, titled "Closing Our Banking Relationship," did not give a specific reason for the decision.
The letter, which was shared by political commentator Candace Owens, read: "We are sending this letter to confirm our recent discussion with [redacted] that JPMorgan Chase Bank… has decided to end its banking relationship with Yeezy, LLC and its affiliated entities."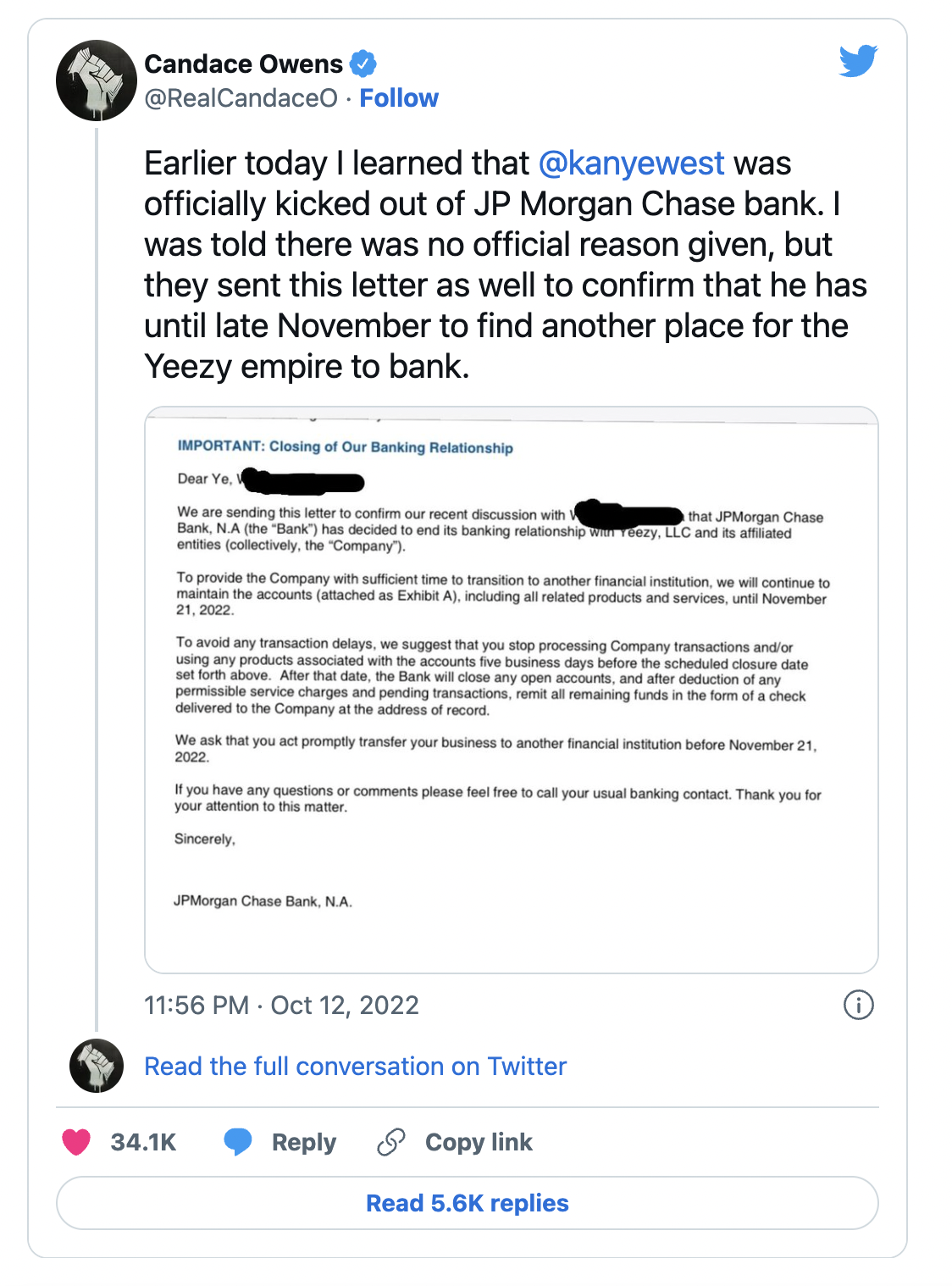 The rapper was given until November 21 to move his accounts to another bank.
Chase Bank did not give a reason for canceling West. The move came as the rapper was being heavily criticized over a controversial tweet and a month after West criticized JPMorgan Chase on Instagram.
"I'm a bit sleepy tonight but when I wake up I am going death con 3 On JEWISH PEOPLE," West wrote on Twitter.
In a recent interview, West told Fox News' Tucker Carlson that "When I say Jew, I mean the 12 lost tribes of Judah, the blood of Christ, who the people known as the race black really are. This is who our people are. The blood of Christ. This, as a Christian, is my belief."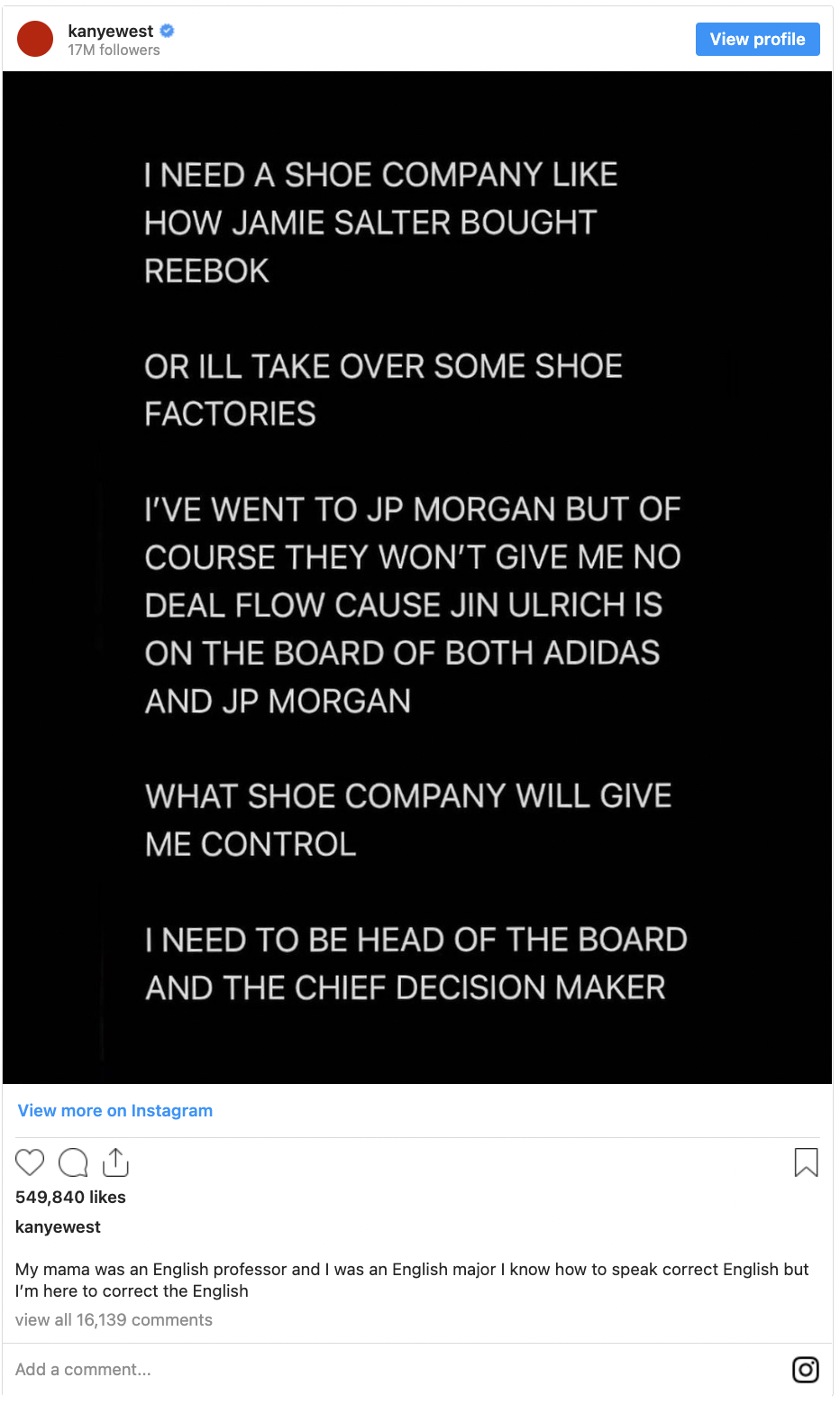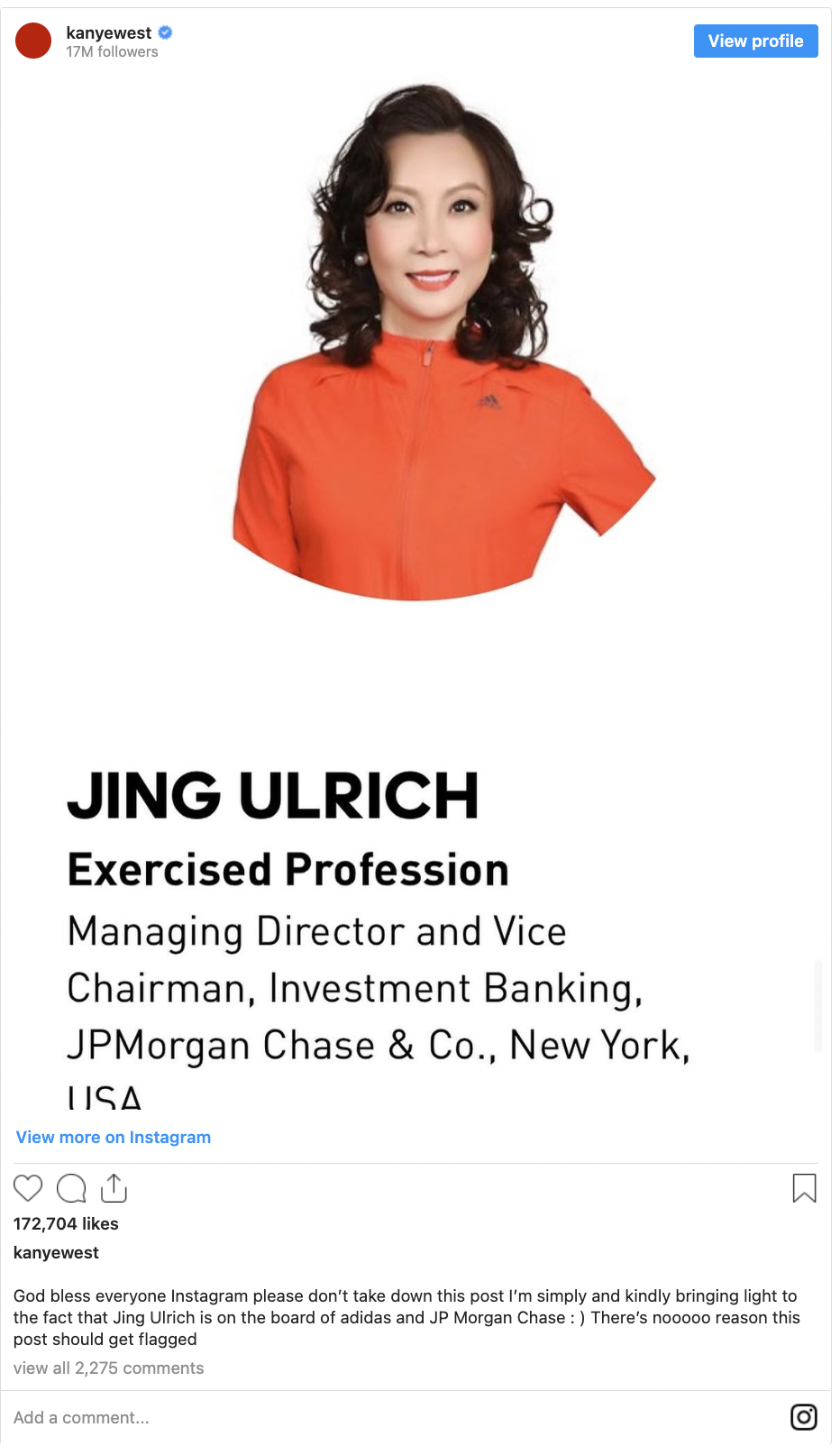 On Tuesday, an episode of The Shop talkshow, featuring West, was pulled, with SpringHill Company CEO Maverick Carter saying that West, "used The Shop to reiterate more hate speech and extremely dangerous stereotypes."
Approached by Page Six, West said in response to the backlash to his comments: "Hey, if you call somebody out for bad business, that means you're being antisemitic. I feel happy to have crossed the line of that idea so we can speak openly about things, like getting cancelled by a bank."