English journalist and author Julie Burchill is no stranger to exploring topics challenging social norms and causing strong reactions. But the way freedom of speech works – or has worked until now – in countries like the UK allowed her platforms to express those ideas.
That may be coming dangerously close to an end as her book about cancel culture, Welcome to the Woke Trials, itself got canceled by her publisher Hachette Books. Regardless of whether or not another publisher picks it up, dropping books to appease Twitter activists is something that is becoming normalized.
The publisher was reacting to a Twitter fight Burchill had gotten into – specifically her comments about Islam – rather than the content of the book itself.
There are more and more examples of this modern day, social media-driven figurative "book burning" where publishers and stores react in a knee-jerk fashion, taking cues from Twitter flamewars sparked by activists to remove or refuse to publish books.
Burchill's case demonstrates how this mechanism works: her quarrel on Twitter initially had to do with criticism of Rod Liddle, associate editor of The Spectator, and happened in exchanges she had with another journalist and left-wing activist, Ashna Sarkar.
Sarkar had discovered and shamed an article Liddle wrote eight years ago. In it, apparently jokingly, says he couldn't work as a teacher because he would likely try to have sex with a teenager. That's bad enough, but is it the place of Sarkar – a Muslim and also a cancel culture enthusiast – to come after somebody for distasteful comment of this nature, given that Islamic prophet Muhammad had a very young wife.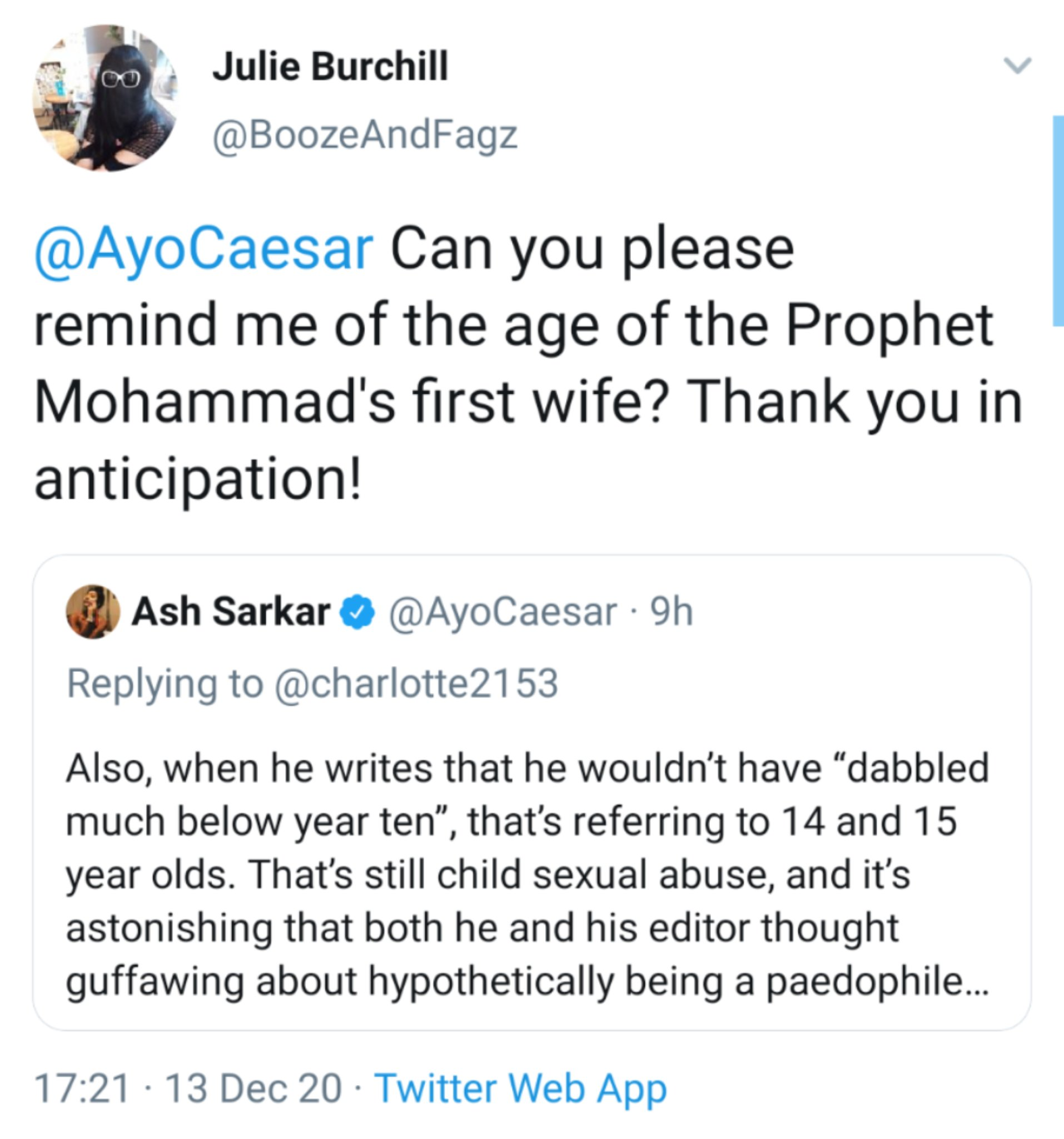 Those were Burchill's arguments and they were understood as scandalous and for some reason racist and eventually making her "unsuitable" for Hachette Books.
Burchill is certain she will find another publisher, but the big picture takeaway from the incident is that cancel culture is real, and often absurd, like in this case where a literary work exploring the very subject got canceled itself.