Twitter suspended the account of US Customs and Border Protect (CBP) commissioner Mark Morgan after he tweeted celebrating the progress of the wall along the southern border. Twitter claimed that the post violated its policy on "hateful conduct."
"@CBP & @USACEHQ continue to build new wall every day. Every mile helps s stop gang members, murderers, sexual predators, and drugs from entering our country.
"It's a fact wall works," Morgan wrote in the tweet that resulted in his suspension.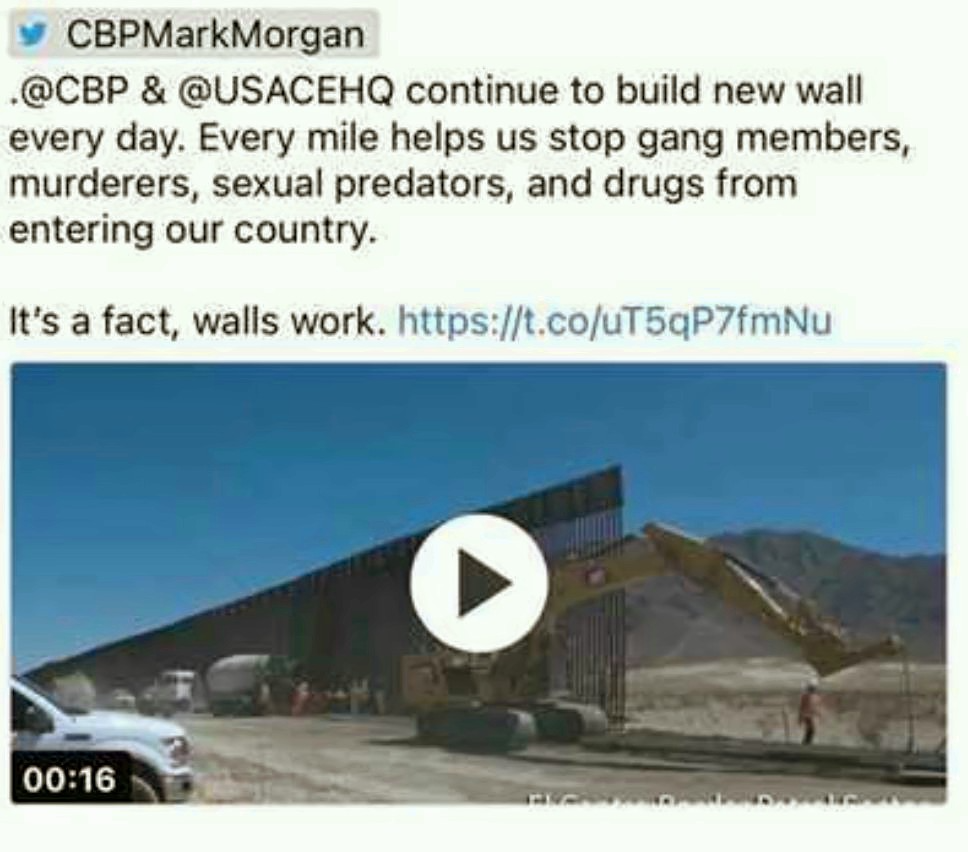 According to Twitter, the content of the post was hateful.
"You may not promote violence against, threaten, or harass other people on the basis of race, ethnicity, national origin, sexual orientation, gender, gender identity, religious affiliation, age, disability, or serious disease," Twitter wrote in an email explaining the suspension.
The explanation made little sense because the CBP commissioner explained the wall's benefits without hating on anyone based on their race, ethnicity, religion, gender, etc. Besides, people who use the southern border to enter the country illegally are from different races, ethnicities, nationalities, and religions.
Additionally, Morgan had been posting similar content on the platform – most of his posts are about the CBP's efforts towards keeping Americans safe, as is his job. So, it is not clear why this particular post attracted the attention of Twitter's censorship system.
By censoring the post, Morgan said, Twitter is preventing Americans from learning the truth that liberals will not accept: foreign criminals hire the Mexican cartels to help them cross into the US through the southern border.
In a statement, Morgan said Twitter is "out of control."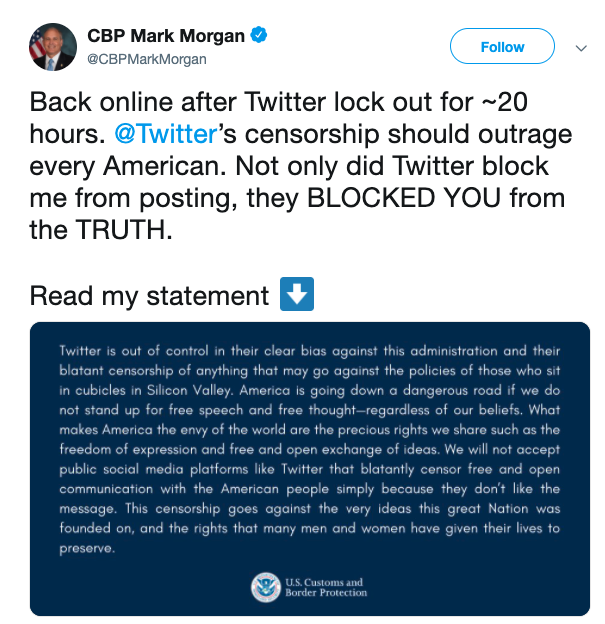 The CBP Commissioner's suspension came the same day Jack Dorsey, and other Big Tech CEOs, were summoned by the Senate. Republican senators asked Dorsey to explain why his company was interfering with elections through biased content moderation.