An employee at the Maryland governor's office has been fired over a series of Facebook posts. He expressed support for Kyle Rittenhouse.
Arthur "Mac" Love was the deputy director of Community Initiatives at the Maryland governor's office. He had held that position since 2015, after helping Governor Larry Hogan secure the seat in the 2014 elections.
Love previously worked for Lt. Governor Michael Steele and the US Department of Labor.
Over the past week, Love posted about the protests over the shooting of Jacob Blake. More specifically, he expressed support for Kyle Rittenhouse, the 17-year-old who is charged with murder after shooting during a riot. Rittenhouse shot three people, killing two and injuring the other.
One of the memes Love posted read, "Why are liberals calling Kyle Rittenhouse a White Supremacist for shooting 3 white people?"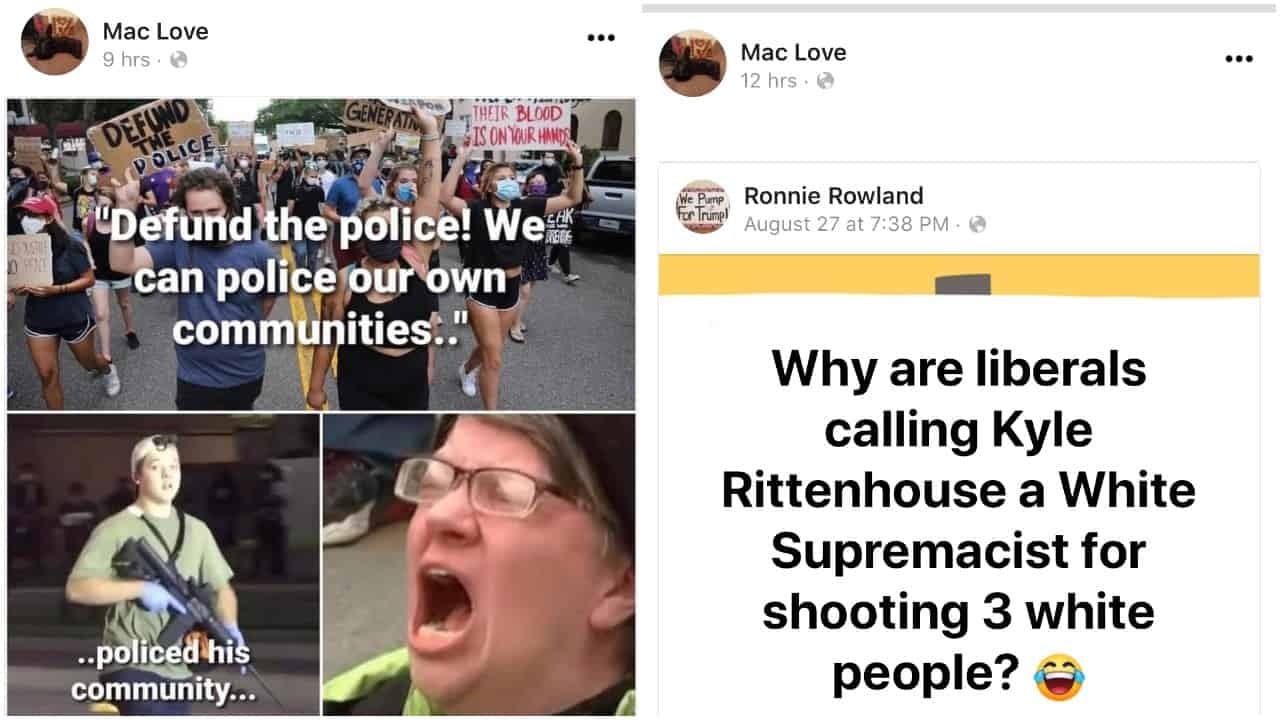 His posts went viral and attracted the attention of news outlets and some lawmakers, who called on Love to resign.
Julian Ivey, of Maryland's House of Delegates, wrote: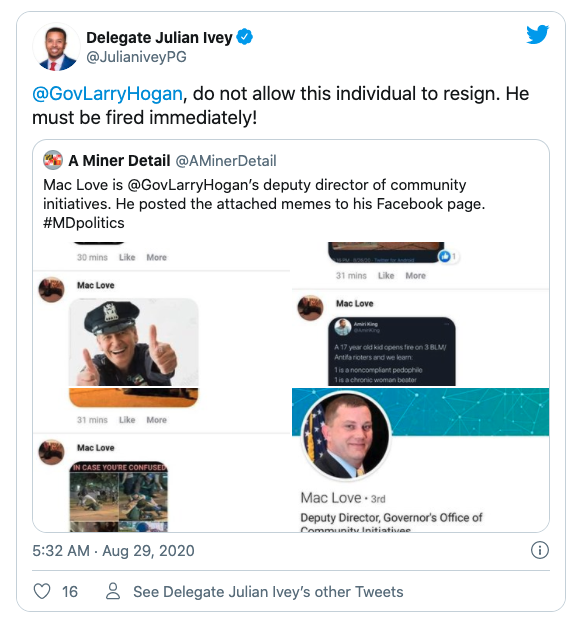 On Saturday, Love was fired.
The Executive Director of Community Initiatives at the governor's office, Steven McAdams, said, "These divisive images and statements are inconsistent with the mission and core values of the Office of Community Initiatives. Earlier today, I relieved this employee of his duties. Kevin Craft, administrative director of the Governor's Commission on African Affairs, will assume these duties effective immediately."
In Facebook posts he later deleted, Love expressed his frustration over his termination.
One of the posts read, "Right now people are trying to tell people at my work I'm a racist homophobic asshole," Love posted Saturday, shortly at 2:30 p.m. "I admit I'm an ass-whole (sic) but I am not racist and I'm not homophobic and you can say anything else about me but those two things actually hurt."