While the corporate media in the US continue to relentlessly beat the drum of "combating misinformation" and representing the only "authoritative and trustworthy sources" – their audiences effectively disagree and a new report describes the trust in media as being in "free fall."
According to the IBD/TIPP pollster, their alternative media counterparts are not doing much, if at all better in the trust department, which dovetails neatly with a recent Reuters Institute for the Study of Journalism paper that said the US was the lowest ranked country when it comes to the number of those who trust most news most of the time – only 29%.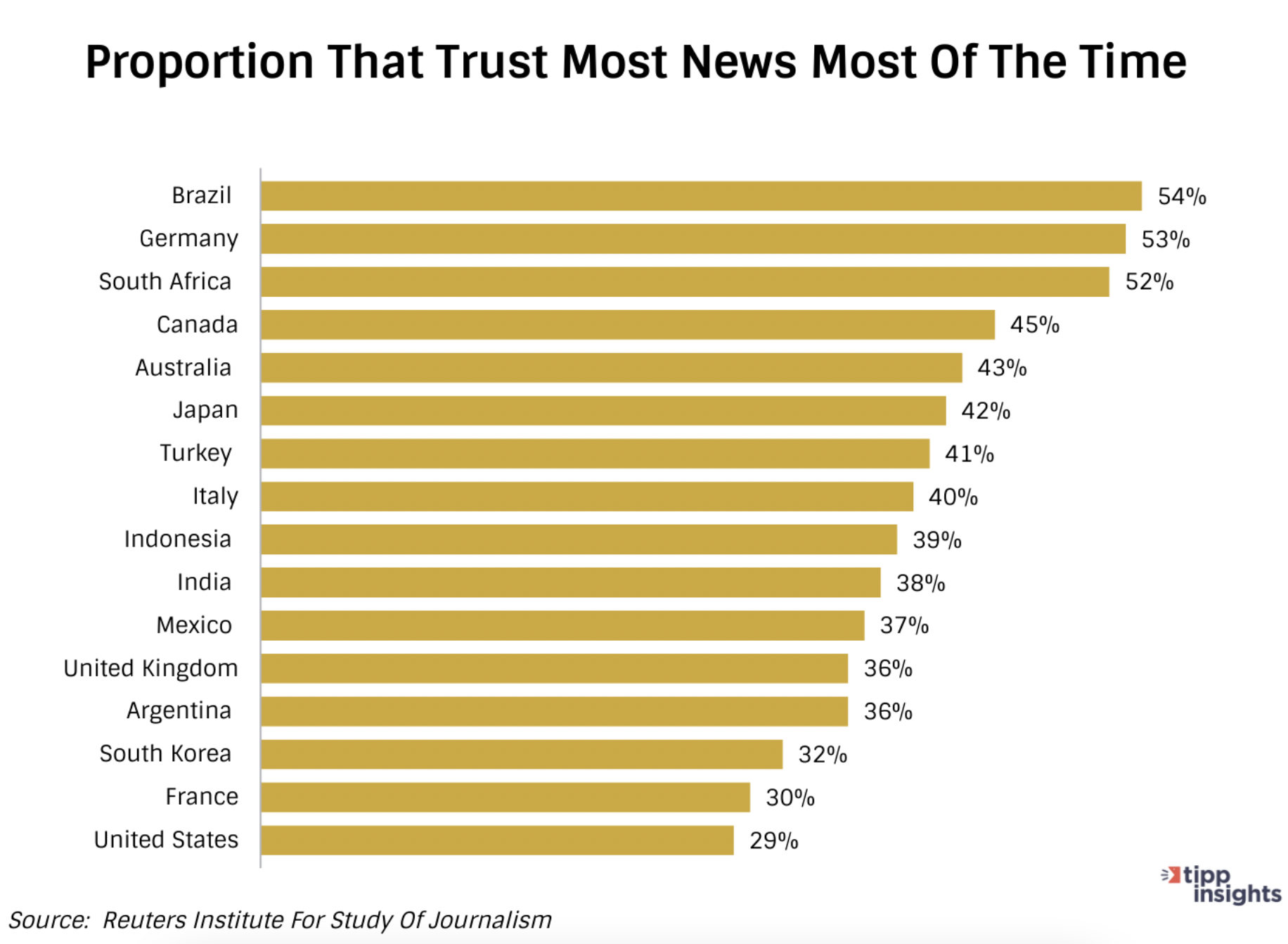 For comparison, the Reuters study that polled respondents in 46 countries revealed that this figure was 65% in Finland, 54% in Brazil. Ahead of the US were Turkey, Indonesia, the United Kingdom, France, Peru…
Now the I&I/TIPP poll had two questions for its survey's participants: how much they trust traditional, i.e., established media like the New York Times, CBS, NPR, the Washington Post, etc., and how much they trust alternative media – in which group I&I/TIPP included the Washington Times, the New York Post, NewsMax and the Daily Caller, among others.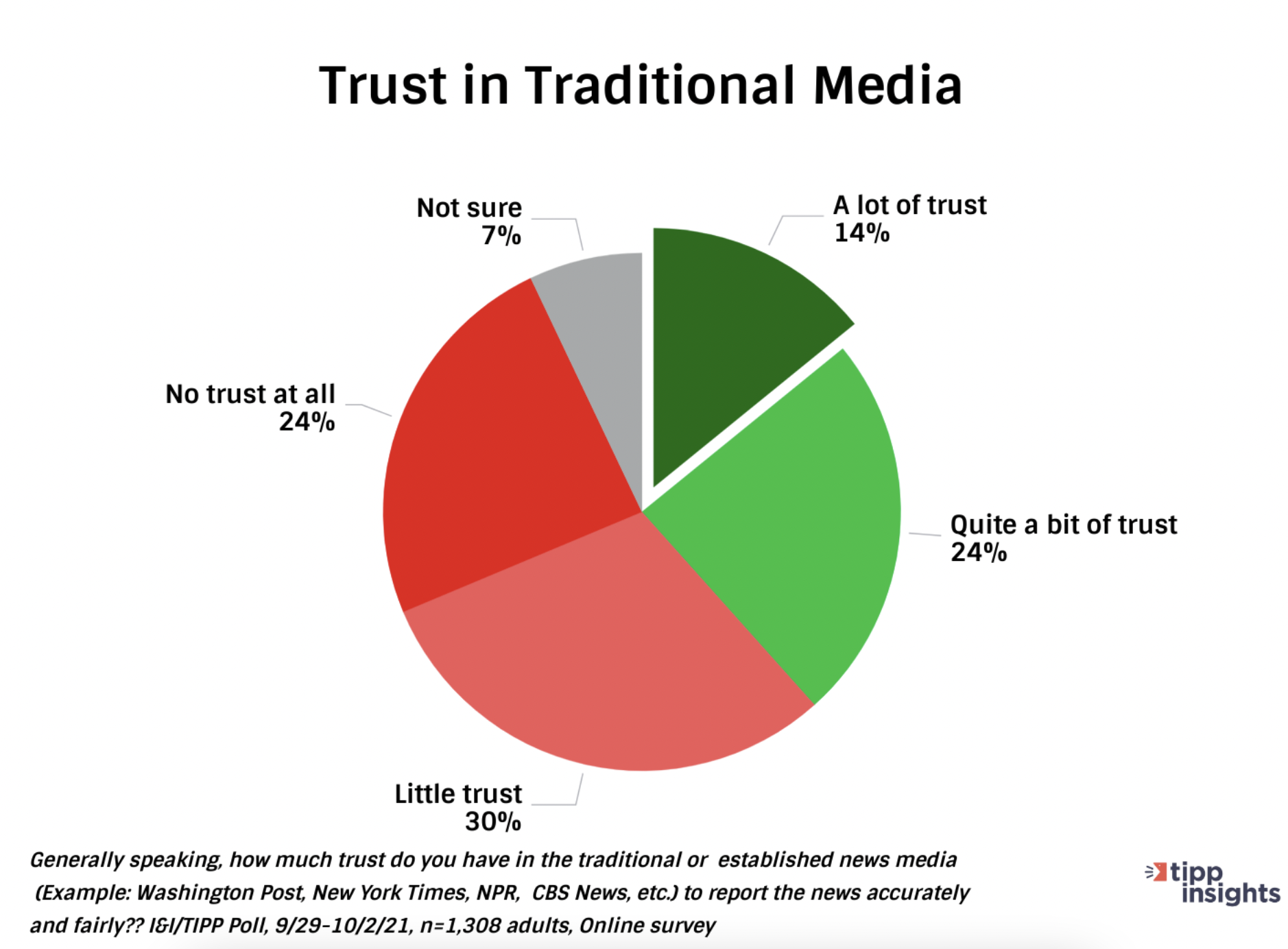 It would seem that "established" here means "liberal," while "alternative" is a code for "conservative."
With this context in place, the results show that "established" media chosen by the pollster enjoyed "a lot of trust" from only 14% of respondents ("11% in the "alternative" media category), while 24% show "no trust at all" towards the former, and 27% towards the latter.
The index I&I/TIPP has devised to present these results reveals that trust in "traditional" media was down 16% during the past eight months, while the number is 18% for "alternative" media during the same period of time.
Along party lines, the poll reveals that Democrats are far more likely to trust "traditional" media, as the trust index has declined among them by "only" 12% compared to Republicans (28%) and Independents (8%). On the "alternative" media side of things, these numbers are as follows: Democrats (18% decline in trust levels), Republicans (24%) and Independents (7%).
Some of the advice offered by the pollster on how to regain trust includes being professional, reporting the news instead of forging narratives, and letting go of personal political biases while reporting the news.