Gaming giant Nintendo has shut down an indie Kickstarter campaign as it says the products advertised contained images from their Animal Crossing series.
A law firm on behalf of Nintendo of America made the claims of alleged copyright theft.
The "New Adventures Passport Travel Holder" offered passport travel holders as well as luggage tags with RFID protection.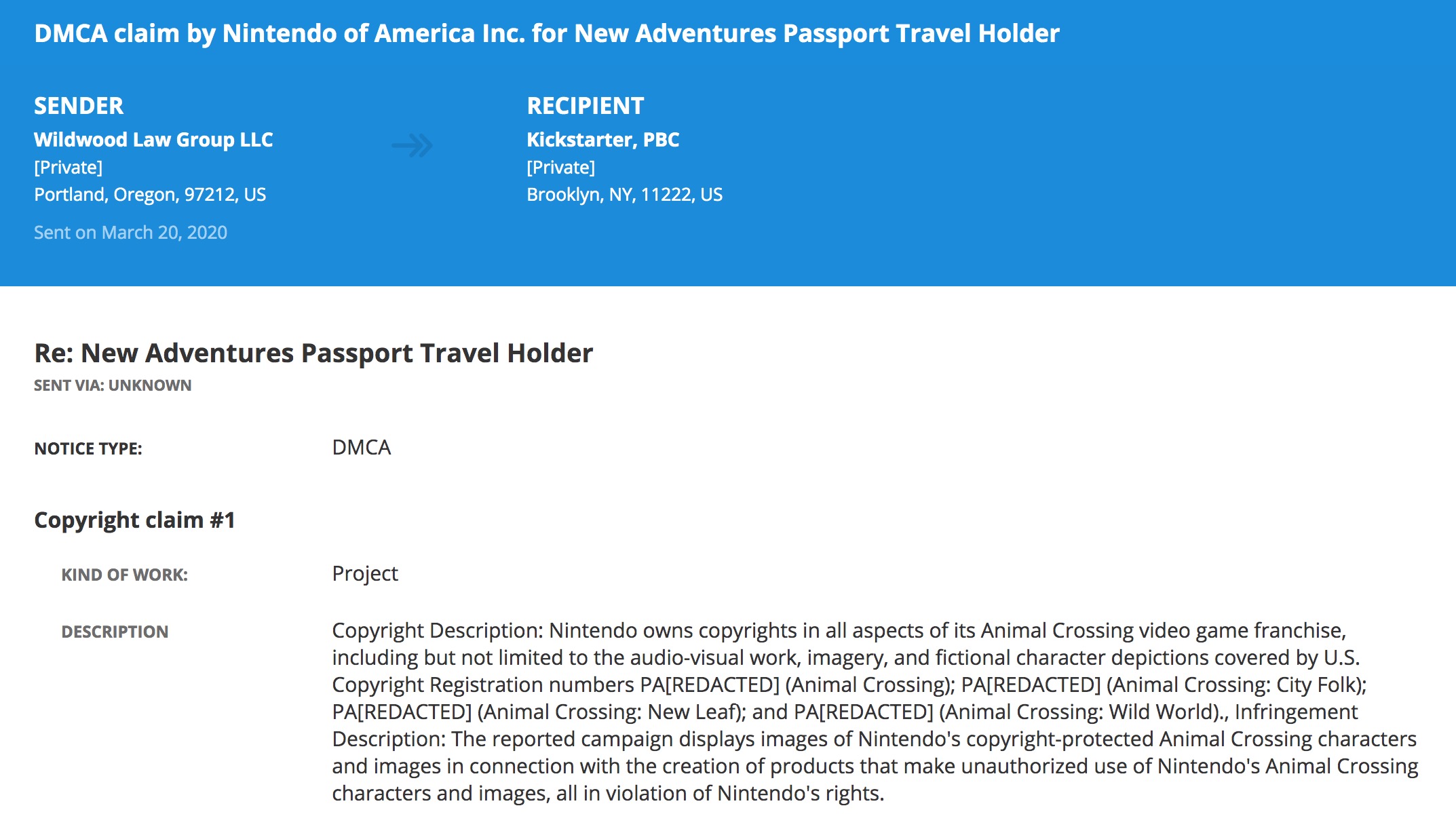 The fundraiser's target was also a humble £1,000 (around $1,172).
The fundraiser enjoyed great success with more than 1800 backers pledging upwards of £34,000.
Nintendo has sent a letter and DMCA notice to Kickstarter, asking the company to shut down the campaign immediately.
"Nintendo owns copyrights in all aspects of its Animal Crossing video game franchise, including but not limited to the audio-visual work, imagery, and fictional character depictions covered by [various U.S. Copyright Registration numbers relating to Animal Crossing, Animal Crossing: City Folk, New Leaf, and Wild World]," read the complaint.
"The reported campaign displays images of Nintendo's copyright-protected Animal Crossing characters and images in connection with the creation of products that make unauthorized use of Nintendo's Animal Crossing characters and images, all in violation of Nintendo's rights."
As a result, Kickstarter shut down the campaign citing an "intellectual property dispute".
Before the campaign was taken down, it said that the project will only be funded if the goal is reached by March 31st.
MORE: Nintendo responds to RomUniverse's motion to dismiss its lawsuit
MORE: Nintendo fights in court to stop users being able to cancel pre-orders, report says