Gab.com, a censorship-free social network, claims traffic has increased by over 750% over the past few days, following Trump's permanent or indefinite suspension from most mainstream social media platforms. Despite the multiple suppression attempts, Gab.com is thriving.
"Our traffic is up 753% in the past 24 hours. Tens of millions of visits," Gab.com said after being asked about the slow loading speed. The company is adding more servers to handle the increased traffic.
Gab says it has received over 40 million visits in the last week.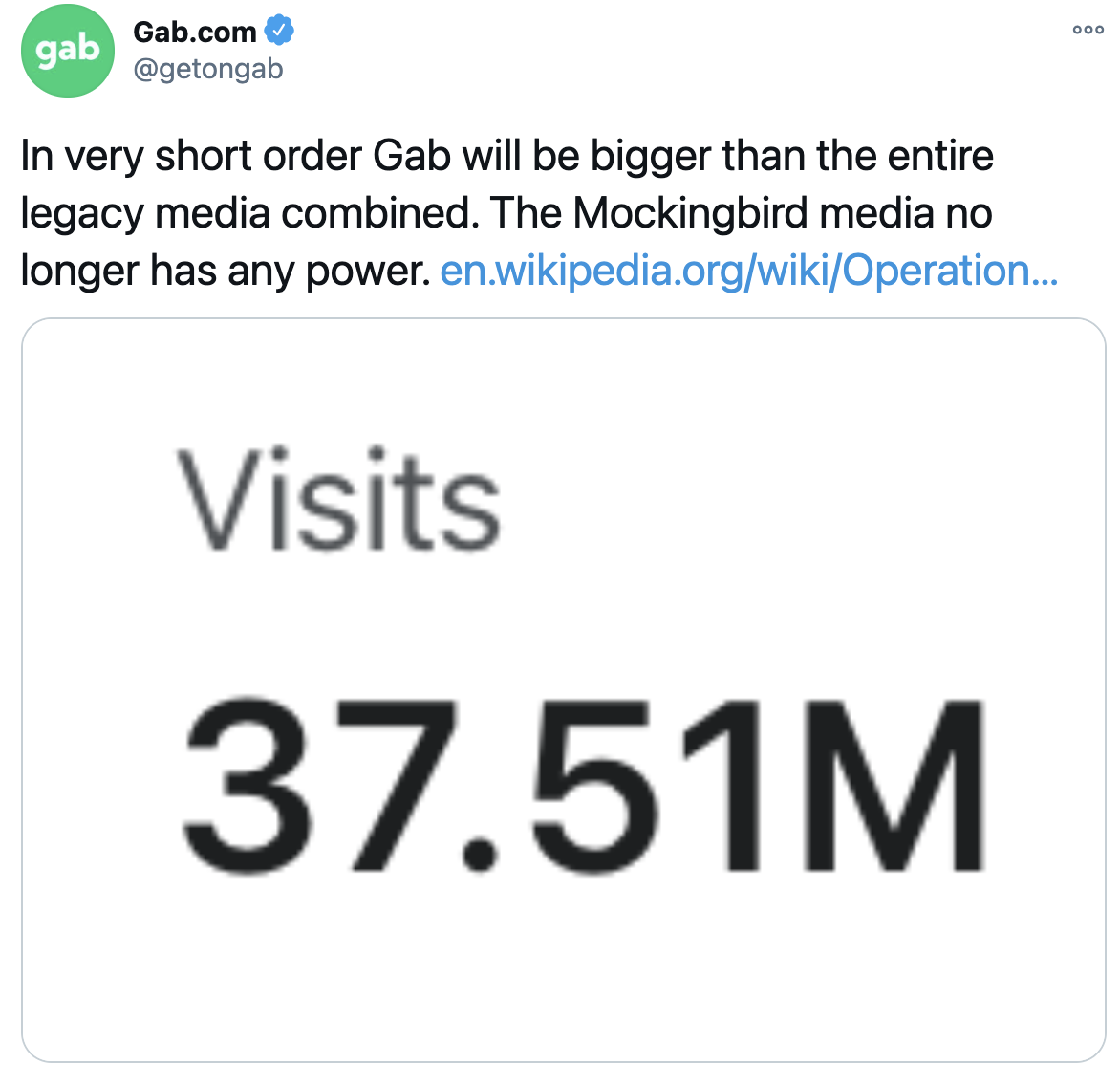 Gab was founded in 2017. The site does not censor free speech. In fact, it allows all legal content apart from pornography. Like mainstream social media platforms, Gab.com does not allow threats of violence and illegal content. But that did not stop Google and Apple from banning the app from the Play Store and App Store.
On Friday, the three big tech companies took similar action against Parler, another Twitter alternative that has promised to remain censorship-free.
Since its launch in 2017, Gab has had to pushback against multiple suppression attempts. However, it has managed to find ways to thrive. The platform has its own physical servers and does not rely on cloud hosting companies.