A Member of the European Parliament (MEP) has said that he was going to sue Facebook for its inaction on his claims against what he says are defamatory posts containing distorted and fudged images featuring him.
The politician claims that there is an "organized campaign" to defame him online and that the social media giant isn't addressing his concerns surrounding such incorrect material being spread on the platform.
Patryk Jaki is from the Christian Democratic and populist party, Law and Justice. The former Justice Minister and the party's current candidate for Warsaw's mayoral elections said that Facebook has been notified time and again concerning the false content posted online, but to no avail.
"On Facebook money has been pumped into anonymous accounts for advertising and it spread around the web. Facebook was informed and did nothing. When I was minister I couldn't afford so many costly trials. But now I won't let anyone off," wrote the MEP on his Twitter account.
While drawing an attention to a previous post wherein a photograph of him standing on a hillside was photoshopped to include a Labrador dog alongside him with a caption reading "me and my rablador", Jaki said that he was subject to several such posts that were aimed at making him look like an imbecile.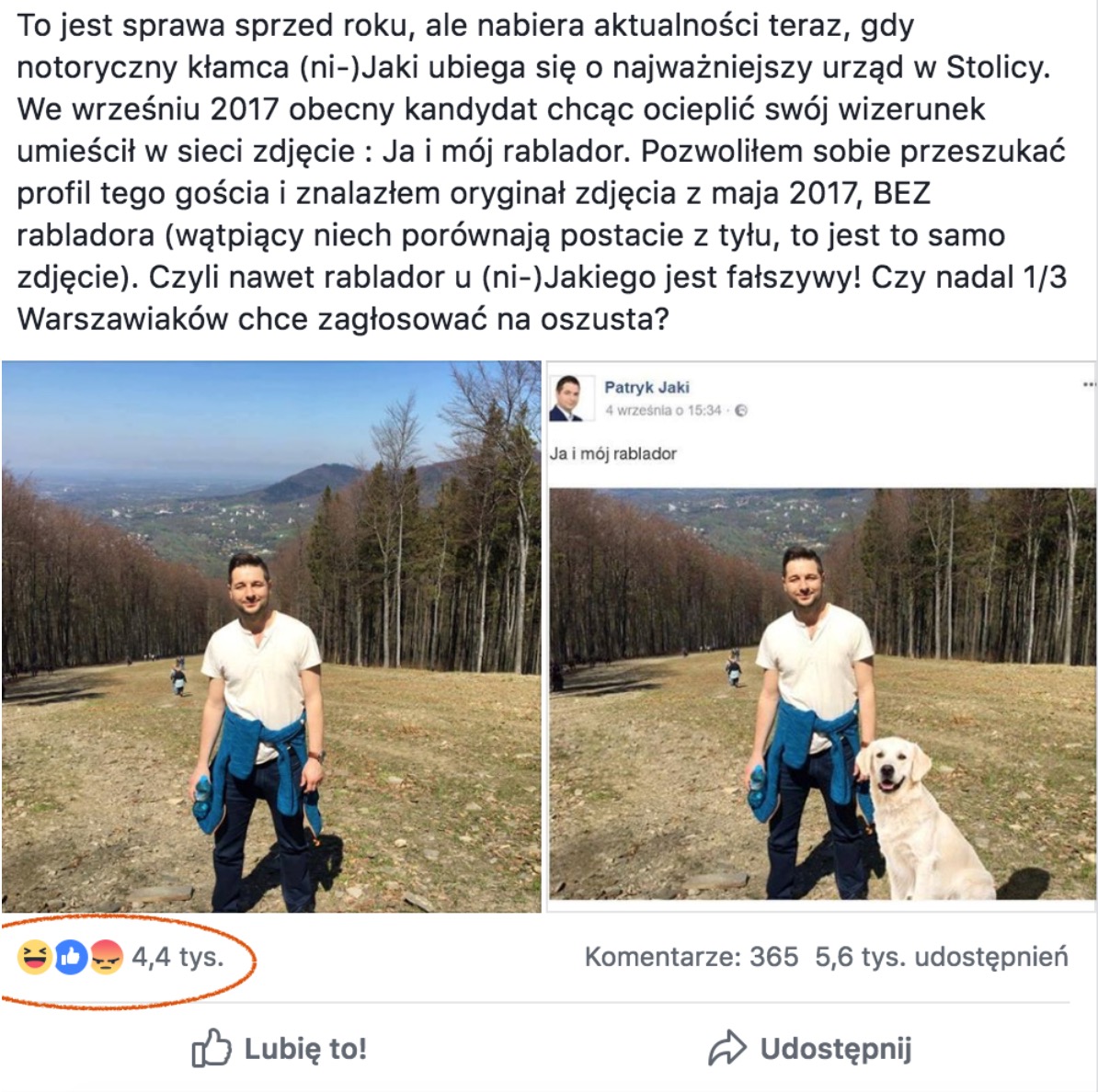 In an interview with Polsat News, a Polish newspaper, Jaki shared a few details about his case against Facebook and added that the big tech company became a "place where it is possible to libel anyone without consequence.
"If an anonymous account is libeling, there is not even anyone to sue, and Facebook doesn't feel obliged to remove the incorrect content or give the author's name so that they can be sued," said Jaki.