Financial services provider Mastercard has earned one of three accreditations under Australia's Trusted Digital Identity Framework (TDIF). The accreditation is a major step by the company which aims to be a TDIF accredited identity provider, exchange, and credential provider.
The move is part of a big push to implement digital IDs.
Related: World Economic Forum pushes digital ID system that will determine access to services
The announcement was made by Mastercard's VP of digital identity Matt Bourne via LinkedIn.
"Last year, Mastercard announced that it had applied for accreditation under the [TDIF] in Australia for its digital identity service, ID," Bourne wrote.
"We are thrilled to share that we have now successfully secured the first of three roles we applied for, with our accreditation as an identity exchange being confirmed earlier this month."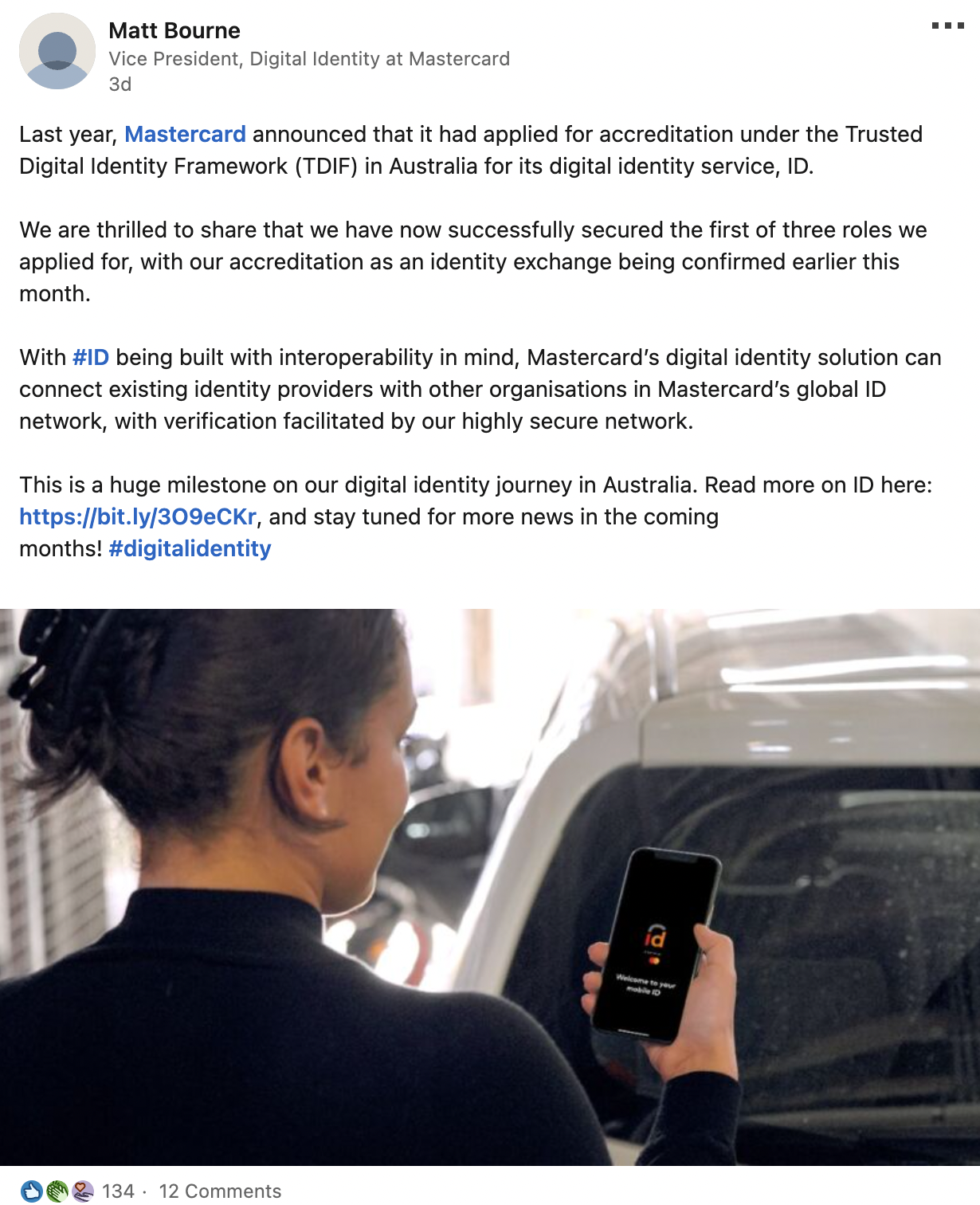 To earn the identity exchange accreditation, the company's digital ID system was assessed for usability, security, privacy, and risk management.
Bourne went on to explain that Mastercard's digital ID system is interoperable.
"Mastercard's digital identity solution can connect existing identity providers with other organizations in Mastercard's global ID network, with verification facilitated by our highly secure network," Bourne explained.
"This is a huge milestone on our digital identity journey in Australia."
It is not the first partnership between Mastercard and Australia. Last December, the financial services provider partnered with the Digital Transformation Agency (DTA) to perform trials of digital identity age for online purchases of alcohol.