The online porn industry – in other words, that content catering directly to the simplest recesses of human nature that have always been here, and will never, ever go away – is an immense, if highly reviled profit opportunity existing in the shallows of that self-same internet that it helped build up and sustain.
It's easy enough to nowadays point out that a website had been visited 42 billion times last year – but try telling that to anyone paying attention in the early days of the web, in the 1990s – and to them, these numbers might have sounded not like tech, but like magic.
But now that we're here, and we're here with Pornhub – that's the site that has had 42 billion visits last year, it's long since been clear that it and its ilk have been the drivers of the ecommerce industry we today enjoy on so many different levels.
By getting so successful and lucrative, the porn industry, not least thanks to its nature, attracts many critics as well.
The site is now under fire for featuring rape and sexual abuse videos – the accusation comes from an online petition which has been supported by like-minded activists and has so far gathered over 410,000 signatures.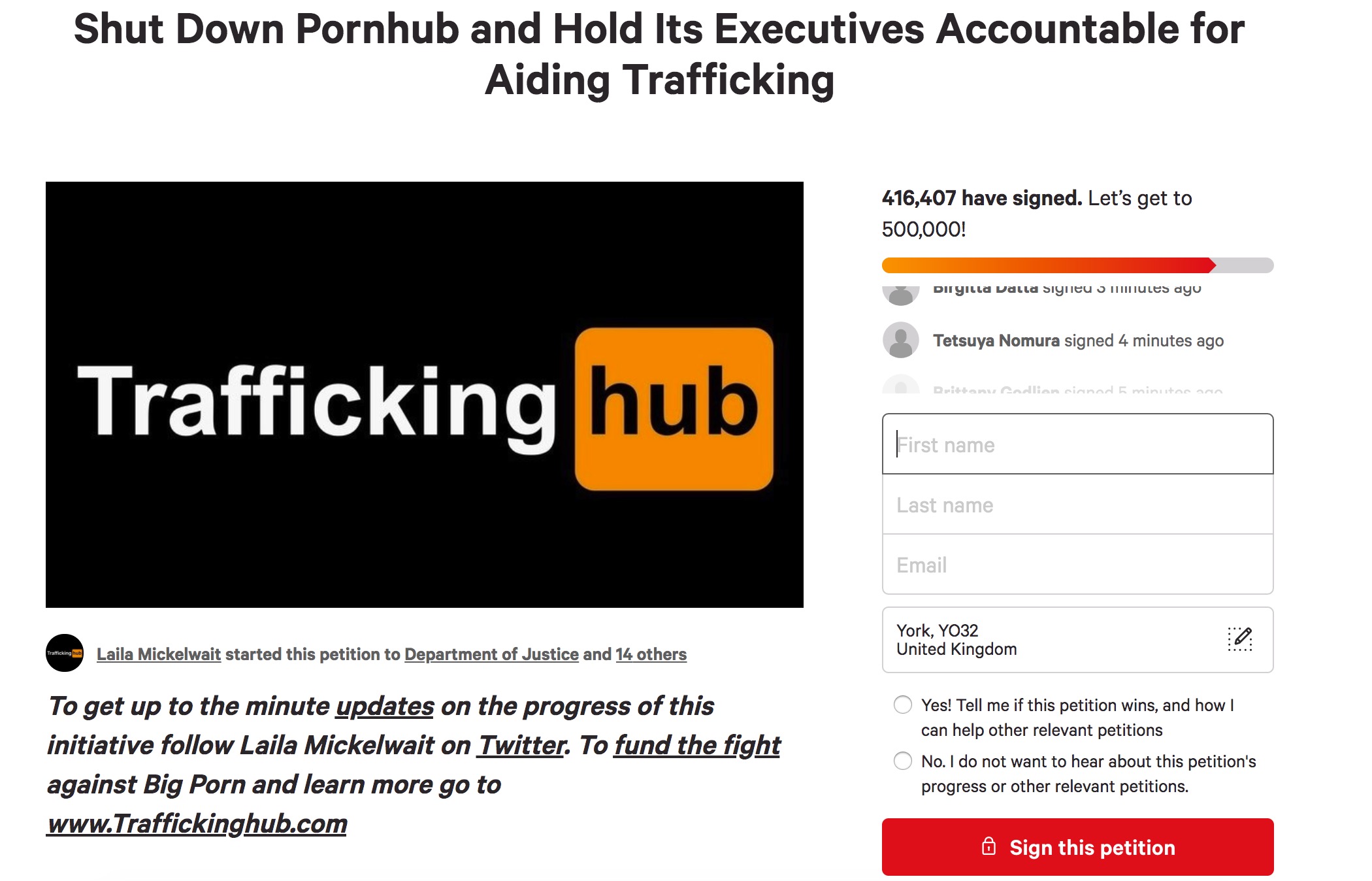 They accuse Pornhub's owner Mindgeek of not putting in place proper mechanisms to makes sure that the age of consent has been verified for those featured in pornographic content on the massive platform.
Many of the six million videos posted on Pornhub each year come from "amateur producers" – i.e., consenting "amateur" pornographers.
Pornhub, as you might expect, denies these accusations – saying that it has "a steadfast commitment to eradicating and fighting non-consensual content and under-age material."
But there have been accusations of several cases of videos of apparently non-consensual, and illegal sex acts featuring minors that had would up on Pornhub in the past – all of which also apparently eventually got removed from the site.