After being banned from every mainstream social media platform, President Donald Trump has now started an account on the Rumble video platform.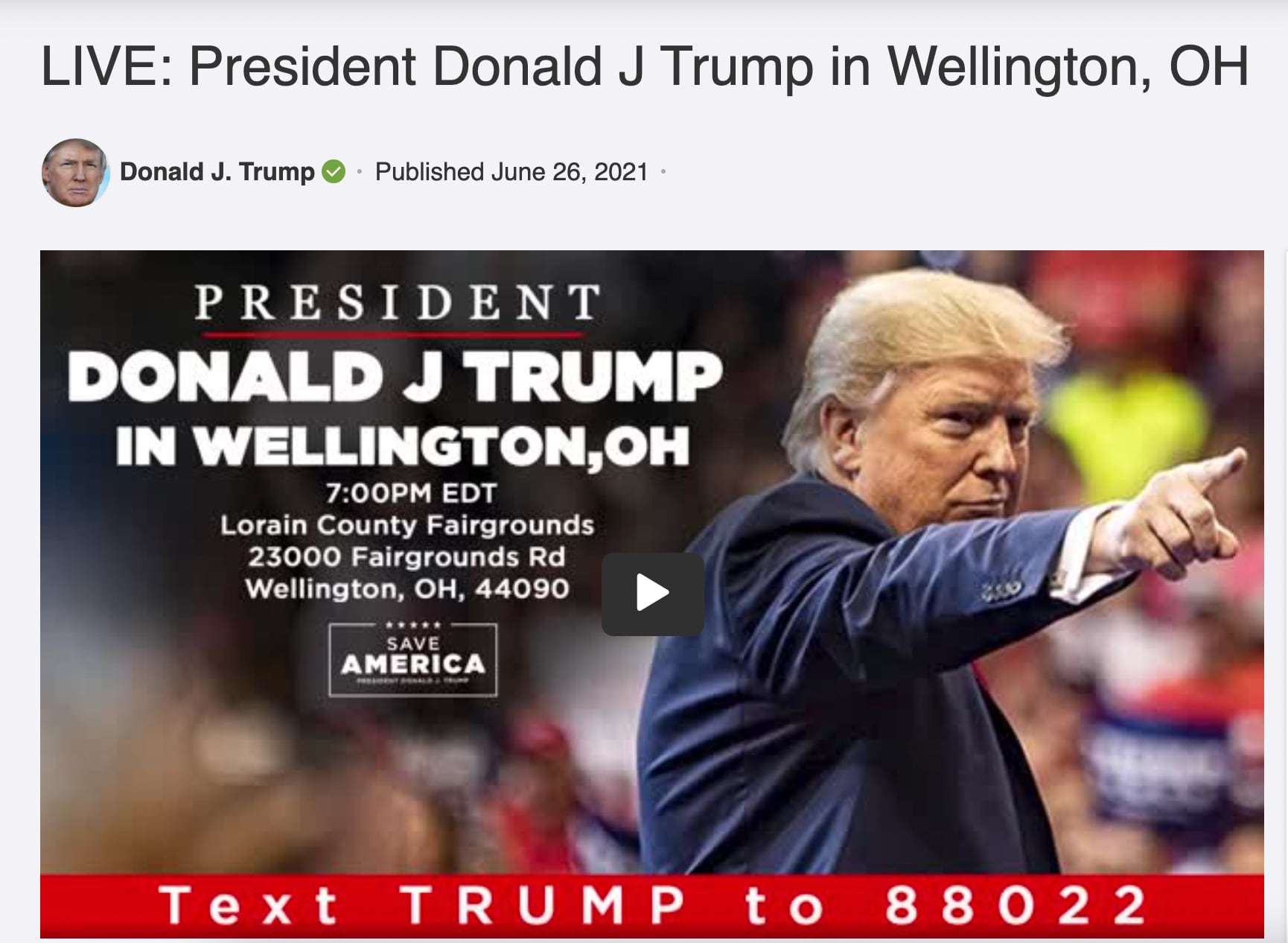 Trump's channel appeared today ahead of his first rally since leaving office in January.
The "Donald J Trump" channel is a verified channel on the up-and-coming video platform that has experienced massive growth this year as a result of social media censorship on platforms such as YouTube. Even Trump's recent interviews on YouTube have been deleted.
President Trump's first video is a livestream of his rally in Ohio on Saturday where is campaigning against a Republican who voted for his impeachment.
Former White House Deputy Chief of Staff and Trump's Director of Social Media, Dan Scavino, said in a statement: "We have some great news. Head on over to Rumble and subscribe to 45's new page, where he will be LIVE at 7:00pmE tonight in Wellington, Ohio!"
Following its rapid growth in 2021, Rumble has added many new features including live streaming and live chat.
Following censorship on YouTube, many public figures have switched to alternatives such as Rumble. The platform is particularly popular with conservatives including Christian host Eric Metaxas, comedian Steven Crowder, Florida Governor Ron DeSantis, and political commentator Dan Bongino.