Former President Donald Trump's Truth Social has shot to the top of the US App Store charts for free apps after the first public version of the app went live on US iPhones last night shortly before midnight Eastern Time (ET).
"#TruthSocial" also became the number two trending topic on Twitter.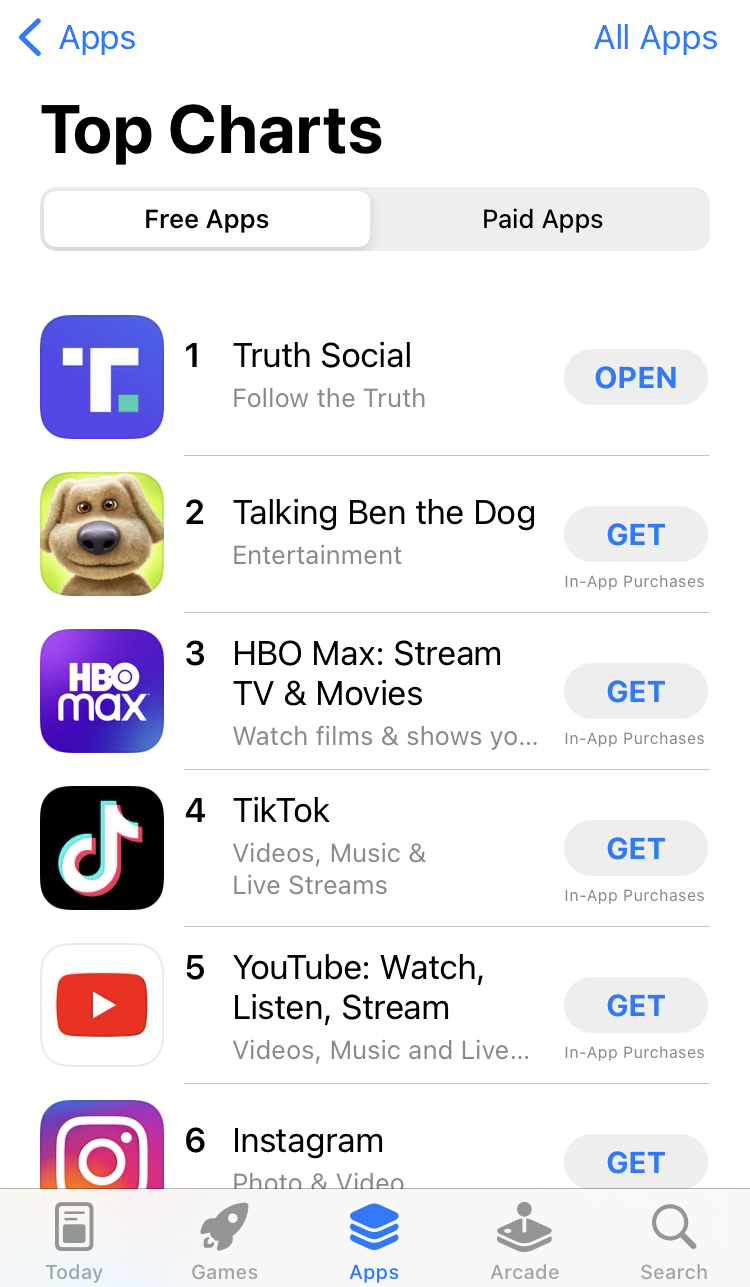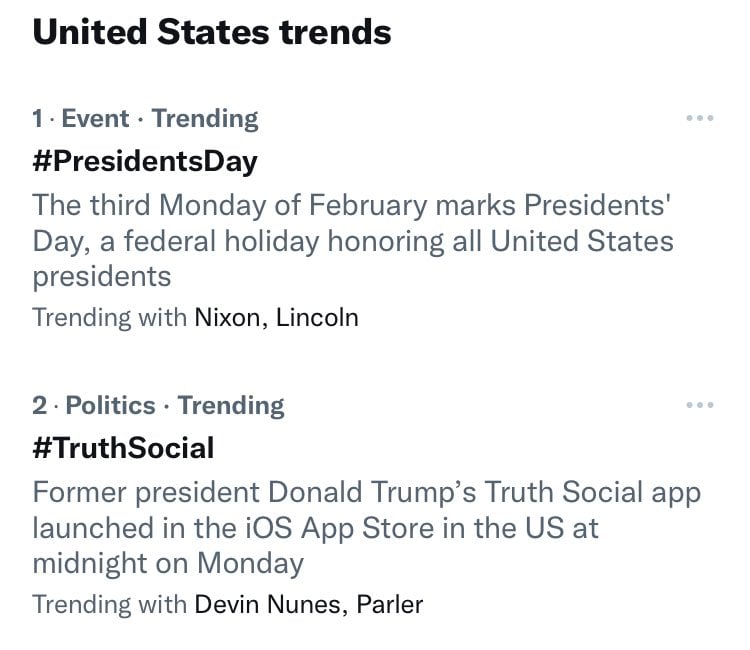 The launch of the app is notable because it's the first time Trump has had an account on a Twitter-like social media app since he was banned from Twitter, Facebook, and other Big Tech-controlled social media platforms last year.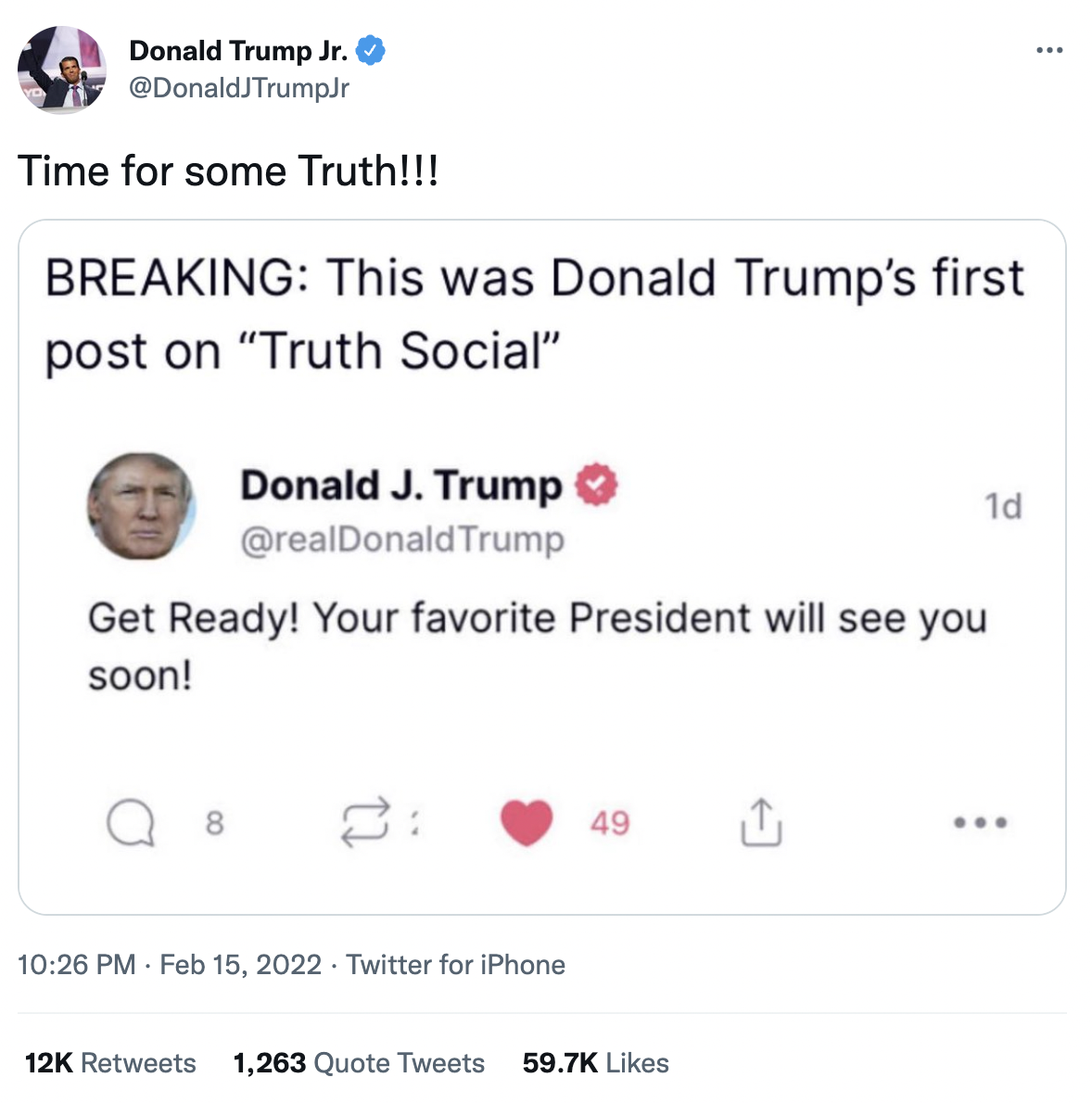 Prior to the launch of Truth Social, Trump joined video sharing platform Rumble in June 2021 and has live streamed several of his rallies on the platform. Rumble subsequently announced that it would be providing cloud infrastructure for Truth Social in December 2021. However, with Truth Social, Trump will have an opportunity to replicate the popular daily text posts he was known for on Twitter.
Currently, the app is only available in the US. Truth Social describes itself as "a social media platform that is free from political discrimination" and that welcomes "varied opinions." It has vowed to push back against "self-appointed arbiters." However, it has also committed to being "family-friendly" and is using AI to censor "hate speech" and "bullying."
Some users are facing issues or being placed on a waiting list when they attempt to sign up. Truth Social has attributed this to "massive demand." Devin Nunes, the CEO of Trump Media & Technology Group (TMTG) which is the media company behind Truth Social, said the app should be "fully operational, at least within the United States" by March.
The app reportedly has over 100,000 registered accounts already.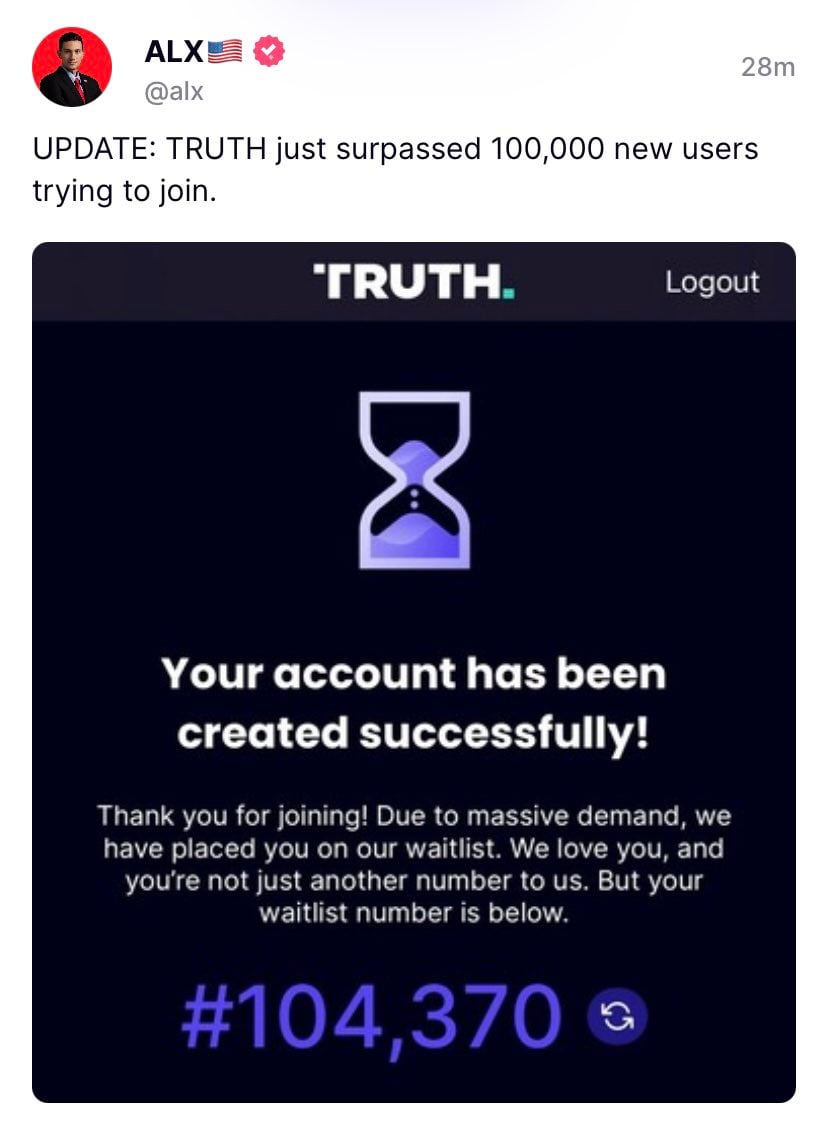 Some of the high-profile users that have joined Truth Social include Congressman Madison Cawthorn, Congresswoman Elise Stefanik, independent news network Right Side Broadcasting Network (RSBN), political commentator Dan Bongino, and Production Director at Arsenal Media Alex Lorusso.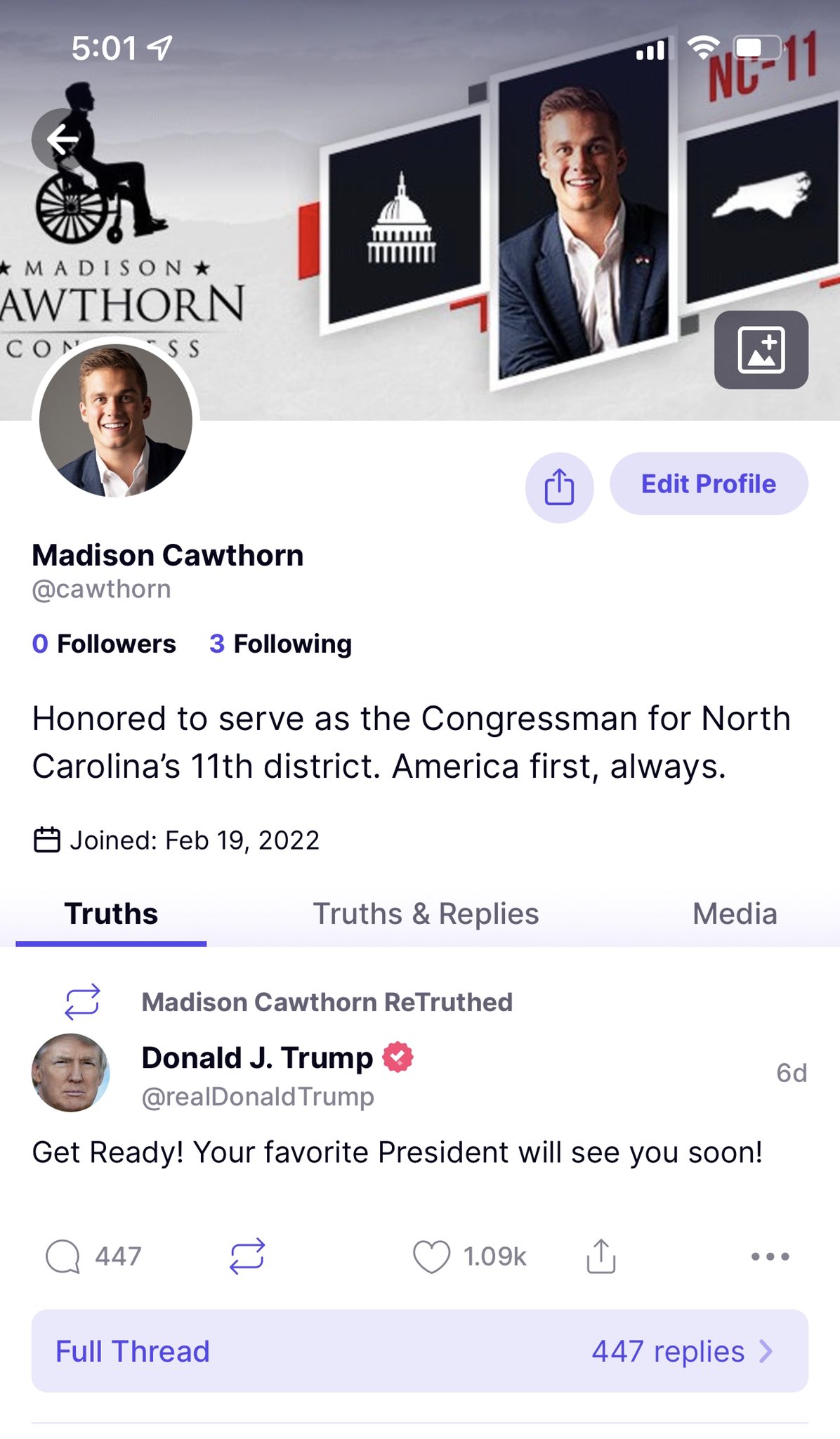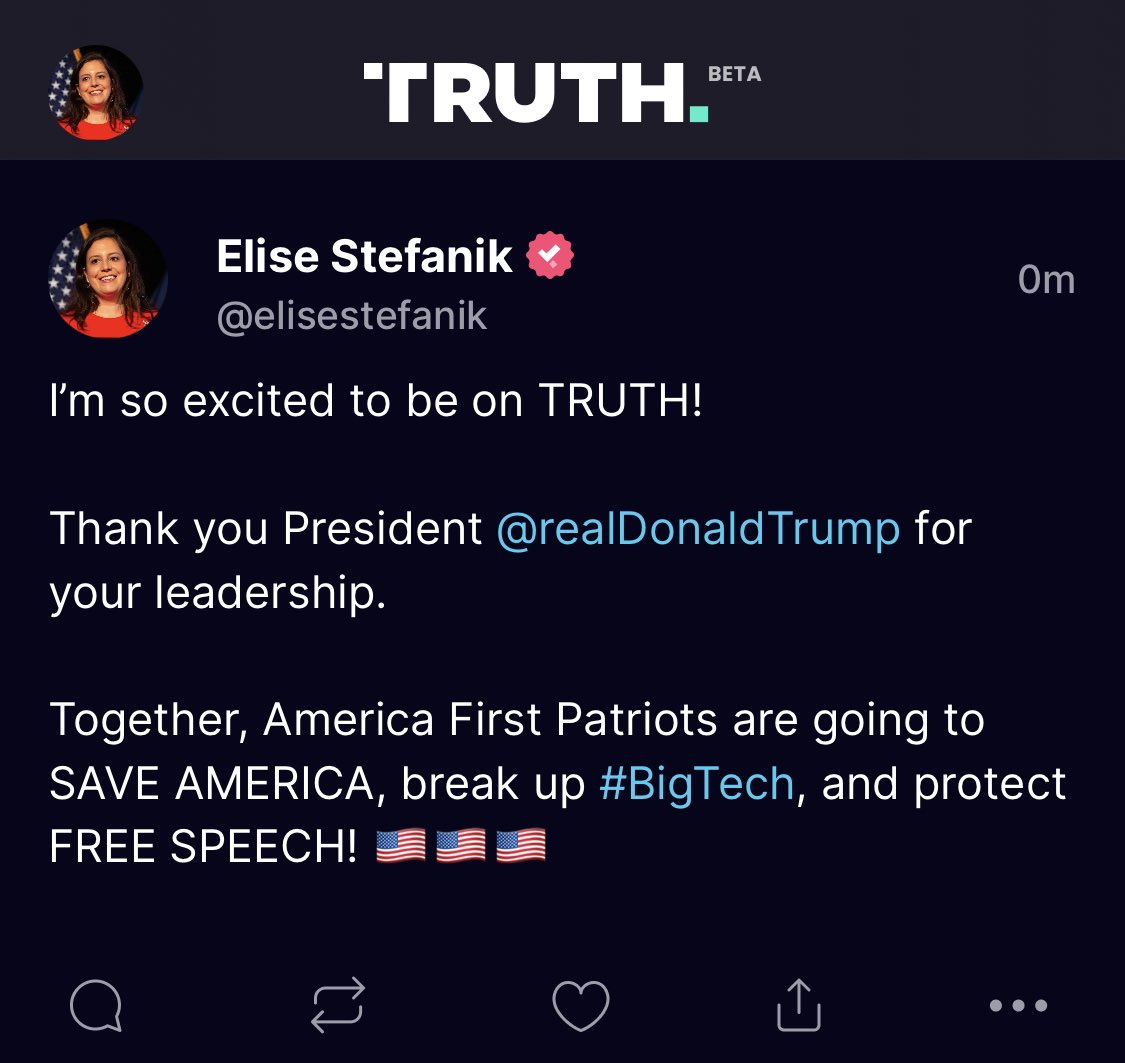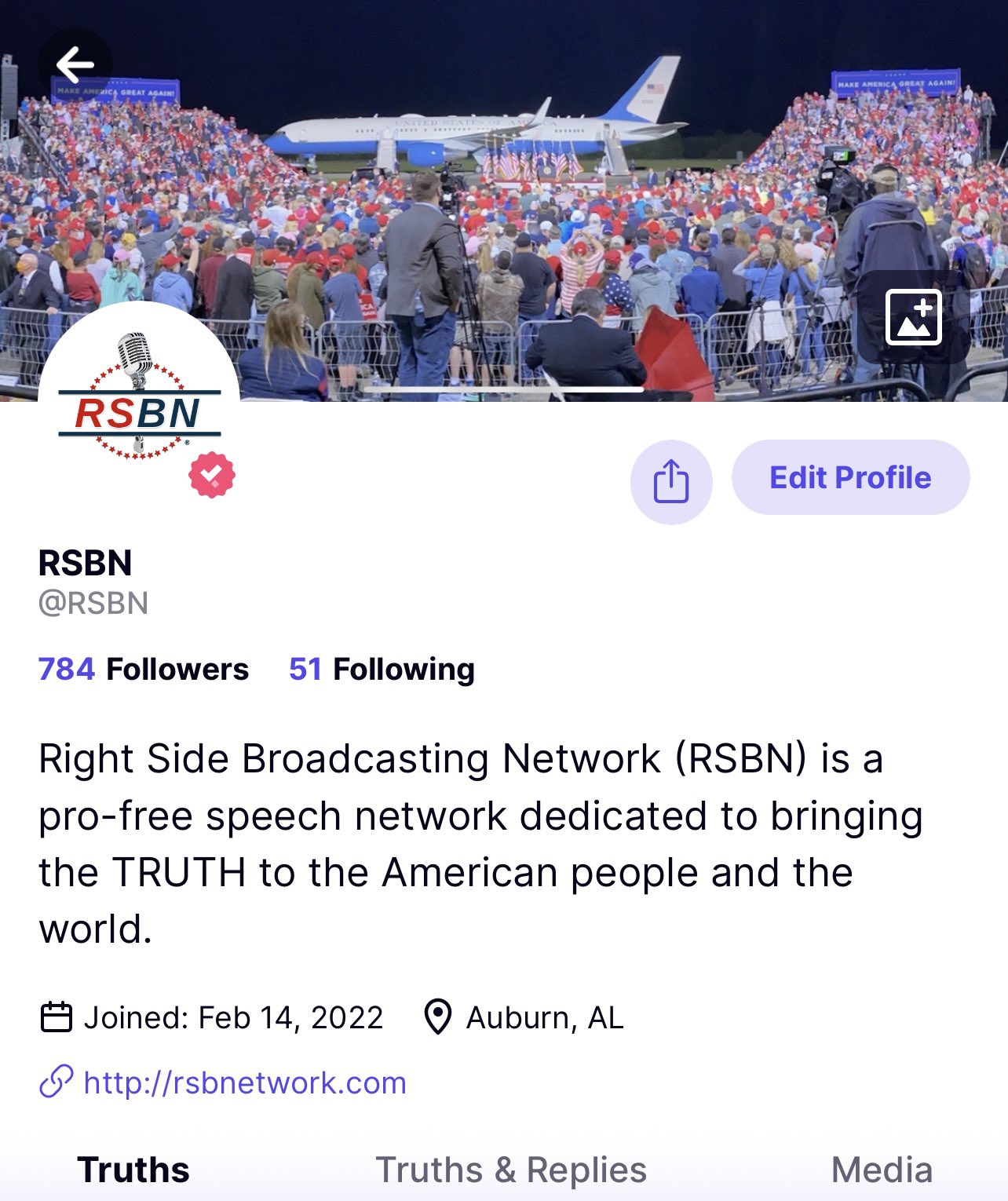 "Every day we bring on more and more Americans and we're getting to you as quickly as possible," Nunes said in an interview yesterday. "There's excitement on our platform right now."