House Rep. Jim Jordan of Ohio's fourth district wants Twitter to submit documents justifying the censorship of President Trump's tweets. The congressman accuses Twitter of bias.
Jordan, who is also a member of the House Judiciary Committee, asked for the documents through a letter addressed to Twitter CEO Jack Dorsey on July 8. In the letter, Jordan accuses Twitter of practicing "editorial control." The letter notes that censorship is exercised on conservatives and not liberals. For that reason, Jordan asserts that the platform is "moderating user content in a viewpoint-neutral manner."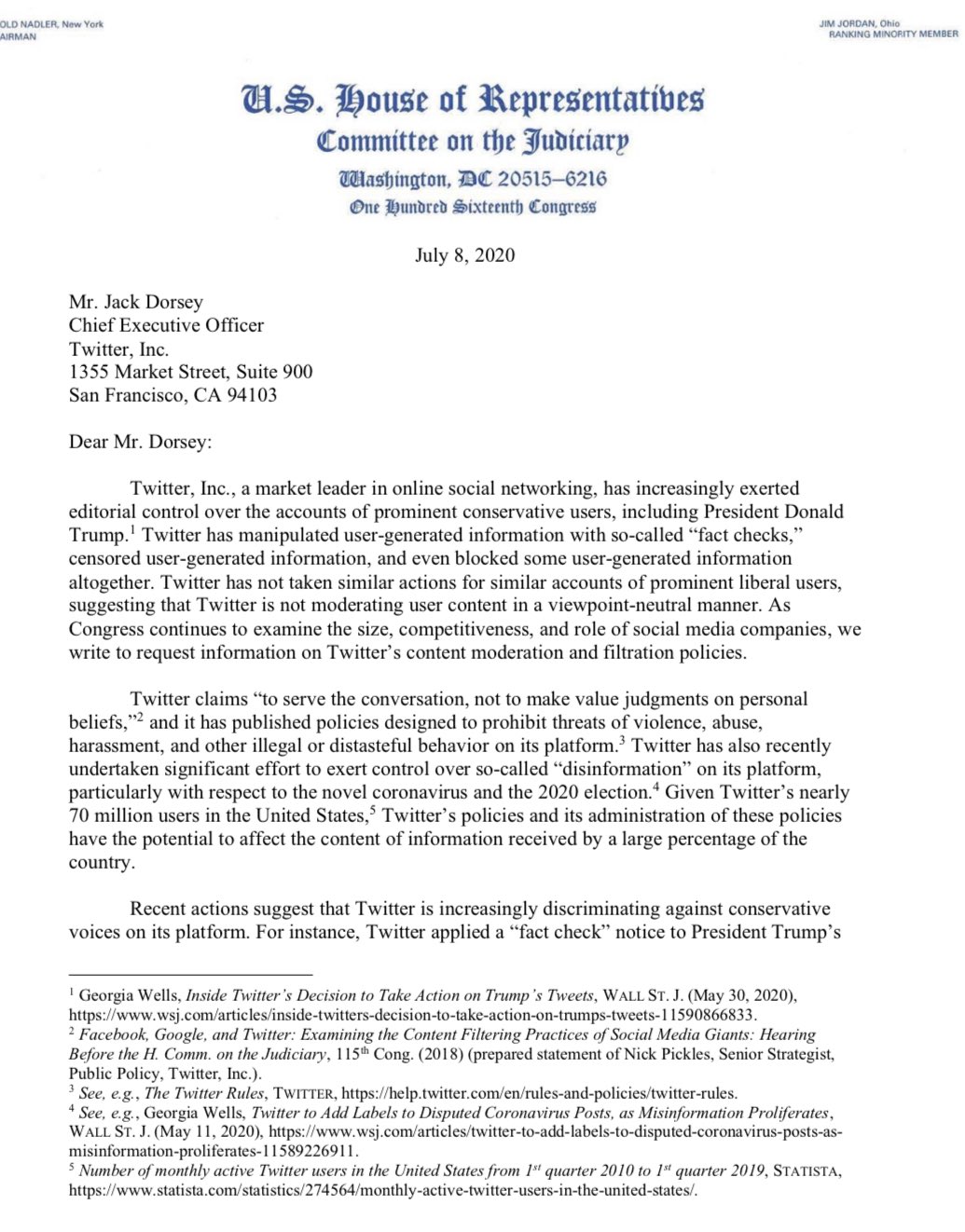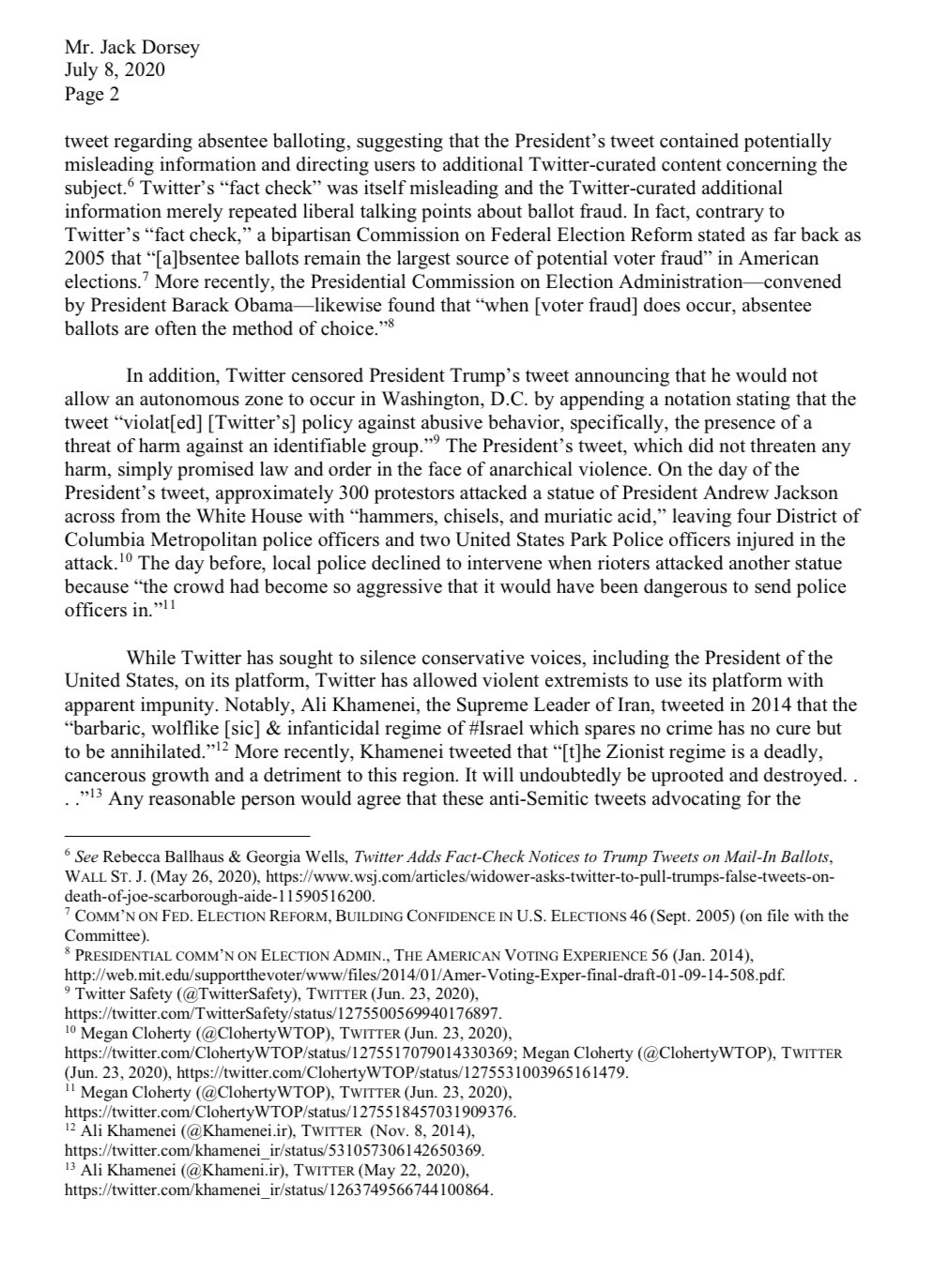 Jordan refers to the "fact-check" labels on Trump's tweets on May 26, where the president expressed his discontent with mail-in ballots. He also referred to the "abusive behavior" label on another tweet by Trump on June 23 where he alluded to the use of force on people who try to establish an autonomous zone in DC.
"While Twitter has sought to silence conservative voices, including the President of the United States, on its platform, Twitter has allowed violent extremists to use its platform with apparent impunity," Jordan wrote in the letter.
Jordan proves his point by referring to tweets by the Iranian Supreme Leader.
"Twitter's discrimination against conservative voices is extremely alarming. These actions give rise to concerns that the company is systematically engaged in the disparate treatment of political speech and is deceiving users of the platform by not uniformly applying its terms of service."
Jordan, therefore, wants the submission of documents related to "all content moderation decisions made by Twitter over the past year for users located within the United States, including which Twitter rule or policy the user allegedly violated and the content of the moderated tweet." The Republican congressman also wants "all documents and communications" related to the platform's decision to add the "abusive behavior" and "fact-check" labels on the president's tweets.
"Please provide this information as soon as possible but no later than 5:00 p.m. on July 22, 2020. In addition, we ask that Twitter provide a briefing to the Committee on these matters as well as its recently adopted disinformation policies and tools and how Twitter makes content moderation decisions upon production of the documents and information requested above."
Twitter acknowledged receiving the letter but refused to comment on the issue.