YouTuber ReviewTechUSA has blasted the "sociopathic behavior" of the swatter who sent police to his home during his live stream last night.
A few minutes before the police arrived, ReviewTechUSA had noticed that his stream was getting an unusually high number of views.
"1200 people here right now. What the hell is going on?" ReviewTechUSA remarked. "I don't get it."
At the time, ReviewTechUSA assumed that bots had caused the upsurge in viewers but after being swatted, he suggested that the person behind the swatting had probably shared a link to his live stream.
Moments after ReviewTechUSA noticed the uptick in viewers on his live stream, someone knocked on the door and told him: "Someone called the police."
ReviewTechUSA then walked off camera for around four minutes to speak with the police while the stream continued to broadcast.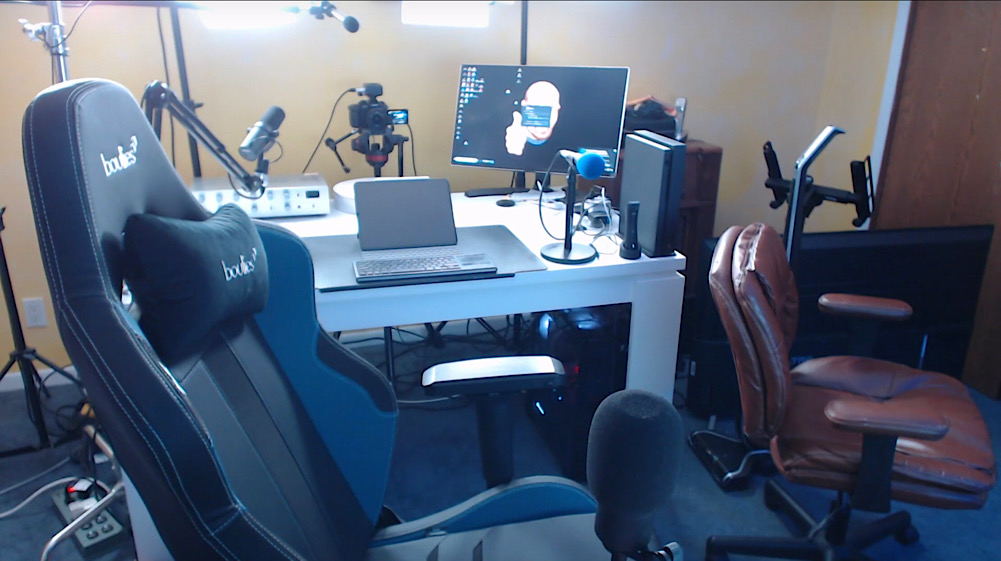 When he returned, ReviewTechUSA told viewers: "I got swatted."
He added that the "cops were really nice" and that he feels bad for them because "it's a waste of their resources."
"They could have been doing, maybe saving someone's life instead of being here," ReviewTechUSA added.
ReviewTechUSA also described how the police have protocols in place where they can "sense when the situation isn't genuine" and that these protocols were introduced after Andrew Finch was fatally shot after being swatted on December 27, 2017.
After the stream ended, ReviewTechUSA tweeted: "Luckily, due to the professionalism of my police department it was drama-free and a non-issue."
This is the second time ReviewTechUSA has been swatted and he said he'd "expected it to happen again" after the first swatting.
He also noted that there's little he can do to prevent being swatted because all of his personal information has already been published online.
ReviewTechUSA slammed the actions of the swatter and said: "Even if I was like 13, I wouldn't find that funny, like, that's sociopathic behavior."
ReviewTechUSA added: "I have some people too who can look into it and maybe find out who it was."
ReviewTechUSA also warned of the dangers of swatting and said that if streamers don't let their local police department know that they stream online and are therefore a higher risk for swatting or if the local police department doesn't follow protocol, it could result in someone's life being lost.