In response to censorship on YouTube and being taken off air for operating without a license in Germany, the German version of TV network RT (RT DE) is now on Odysee.
A press release announcing the move said RT DE will begin posting news deserving attention on its Odysee channel and is also broadcasting live.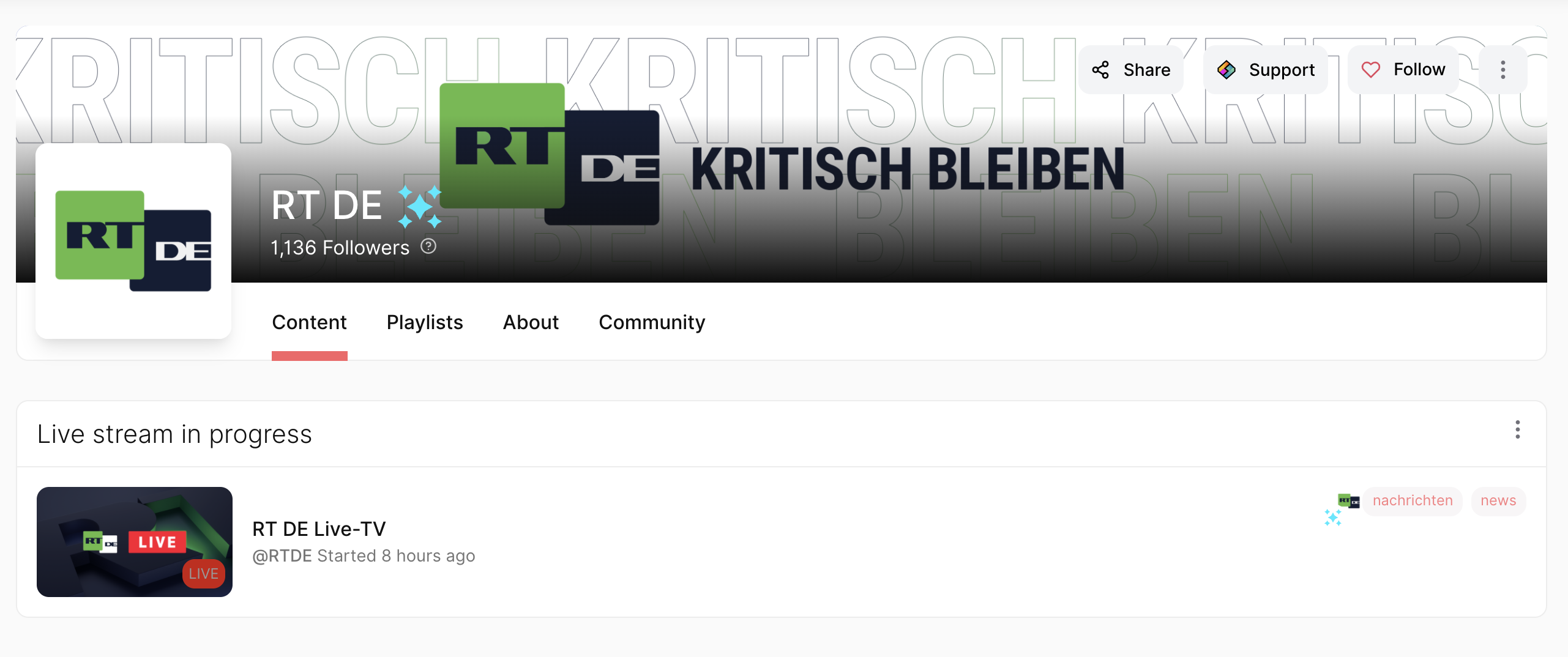 Odysee describes itself as a successor to YouTube and other video sharing platforms.
Unlike YouTube, Odysee does not censor content on political grounds and utilizes the decentralized LBRY protocol to make content ultimately uncensorable.
Content moderation on platforms like YouTube forces news outlets and other content creators to self-censor, which, the company says, restricts editorial openness.
RT DE is one of the first major broadcasters to join Odysee. It is part of the RT network, a Russian state-controlled international television network, that receives funding from the Russian government.