After a record quarter and securing investment from several conservative venture capitalists, YouTube alternative Rumble has announced two new features – live chat and live stream archiving.
Live chats appear next to all active live streams on desktop and below them on mobile. Signed in users can post to the live chat at any time.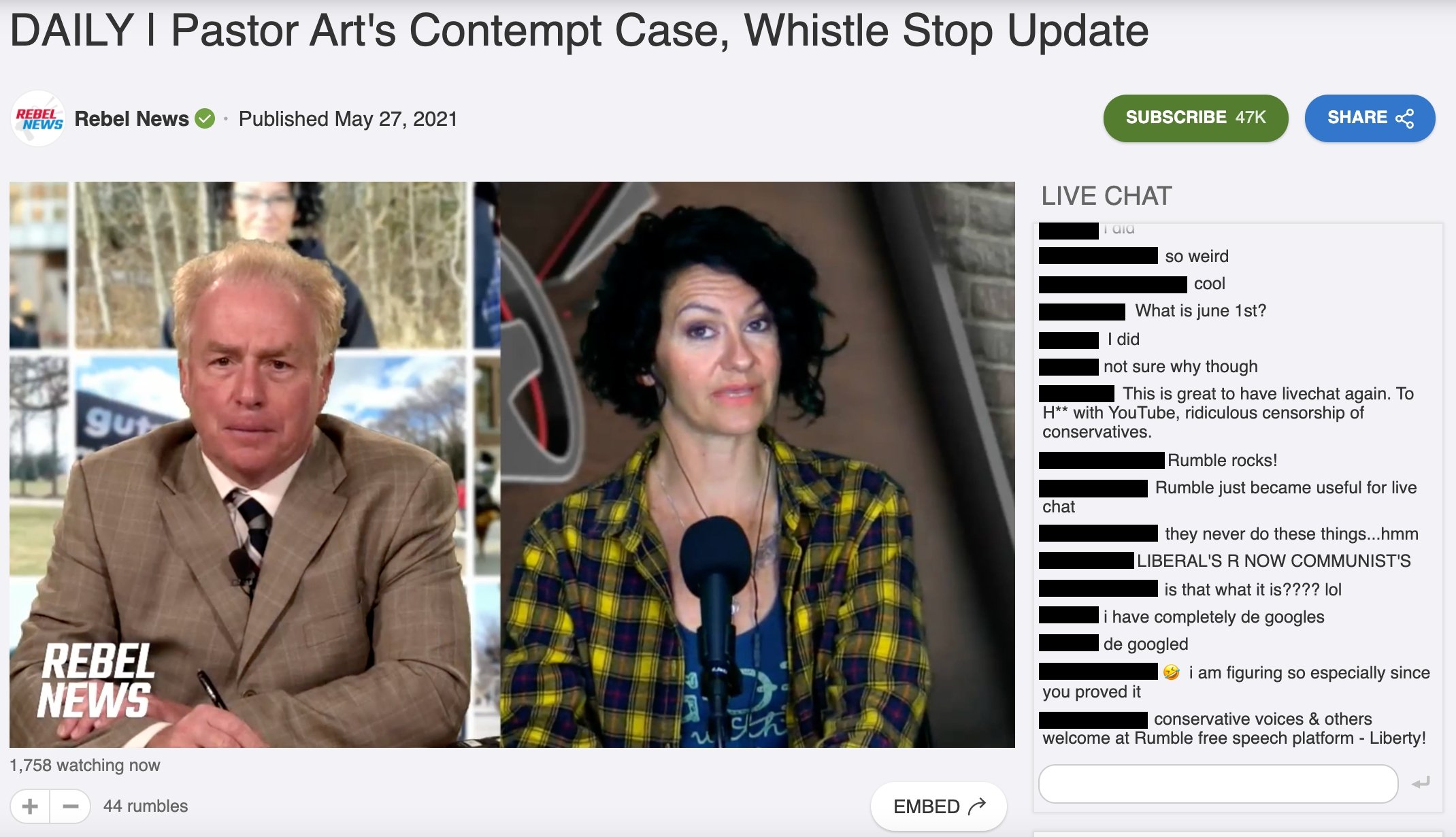 Live stream archiving is enabled by default and will automatically save live streams with the maximum archive size being 3-6 hours, depending on the quality.
The release of these new features is the latest of many 2021 developments that have helped propel Rumble as it takes on the tech giant YouTube.
Last month, Rumble added live streaming and it also plans to add playlists and improved monetization later this year.
Rumble will also be using the recent investment it secured to expand its video infrastructure and live streaming capabilities and expand its server capacity so that it can start offering cloud services to other businesses.
In addition to building out new features, Rumble's support of free speech in the face of YouTube's mounting censorship has helped it bring numerous creators with sizable audiences to the platform.
These creators include political commentator Dan Bongino (who is a Rumble backer, one of its most popular creators, and has the number one US news commentary podcast), comedian Steven Crowder (who has the number two US politics podcast), and One America News (OAN) (which reaches millions of viewers each month).
The platform's CEO, Chris Pavlovski, has consistently voiced his support for a wide range of dialog, debate, and opinions on Rumble and has also vowed to never censor political discussions or opinions on the platform.