From social media platforms to institutions such as schools and local councils, the move to police speech is increasing. An example of that comes from the Simi Valley City Council, which could be on the verge of a social media code of conduct. The voluntary code of conduct has come as a response to the "questionable" online posts Councilman Mike Judge has shared.
In June, Councilman Mike Judge shared a meme showing rioters being sprayed with hoses from septic tank trucks. Within the photo were the words: "Wanna stop the riots? Mobilize the septic tank trucks, put a pressure cannon on em… hose em down…. the end."
Judge wrote, "This is brilliant, it will also enforce the mask rule!"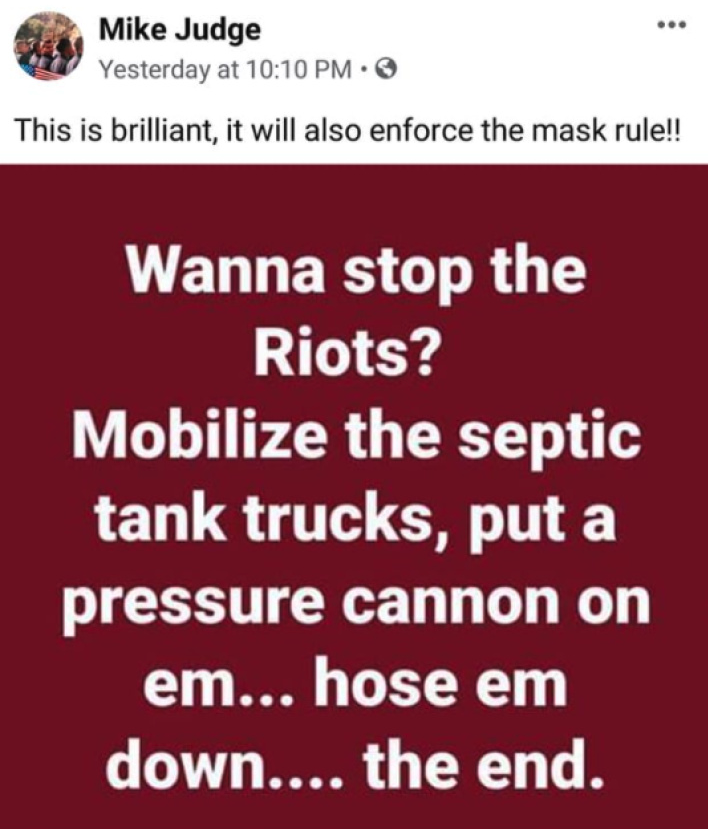 As is so prominent in today's culture, this caused mass outrage and calls for Judge's resignation. However, Judge apologized and said he shared the photo for humor.
For months now, there have been calls for the resignation of Judge. However, he said he wouldn't be leaving office. Judge has been in the city council since 2010 and will be running for the seat again in 2022.
Fellow council member, councilwoman Dee Dee Cavanaugh, suggested to the council the need for a social media policy for members of the city council. That was the genesis of the proposed code of conduct that will be discussed during Monday night's council meeting.
However, in a memo to council members, Deputy City Manager Samantha Argabrite noted that such a policy could "pose challenges, as policies are often reserved for staff members and have an enforcement provision." Council members are elected, not employed.
Nonetheless, Argabrite urged council members to consider the proposed policy. "However, in order to meet the City Council's request for guidelines of conduct for City Council members on social media, staff recommends that the City Council consider the proposed Social Media Code of Conduct," she wrote in the memo.
The "voluntary and self-censoring" informal policy would prevent council members from posting, liking, or sharing content on their personal social media pages content that is "perceived" to be inflammatory or discriminatory about other people's race, gender, disability, religion, and other "protected" social groups.
The code of conduct would also prevent posting content that is "perceived" to be libelous, obscene, pornographic, violent, racist, derogatory, inflammatory about an individual's gender, race, age, disability, religion or national origin or any other protected class, encouraging illegal activity, contains factual inaccuracies, or perpetuates harassment.
Argabrite said the proposed conduct was not written "to address any particular council member's prior or current use of social media." Interesting timing then.