After being found guilty of hiring his cousin for a gunpoint robbery of a domain earlier this year, social media influencer Rossi Lothario Adams II has been sentenced to 14 years in federal prison.
In June 2017, Adams hired his cousin, Sherman Hopkins Jr. (a convicted felon who lived in a homeless shelter at the time), to steal the domain from the owner at gunpoint. The attempted domain theft took place on June 21, 2017 and ended with the domain owner being shot in the leg and Hopkins being shot in the chest several times.
In addition to the 14-year prison sentence, Adams must serve a three-year term of supervised released after his prison term. He has also been ordered to make almost $9,000 in restitution and pay costs totaling $25,957.45.
The events leading up to the failed domain robbery began four years ago. Adams founded the social media company State Snaps in 2015 and operated as an influencer on various social media platforms including Instagram, Snapchat, and Twitter. He shared images and videos of young adults "engaged in crude behavior, drunken and naked." At one point, he had gained more than a million followers.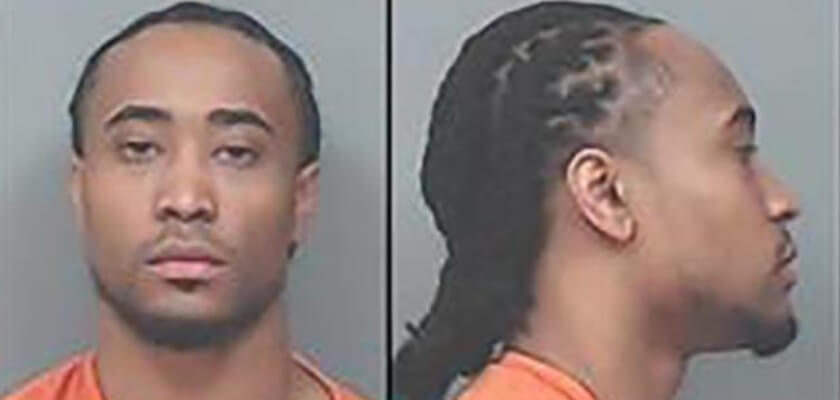 Adams' followers often used the catchphrase "Do It For State" when posting and Adams owned the domain name doit4state.com. However, he wanted to acquire the domain name doitforstate.com which was owned by a Cedar Rapids resident.
Between 2015 and 2017, Adams repeatedly tried to purchase the doitforstate.com but the owner would not sell. Adams also threatened a friend of the domain owner with "gun emojis" after the friend promoted concerts on the domain.
On June 21, 2017, Adams drove Hopkins to the domain owner's home in Cedar Rapids and provided him with a demand note containing instructions for the domain name transfer. Hopkins then entered the home carrying the demand note, a cellphone, a stolen gun, and a taser. Hopkins was wearing a hat, dark sunglasses, and a pantyhose on his head.
After entering the property and locating the domain owner, Hopkins grabbed them by the arm, forced them to log in to their computer, and ordered them to transfer the domain to Adams at gunpoint. Hopkins then pistol-whipped the domain owner in the head several times.
The domain owner managed to gain control of the gun but was shot in the leg during the struggle. The domain owner then shot Hopkins in the chest several times and subsequently contacted law enforcement.
Today's sentencing of Adams comes after he was found guilty in April. Hopkins was sentenced to 20 years in prison in 2018.