About two months ago, Spotify announced it would be bringing a Covid content "advisory" tab for podcasts containing content about the pandemic. It appears the podcast platform has finalized the rollout.
The Covid content advisory tab is a small blue tab that directs users to reliable sources of "authoritative" Covid information. It is similar to Facebook's and Twitter's information centers. Spotify threatened the feature about two months ago, following the boycott by musicians such as Neil Young, who claimed the platforms allowed the spread of Covid "misinformation" by continuing to host "The Joe Rogan Experience" podcast.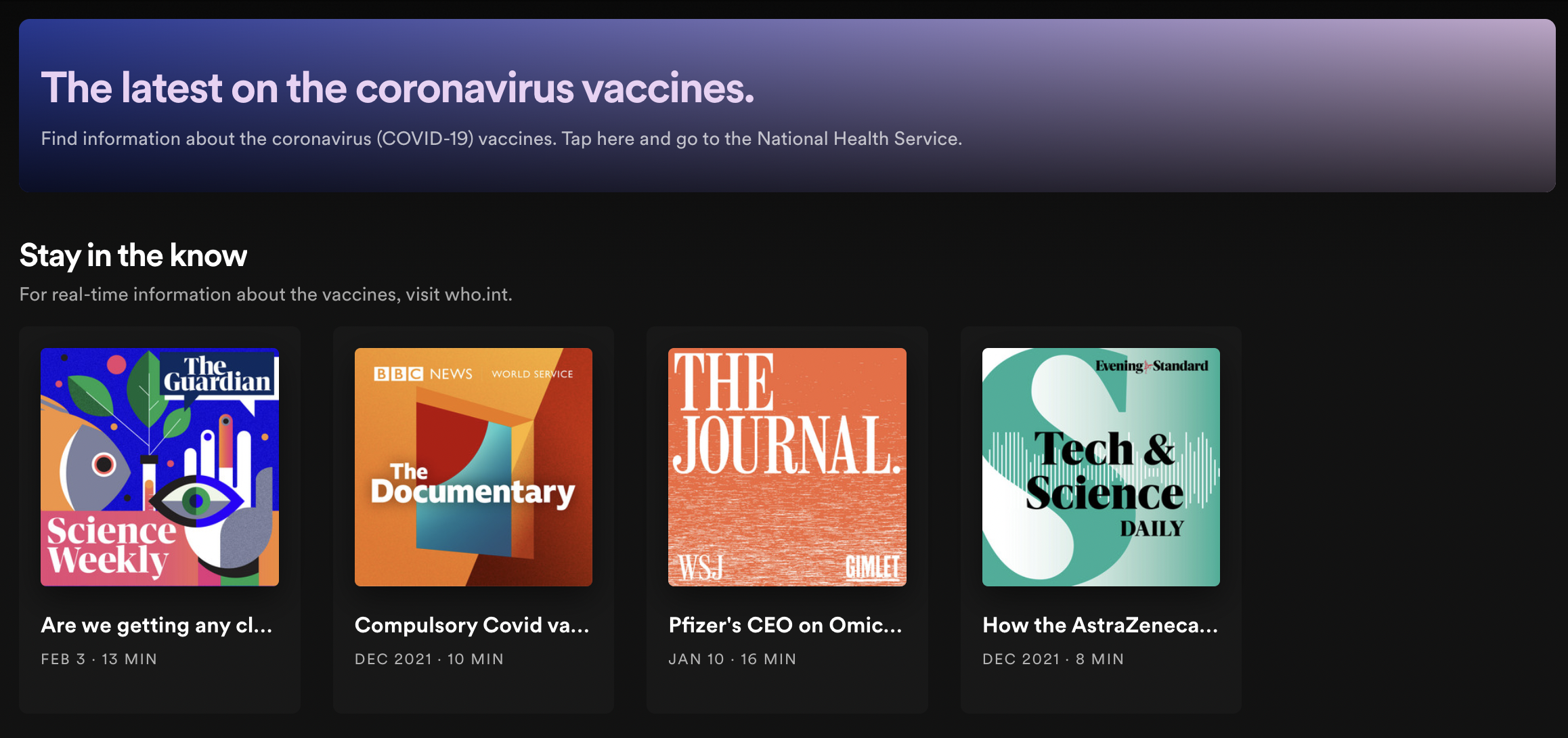 "On January 30, 2022, Spotify announced plans to add a content advisory to any podcast episode that includes a discussion about COVID-19," a spokesperson told CNBC. "Three days later, on Feb 2, we launched the content advisory on our platform and we've been adding it to episodes that include discussion about COVID-19 on a rolling basis ever since. Today, the COVID content advisory appears on ~1.4 million podcast episodes on our platform."
Joe Rogan, the host of "The Joe Rogan Experience," has been the subject of controversy for hosting guests who go against the mainstream narrative on Covid. Spotify employees have attempted to get the company to censor his show, and musicians have tried to get him booted by boycotting the platform.
Rogan supported Spotify's decision to add the content advisory tab but defended hosting a wide range of viewpoints. "I'm not trying to promote misinformation, I'm not trying to be controversial," Rogan said at the time "I've never tried to do anything with this podcast other than to just talk to people."