A Facebook admin of a police department parody Page has been arrested. Michael Samuel Joseph Freemen, the admin of the parody page "Borger Police Department," was arrested this Wednesday and news about the same was posted on The Hutchinson County Sheriff's Office's website.
The parody Page that Freemen ran was similar to that of the police department's authentic Facebook page. The only difference between the both is the fact that the parody page's 'About' section revealed that it was a satire/parody page using Facebook's official tool to designate parody Pages.
Based on what the law enforcement officials were alluding to, it can be understood that they believed the parody page misled people.
The parody Page is particularly devoted to pointing out the police's lack of attention to crimes against children.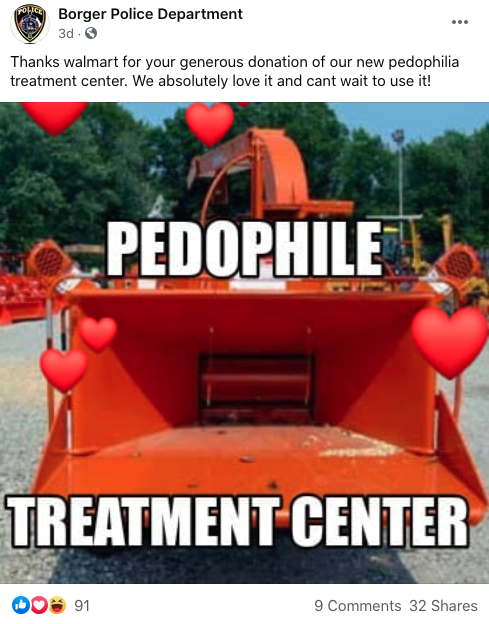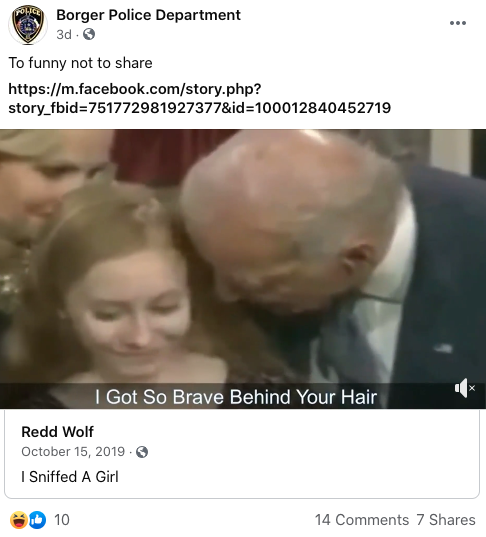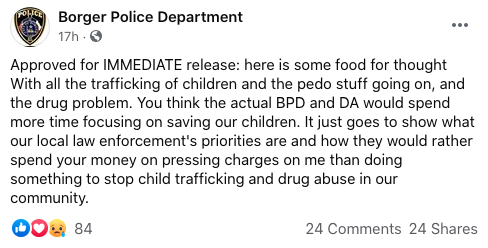 This Wednesday, they charged Freemen for "Online Impersonation-Name/Person Create Page" under the Sec. 33.07 of the Texas Penal Code, which prohibits creating online pages while falsely portraying someone else's "name or persona."
Having said that, it isn't clear whether it applies to Facebook pages that have been created with the names of government organizations.
Freemen was freed within an hour of being booked by the police. Despite the arrest and whole fuss, the Page is still active and is posting as of Friday morning.