TikTok removed a video posted by a 21-year-old student athlete who, from a hospital bed, documented an adverse reaction after getting the second dose of the Pfizer vaccine. The platform did not explain exactly what guidelines the video violated and denied his appeal for the video to be reinstated.
John Stokes, a student at Tennessee State University, posted a video earlier this month, explaining that he had been hospitalized with myocarditis (inflammation of the heart tissue) shortly after receiving the second dose of the Pfizer vaccine. Before TikTok removed the video, it had more than 4.5 million views and had received hundreds of thousands of likes.
"I'm a Division 1 student athlete with no prior health issues and I got the second COVID shot Tuesday, and within four days I have been diagnosed with myocarditis and was told that I probably won't be able to play my senior season now," Stokes says in the video.
An appeal to have the video reinstated was denied. Stokes even posted another video with evidence he had received the second dose of the vaccine and his myocarditis diagnosis.
Speaking to Yahoo, Stokes said his video did not violate any of TikTok's community guidelines, he was just documenting what happened to him.
"I told my parents something wasn't right, and we called the doctor," Stokes told Yahoo. "He told me to go to the ER. They diagnosed me with myocarditis, and they told me it was from the vaccine. I was hospitalized for several days after."
In another video Stokes said, "TikTok keeps taking my videos down. I've read what they sent me and the community guidelines. The only thing I can think of is they're saying I'm spreading misinformation."
Stokes then provided a signed statement from his doctor, proving that Stokes did in fact get myocarditis from the second dose of the COVID-19 vaccine.
Stokes shared the following document: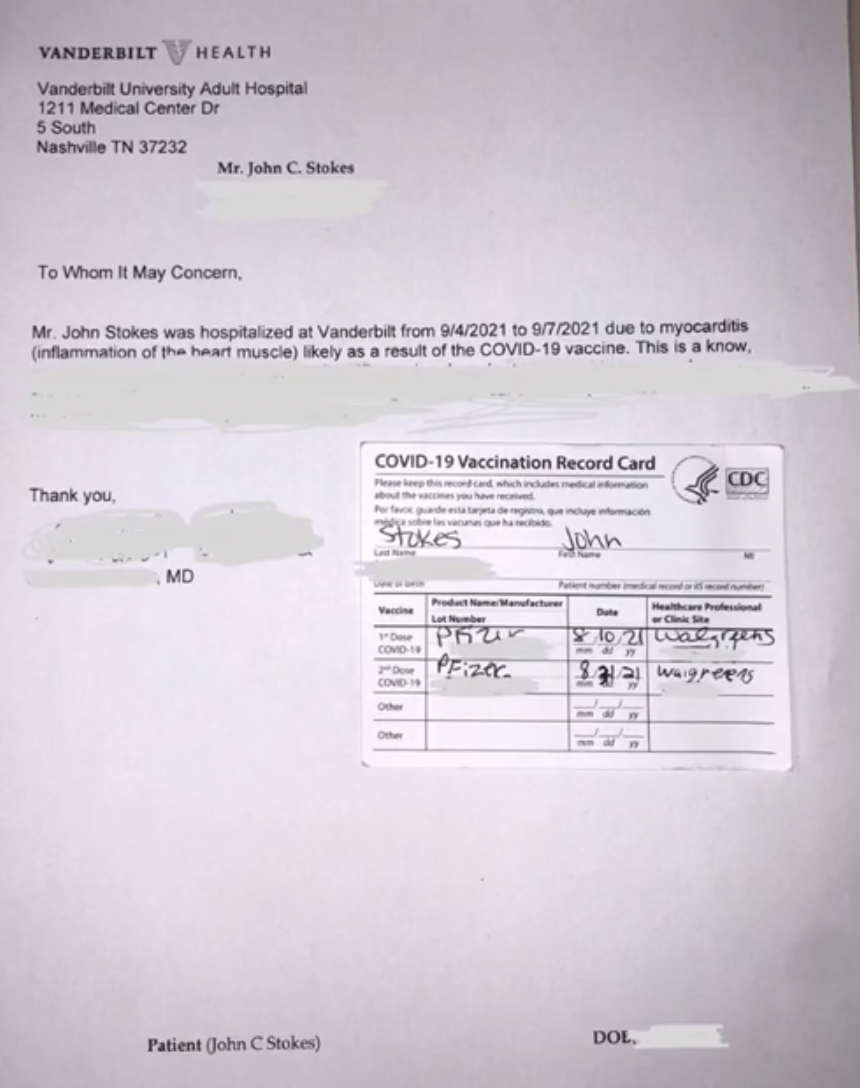 "So, there's no misinformation," Stokes said. "I'm just sharing my story. I never said not to get vaccinated or to get vaccinated. I'm only trying to share my story. I've done nothing wrong. There's no reason to keep taking down my videos.