On Wednesday, Twitter permanently suspended an account that shared the live location of Elon Musk's private jet. Last month, the billionaire said he would not suspend the count because of his "commitment to free speech," but changed his mind and Twitter's policy after an alleged stalker approached and allegedly climbed on top of a car carrying Musk's two-year-old son.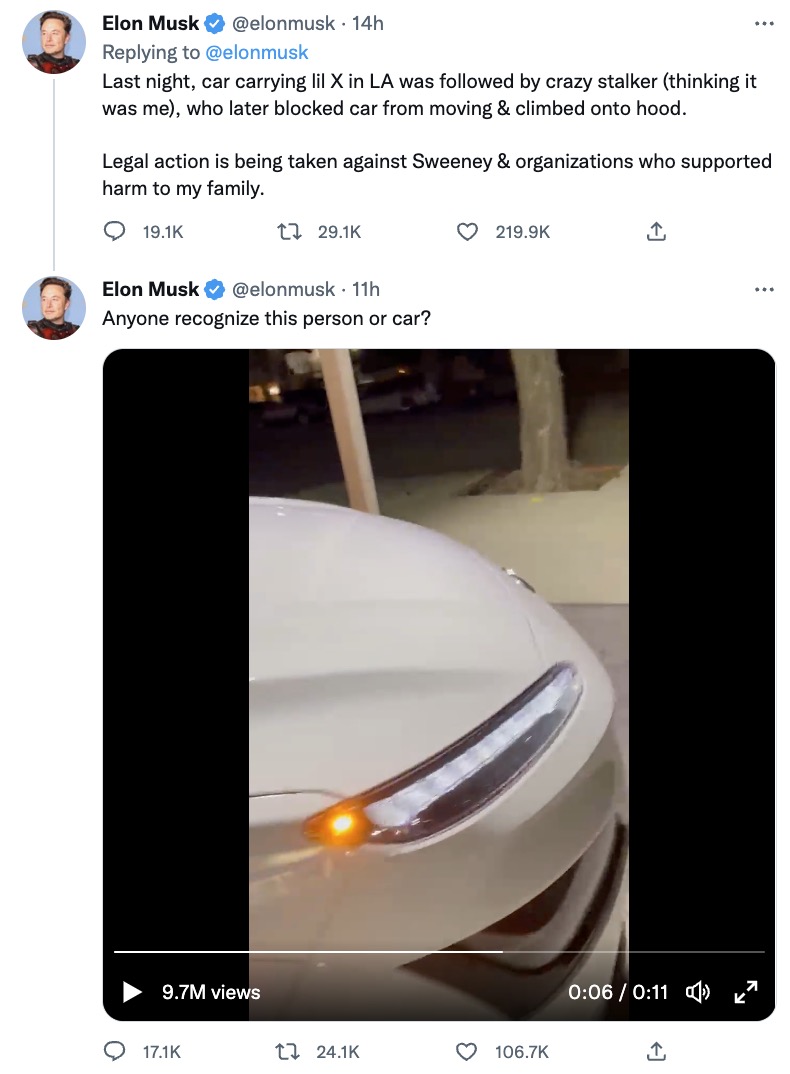 The account, @ElonJet, which had over 500,000 followers, was run by Jack Sweeney, a 20-year-old student in Florida. He used publicly available flight tracking data to develop a bot that posted a tweet every time Musk's private jet departed and landed at an airport.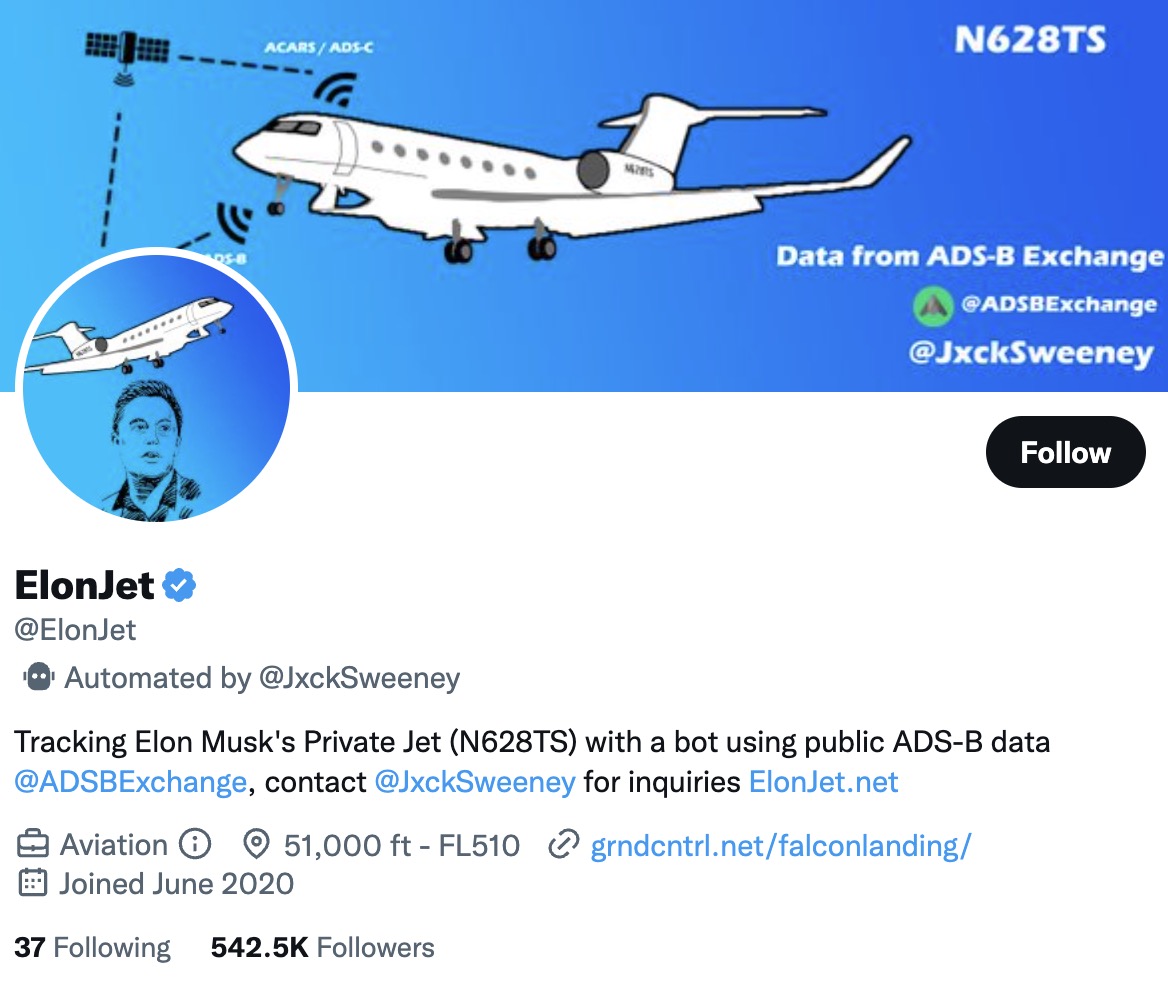 Sweeney, a student at the University of Central Florida, said that he created the account because he admired Musk.
"It gives you just another view that a lot of people don't know about where [Musk] is going and might give you clues into what new business is going on," he told CNN.
In December 2021, Musk sent a direct message to Sweeney asking him to take down the account because "it is a security risk."
Musk even offered $5,000 for the account to be removed. Sweeney countered the offer, asking for $50,000. He told the Tesla owner: "It would be great support in college and would possibly allow me to get a car, maybe even a [Tesla] Model 3."
After some exchanges, Musk said, "Doesn't feel right to pay to shut this down."
Twitter changed its policy to ban sharing the live location of people this week, after the alleged stalker incident with Musk's son, X.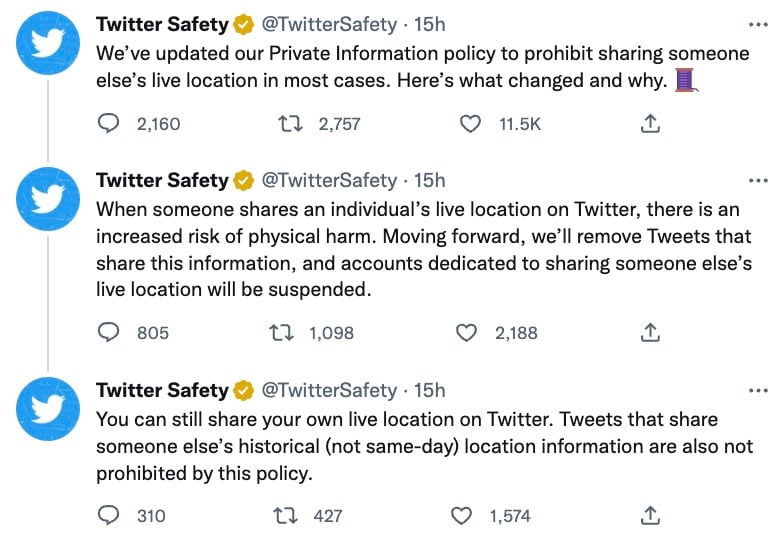 "Any account doxxing real-time location info of anyone will be suspended, as it is a physical safety violation," Musk tweeted. "This includes posting links to sites with real-time location info."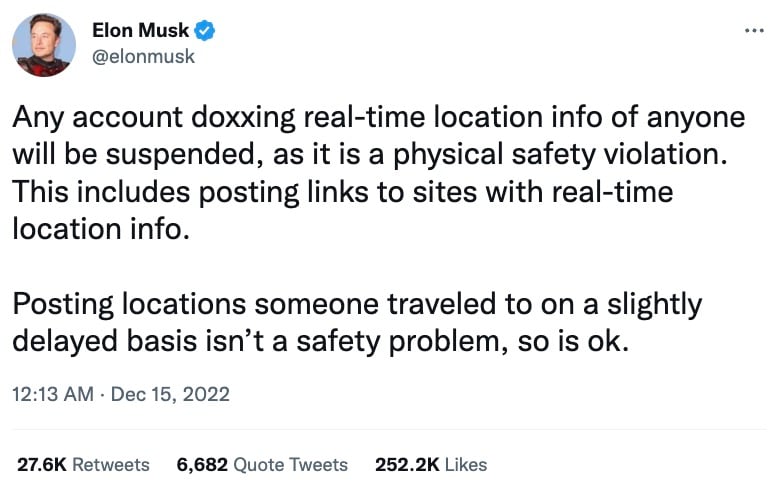 Twitter updated its "private information and media policy" to add a clause that bans the sharing of live locations. The clause states "we will remove any tweets or accounts that share someone's live location."
Musk today posted a video of the alleged stalker, including the car's California plate. "Anyone recognize this person or car?" Musk asked.
Twitter not only banned @ElonJet, but also Sweeney's personal account and his other jet-tracking accounts.