Just a day before the presidential election, Twitter blocked some content in Turkey. President Recep Tayyip Erdogan, who has been President since 2014, was seeking re-election. A runoff vote will take place on May 28th.
"In response to legal process and to ensure Twitter remains available to the people of Turkey, we have taken action to restrict access to some content in Turkey today," Twitter's Global Government Affairs account tweeted on Friday.
"We have informed the account holders of this action in line with our policy. This content will remain available in the rest of the world," it added.
However, Twitter did not say what content had been blocked and who made the request to block the content.
Musk defended the move in response to a tweet by political commentator Matt Yglesias who mocked that there would be Twitter Files about the censorship.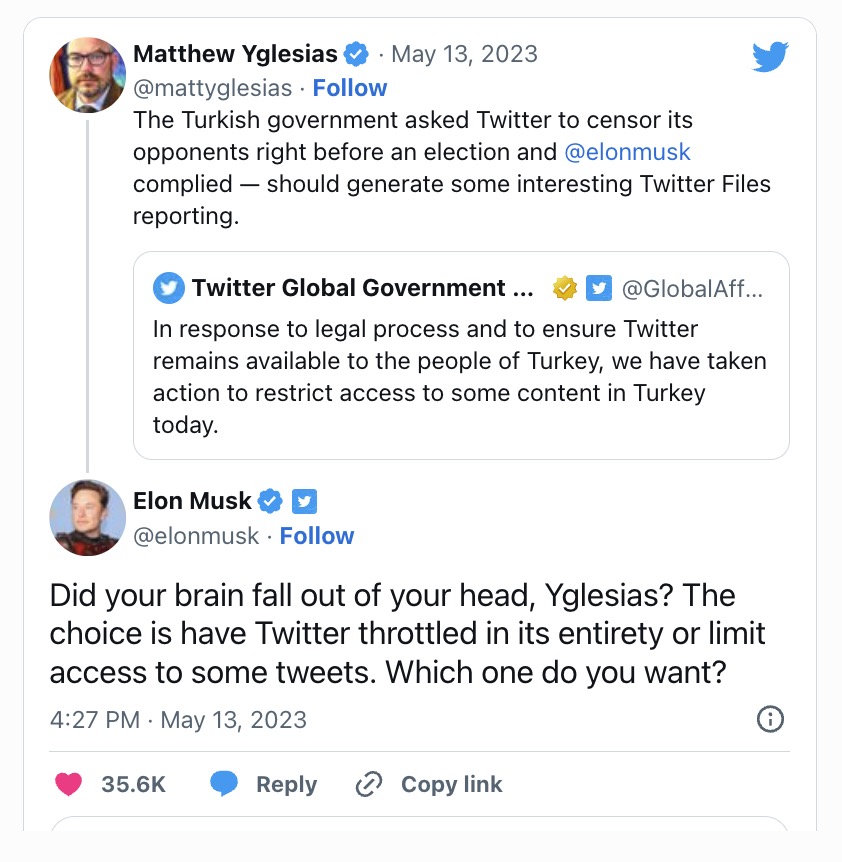 "Did your brain fall out of your head, Yglesias? The choice is have Twitter throttled in its entirety or limit access to some tweets. Which one do you want?" Musk tweeted.