Twitter locked out Canadian psychologist and bestselling author Dr. Jordan Peterson over a tweet where he criticized pride and gender transformation surgery and called trans actor Elliot Page, Ellen Page. Page's name was changed after identifying as a man.
The New York Post tweeted: "Elliot Page is 'proud' to introduce trans character on 'Umbrella Academy.'"
In response to that tweet, Peterson posted: "Ellen Page just had her breasts removed by a criminal physician."
Twitter locked Peterson's account for violating its policy on hateful conduct. The policy prohibits the promotion of violence, threatening, or harassing people based on "race, ethnicity, national origin, sexual orientation, gender, gender identity, religious affiliation, age, disability, or serious disease."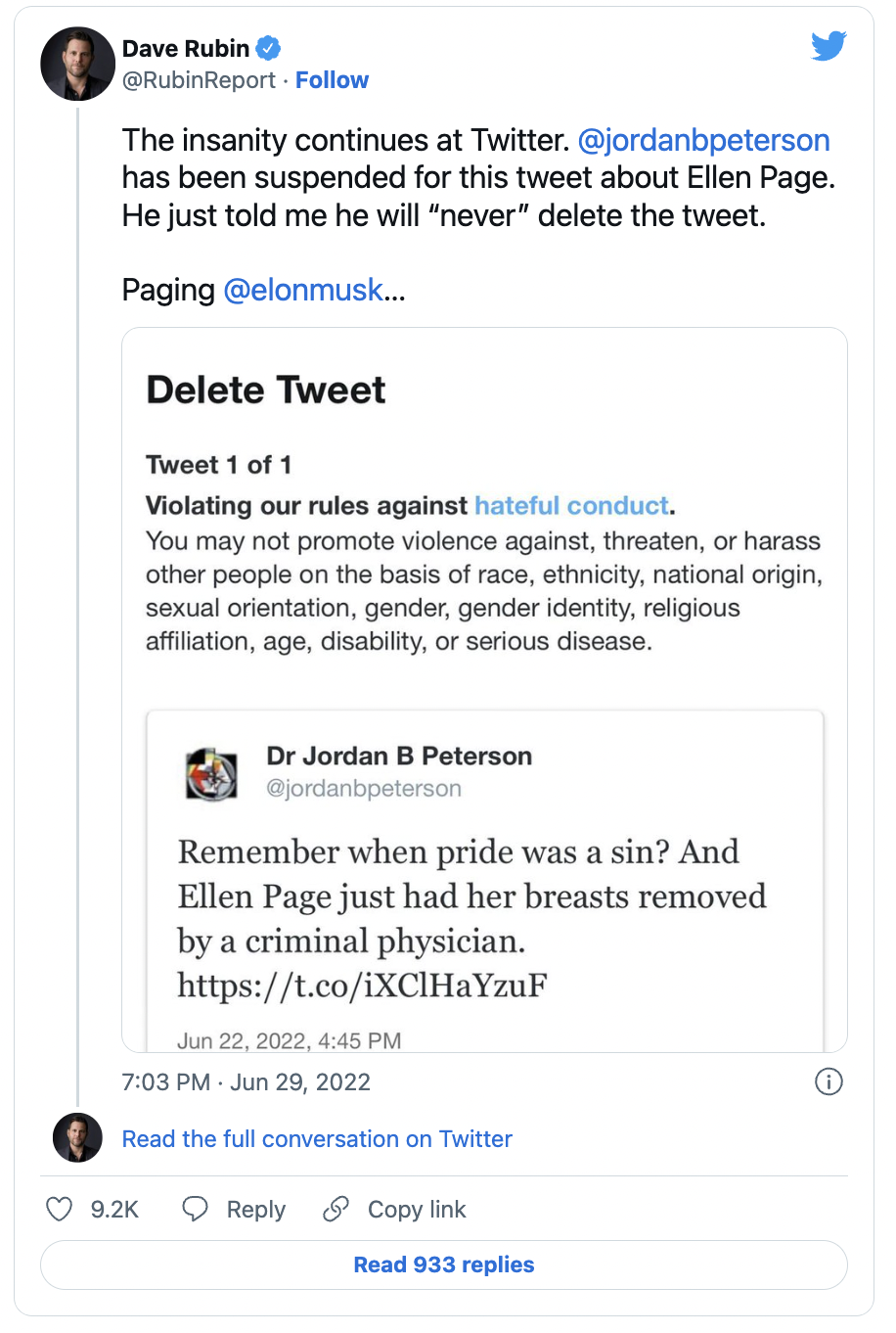 To regain access to his account, Peterson has to delete the tweet.
Twitter has had a policy for several years that bans what it calls "misgendering," which is based when a person uses language to describe someone's gender when they themselves don't identify with that gender.
Author, comedian, and political commentator, Dave Rubin, Peterson's close friend, posted a screenshot of the message Twitter sent Peterson and called the suspension "insanity." Rubin said that Peterson told him he had no intention of deleting the tweet.