In a series of tweets, Twitter clarified new policies on misinformation and added more confusion to the matter. Twitter's defense follows extensive criticism after editorializing the statements of The President of the United States which started last week.
Now, Twitter claims that its focus is not flagging all posts with misinformation, but those tweets with "the highest potential for harm." Twitter referred to a survey from late last year that revealed that people believe that Twitter "should not determine the truthfulness of tweets" but instead "provide context to help people make up their own minds in cases where the substance of a tweet is disputed."
Twitter now says its "Get the facts" label is not "fact-checking," – it's merely "providing context."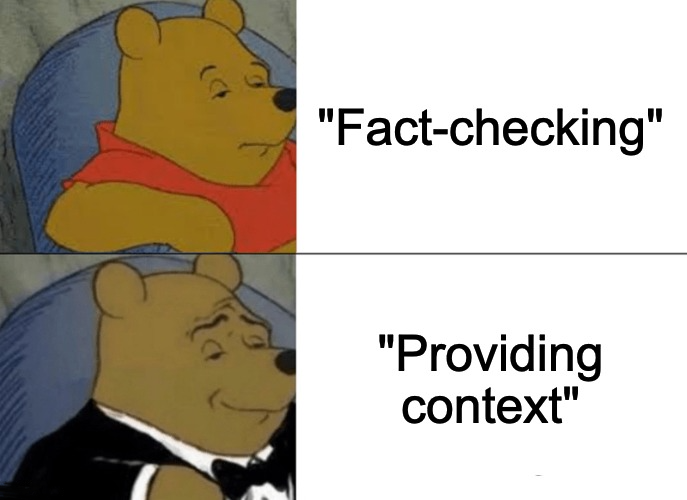 The tech giant also explained the focus of the misinformation warnings would be on "manipulated media, civic integrity, and COVID-19."
Twitter started by flagging a tweet by the President about mail-in ballots, and, as discovered by The WSJ, actually ended getting the "facts" wrong with its "Get the facts" label:
"Twitter's fact check of Mr. Trump's tweet appeared to contain its own misleading statement, however, stating that 'mail-in ballots are already used in some states, including Oregon, Utah and Nebraska.' That statement appears to conflate automatic all-mail voting with absentee ballots in regards to at least one state."
Late last week, the platform also flagged another tweet by the president, claiming that they were promoting violence. Twitter also flagged a tweet by the official White House account containing the same message.
According to Twitter, these tweets violate the platform's policies against misinformation and glorifying violence.
Towards the end of May, the president signed an executive order targeting Section 230, which allows social media companies to operate without liability for users' posts. Twitter reiterated by dubbing the executive order "a reactionary and politicized approach to a landmark law."
Twitter's competitor Facebook uses third-party fact-checkers, like the Associated Press, Factcheck.org, and others in more than 33 countries. By using third-parties, Facebook can exercise plausible deniability should there be a problem with fact-checking specific posts.