As the coronavirus saga is plaguing a better part of the world, leaders such as President Trump and others (but mostly Trump) have been lashing out at China on platforms such as Twitter. The Chinese government too, seems to be taking to Twitter and spreading its propaganda at a never-seen-before rate while trying to shape the narrative around the pandemic.
And while we all know Twitter loves to crack down on anything it seems as "misinformation" from everyday users like you and me, when it comes to China's propaganda, Twitter largely gives it a free pass.
However, today, Twitter has made some moves towards cracking down on the CCP-controlled activity on the platform.
From Twitter:
"Today we are disclosing 32,242 accounts to our archive of state-linked information operations — the only one of its kind in the industry. The account sets we're publishing to the archive today include three distinct operations that we have attributed to the People's Republic of China (PRC), Russia, and Turkey respectively. Every account and piece of content associated with these operations has been permanently removed from the service. In addition, we have shared relevant data from this disclosure with two leading research partners: Australian Strategic Policy Institute (ASPI) and Stanford Internet Observatory (SIO).

In all instances, accounts were suspended for various violations of our platform manipulation policies."
Although Twitter is banned in China, the propaganda spread by top Chinese Communist Party representatives and diplomats seems to be strangely well-received by a lot of eager audiences. It is worth noting that most of these audiences are new to Twitter, raising the suspicions of sockpuppeting.
THROWBACK: Twitter bots caught retweeting pro-China propaganda
It could be that a part of the audience that is amplifying Chinese propaganda on Twitter may be crafty patriots who have found a backdoor to access Twitter. But then, The New York Times analysis regarding the accounts revealed that the focused efforts across all the accounts may very well indicate a coordinated campaign.
Over time, China ran several planned and coordinated campaigns to distort narratives around anything that concerns the country, especially in a negative manner. Diving deeper into the details, we can see that nearly 4600 accounts were fervently reposting the tweets by Chinese state-run outlets and diplomats.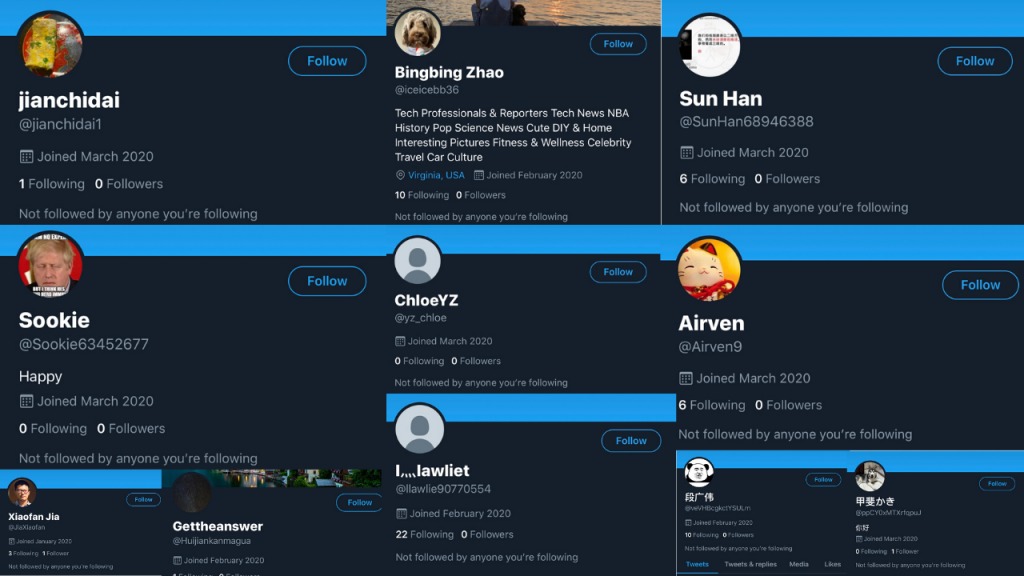 Among these 4600 accounts, several profiles kept tweeting, or rather retweeting at a very high frequency. Considering the fact that most of such accounts have only a handful of followers, constant activity in such a case makes it clear that the accounts are being used more as mouthpieces for amplification.
It can be seen that around one in every six accounts out of the 4600 analyzed were tweeting with an unusually high frequency, whereas one in seven only shared retweets without any original tweets from the account holders. What's more, several accounts had zero followers.
Here's where things get interesting: nearly one-third of all these accounts were created over the past three months. That was exactly when Trump started lashing out at China on Twitter and China was looking for a way to push back.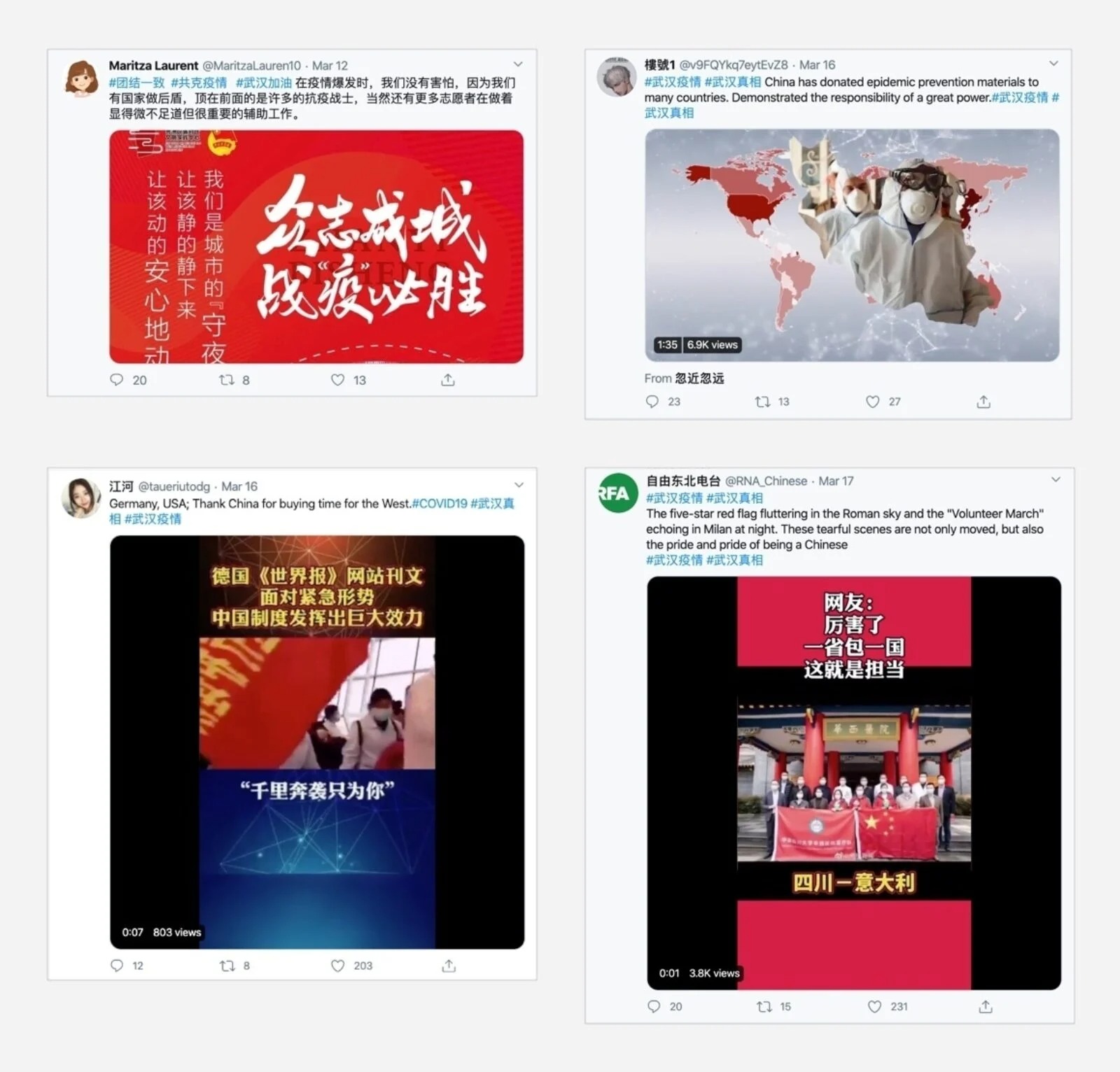 Now that the US is crippled by two demons: the COVID-19 pandemic first and the protests now, China is taking advantage. Furthermore, China is growing increasingly bold in declaring its interests over Hong Kong.
China's role in the 4600 accounts can't be proven for sure. In the digital age of ours, social media campaigns are carried out with great sophistication and are not easily detected.
Nonetheless, the Chinese government's efforts to sway the global audience in accordance with its propaganda is undeniable.
The analysis becomes increasingly relevant in pinning down China to be at the helm of manipulation efforts. At a juncture where discoveries such as the one by a data firm unearthing suspicious viral activity of tweets praising China government's response to COVID-19 outbreak, the NYT's analysis provides more food for thought.
The US State Department seems to be aware of China's attempts and compares them to that of Russia's disinformation campaign. The coordinator of the State Department's Global Engagement Center said that China and Russia were attempting to "shape and tilt any given information environment in their favor".
Discussing China's foothold on Twitter, Kristine Lee, a fellow at the Center for a New American Security, said, "I think the Chinese Communist Party is still trying to define its relationship with Twitter. But the COVID-19 pandemic has served as an important period of experimentation".
CCP leaders such as Hua Chunying, the head of the country's foreign ministry's information department, are part of China's Twitter brigade. Chunying generally tweets in response to several claims made against China, be it from the US or anywhere else.
Despite joining in October last year and Twitter being banned in China, Chunying has already racked half a million followers. Chunying, alongside other Chinese diplomats, tried to pin the suspicions of COVID-19 origination on the US.
One such tweet of hers was liked 4600 times. But then, several hundred accounts among the ones that liked her post seem to contain suspicious activities. While some had no followers, others had a handful of followers and kept tweeting at fixed time intervals, as if they have been automated by software.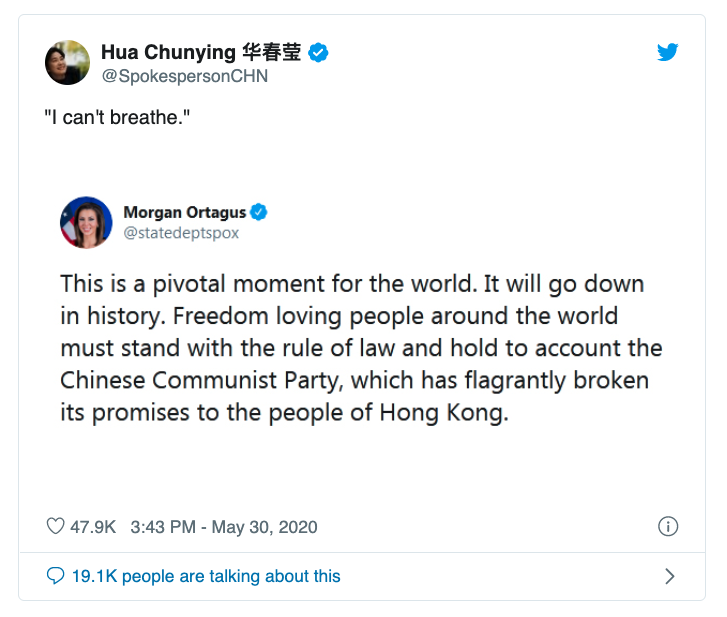 With growing time, the suspicion of China running a state-backed social media manipulation campaign is becoming increasingly apparent.
While there is no concrete evidence and the aforementioned observations are derived from the current state of the affairs, considering China's tendency to reshape narratives, it shouldn't be a surprise if the claims of social media manipulation are indeed proven.