Shadow-banning is a controversial practice of banning a user's content in such a way that it's difficult or impossible for others on a social media platform to discover it – while the user is unaware that this is happening.
And now, this practice has officially arrived to Twitter. As of this January the shadow-banning that's always been suspected of existing on Twitter is becoming a legitimate option for the company, contained in its updated terms of service.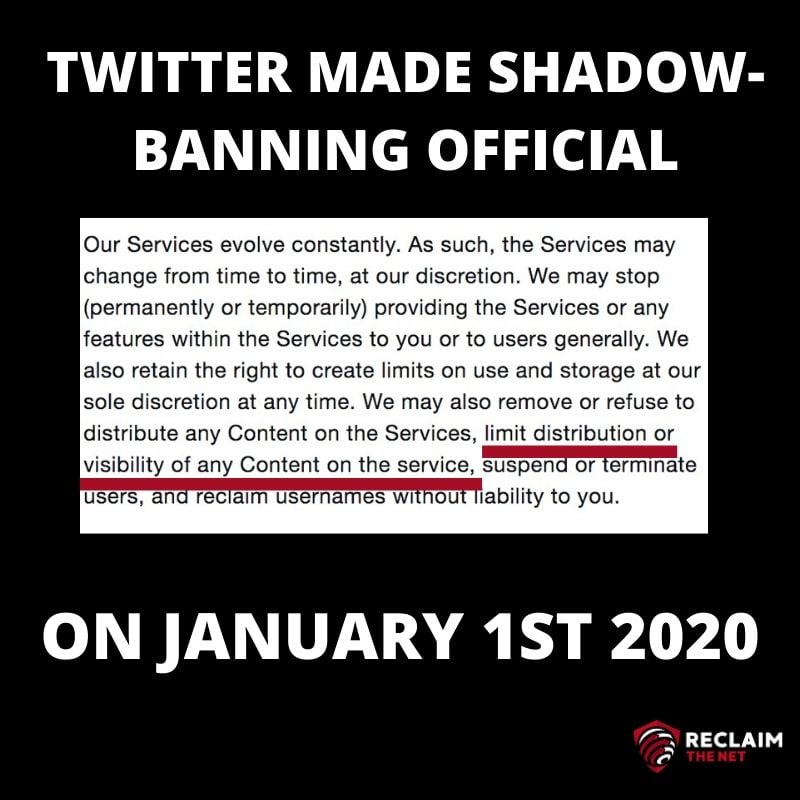 Social networks, of course, can get rid of unwanted content or users by outright banning them – if they violate platform rules. So why go about it the "shadow-ban" route? This way of suppressing and blocking content while keeping users on the site on a false promise that they are fully participating when they're not – is seen as foul play and giants are not usually ready to admit to it.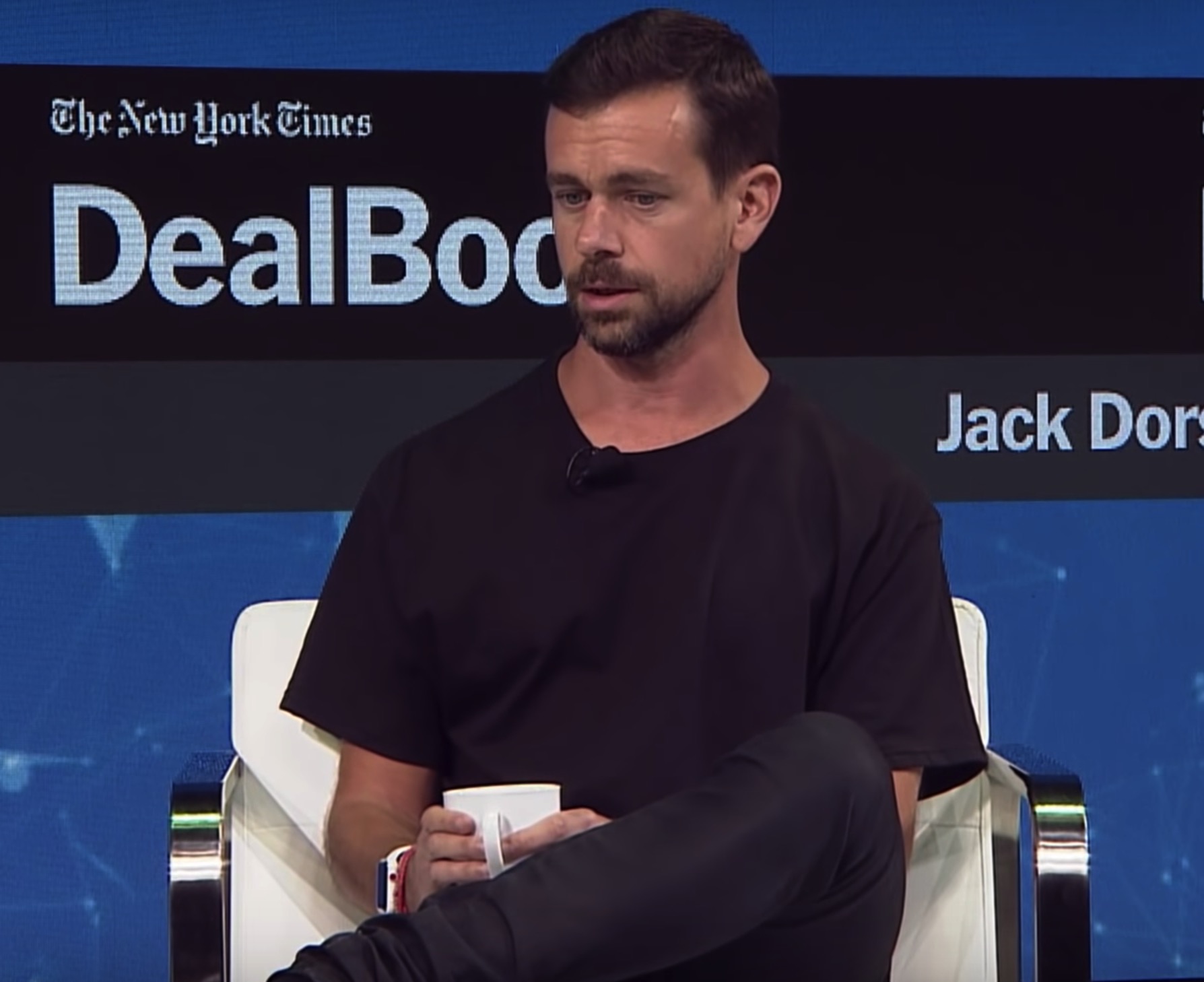 Twitter itself has in the past denied such accusations, saying that no shadow-banning is taking place on the platform, while content is being ranked and downranked according to what the company decides are "bad-faith actors."
However, Twitter has now all but come clean about shadow-banning – even if not by actually using the term itself.
The terms of service update instead mentions the right to "limit distribution or visibility of any content on the service," in addition to removing or refusing to distribute any content, suspending or terminate users and reclaiming their usernames without liability.
There's no transparency, at least in the way the new terms of service are put together, about how and even why users and their content could fall victim to this type of "limited distribution or visibility." Twitter doesn't say if these decisions will be made by algorithms, directly by humans, or some combination of the two.
As far back as January 2018, former Twitter engineer Abhinov Vadrevu appeared in a Project Veritas report describing the company's shadow-banning as a strategy that would give it ultimate control.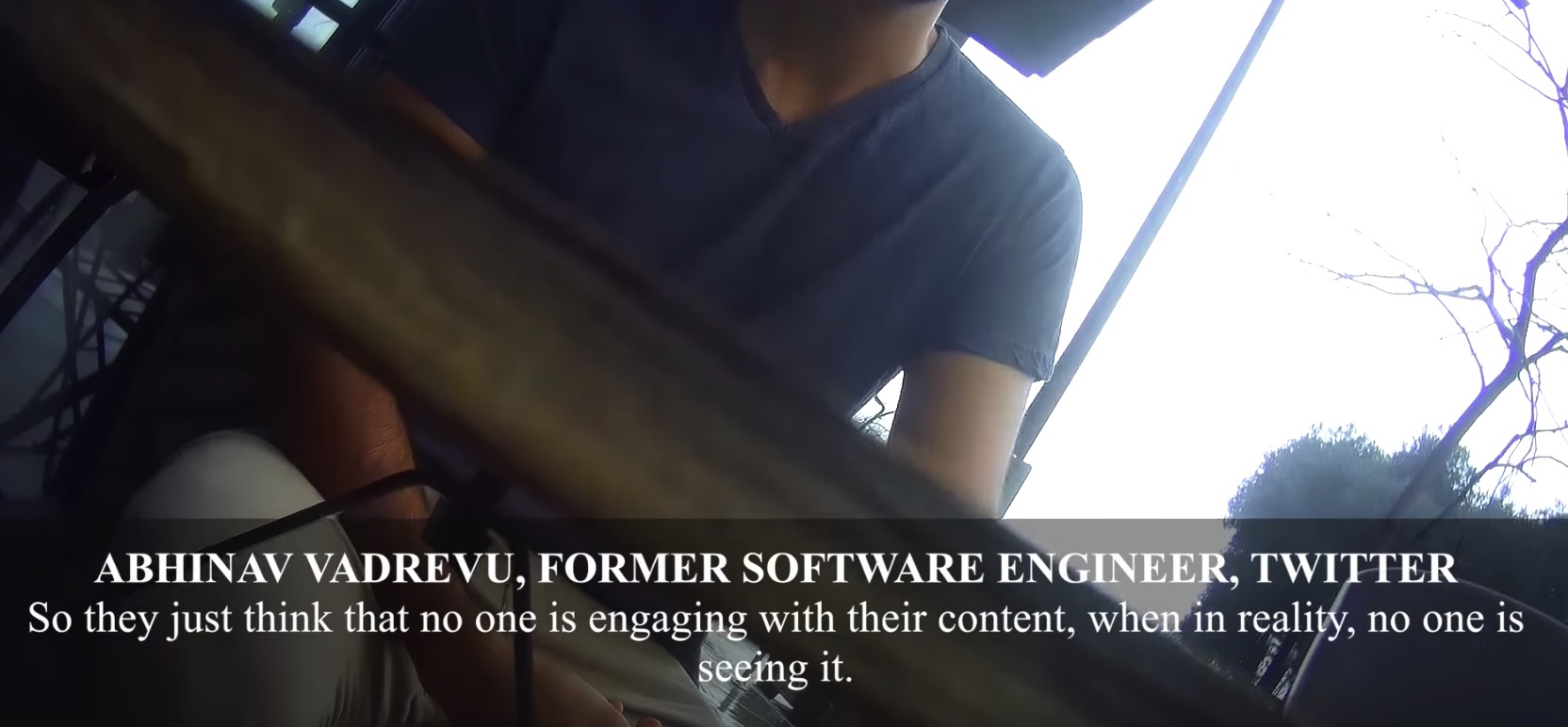 "So they just think that no one is engaging with their content, when in reality, no one is seeing it," Vadrevu said of the way users are affected.
Also in 2018, CEO Jack Dorsey said that his company had "mistakenly" removed 600,000 accounts from auto-generated search suggestions. At the time, he blamed algorithms.