A pregnant Australian woman arrested last week for "incitement" is demanding an apology from Dan Andrews, the Premier of Victoria.
Zoe Lee Buhler was arrested in her pajamas in front of her children (and in front of the world when the video went viral) for writing an anti-lockdown Facebook post.
Buhler was also temporarily suspended from Facebook. When her account was reinstated on Sunday, she wrote:
"I want a personal apology from you. You are dooming us all Dan Andrews. Go to hell where you belong. #sackdanandrews."
She then posted a video in which she explained what she has been going through. The video starts with her thanking people for the support. Then she explains how while people in Melbourne were out on the streets for the "Freedom Day" rally, she was indoors writing a poem.
The poem, titled "Remember, Remember," is about the effects of the lockdown implemented by the Premier of Victoria. It starts:
"How can we call this living when they feel like dying?
"We're hardly surviving when we should be thriving."
In the poem, she wonders if the Premier has remorse over the lockdown, which she says has destroyed the lives of thousands. She concluded the poem by asking the Premier to lift the lockdown, which was recently extended up to September 28.
On Monday, she again demanded an apology from the Premier.
"Wake up people we can't keep living this way.
"I want an apology from Dan Andrews. I thought he cared about keeping people safe? I don't feel safe in Victoria,' part of her long post read.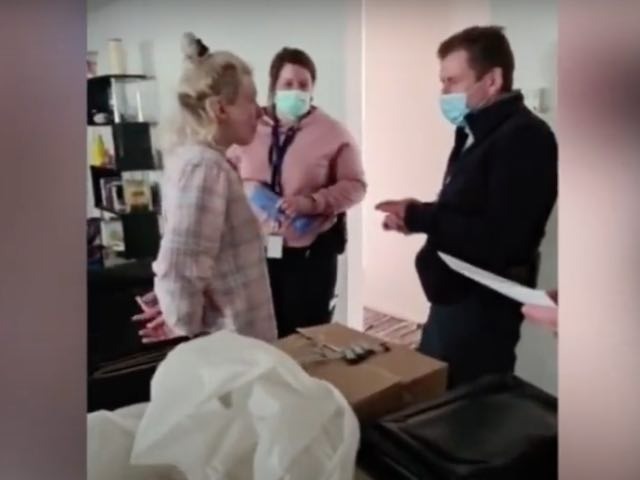 After her release, Buhler told reporters outside her home that she thought she was being kidnapped.
"I was scared I was being kidnapped by people, they obviously weren't in uniforms.
"I was just so scared, I was like oh my gosh if I disappear today I want it live on Facebook," she said.
She had only discovered she was pregnant a few days before her arrest. Her first ultrasound was scheduled a few hours after she was taken away by the police.
She continued to explain that she did not know what incitement meant and argued it was an honest mistake.
"I just wanted to feel like I was doing something to stand up for human rights," she said.
Buhler lost her job due to the lockdown.
"If someone steals a car, they know they are committing a crime. I didn't, so I don't feel like I should have to pay for that," she explained.