There's nothing the likes of the World Economic Forum (WEF) like less than people who are not properly "cataloged" inside the system – and one obvious and easy way to do that is to have them open a bank account.
That pulls in, thanks to the now pretty much a global exchange of banking information, a wealth of personal data, especially if these people want to get a loan – which appears as the "carrot" at the end of this "stick" write up that was published on the WEF website.
Anyone strapped for cash and not minding entering the indentured servitude to legacy fiat money financial institutions, must first make themselves fully visible to their future creditors and "owners." Another use for having an internationally recognized ID is if you plan on becoming a refugee, or an asylum seeker in another country, and the report touches on that.
But the author laments that "a billion people" on this planet are yet to be issued with an ID that allows them either of these things – "or even vote or get health care."
But now, apparently, a new app might change all that.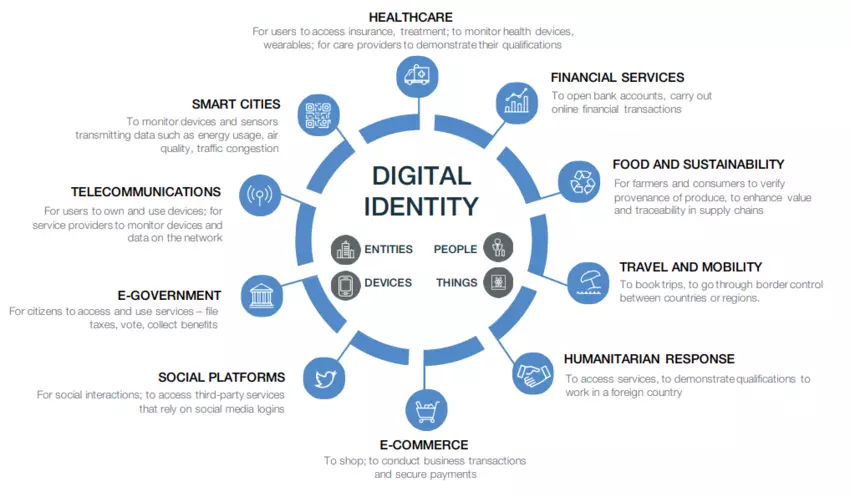 The WEF is citing data from the World Bank – that, despite its name, is an institution that is run by a handful of the world's most powerful economies, often to the detriment of precisely the "Third World" native economies that the initiatives like the "universal" ID say they now seek to help.
And if you don't believe the WEF or the World Bank when they tell you something's good – well, then there's the authority of the United Nations (UN):
"Ensuring everyone has a legal identity, including birth registration, by 2030 is one of the United Nations' Sustainable Development Goals (SDGs). It prompted the World Bank to launch its Identification for Development (ID4D) initiative in 2014."
Now the app – referred to as "Thompson's app" (with no link) – is said to be a blockchain-based thing, thus safe from "identity interference" – while allowing people in "emerging" economies to use their phones for their finances – because most of those people unfortunately cannot afford an actual computer (the choice of the operating system becomes crucial here – as those limited to phones only really have two.)
The WEF report is full of praise for the tech, and even human-interest stories (like "blockchain" babies born in Tanzania… ) – but without actually delving any deeper into what "blockchain (that) preserves the user's digital identity from interference" means here, or how it works.
What is revealed, is that the Schwab Foundation for Social Entrepreneurship is supporting the idea.