YouTube has removed a video about Becton Dickinson, the medical technology company that was recently awarded the contract for 37 million syringes in Canada, for "violating YouTube's Community Guidelines."
Radio Canada International is reporting that the order for these syringes is part of a wider effort to prepare for "mass vaccinations" in the country.
The now-removed video from independent news outlet Press For Truth covered Becton Dickinson's past syringe recalls and occupational safety violations by citing sources from Polish media, the US Food and Drug Administration's (FDA's) Medical Device Recalls List, and a United States Department of Labor Occupational Safety and Health Administration (OSHA) news release.
The Polish media source reported that syringes manufactured by Becton Dickinson were withdrawn from after "hundreds of thousands of contaminated syringes went to Polish hospitals" which were "dirty with insect residues and black dust."
The video was posted on June 3rd and had already racked up thousands of views but YouTube took it down within days of being uploaded.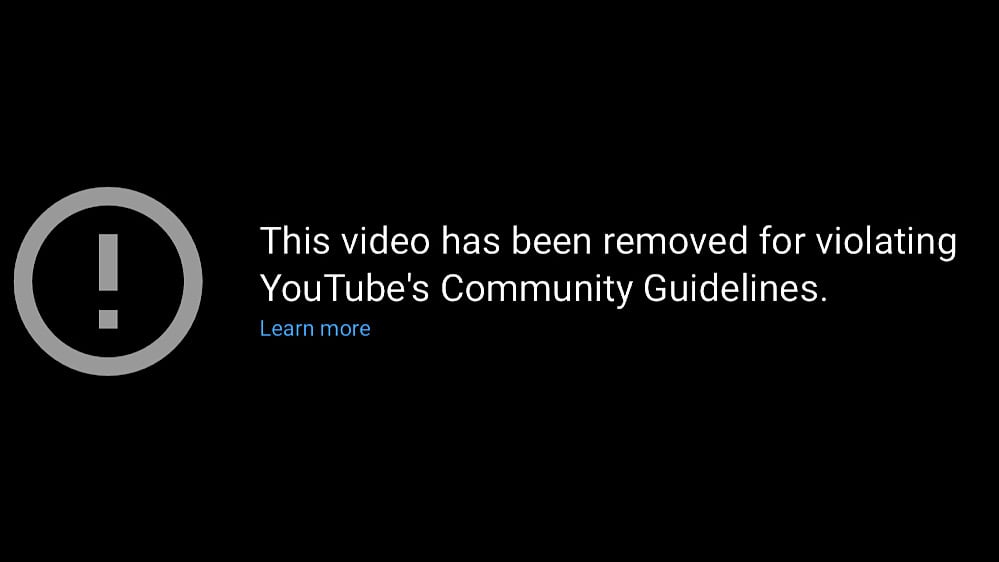 While the video has been censored by YouTube, it's still available on BitChute – a free-speech focused video sharing platform.
This video is the latest of many videos to be taken down by YouTube after it introduced strict rules around what it deems to be coronavirus "misinformation" that ban anything that goes against the World Health Organization (WHO).
YouTube CEO Susan Wojcicki recently admitted that there's a double standard when it comes to moderating what the platform deems to be "unsubstantiated" coronavirus health information.
Podcaster Joe Rogan, who is one of YouTube's biggest stars, also slammed YouTube's censorship of doctors that discuss the coronavirus and said the site should "let people discuss and debate."
But YouTube continues to censor content about the coronavirus with an interview with lockdown skeptic Peter Hitchens and a video of the Free Speech Union's Toby Young criticizing lockdown measures being some of the many videos taken down in recent weeks.