Henry Liang, who owns one of the largest and consistently popular modding channels on YouTube, MxR Mods, has received an email from YouTube announcing that they're removing the channel from the partnership program and demonetizing the entire channel.
The channel, known for its videos using several mods – often for video games Fallout and The Elder Scrolls series – is the latest major channel to suffer the wave of dissatisfaction that is troubling content creators on the platform.
In a video titled "My Entire Channel Was Demonetized" (shown below), Liang details the constant struggles with YouTube, covering everything from strikes to copyright claims – something that YouTube has become famous for not protecting creators over.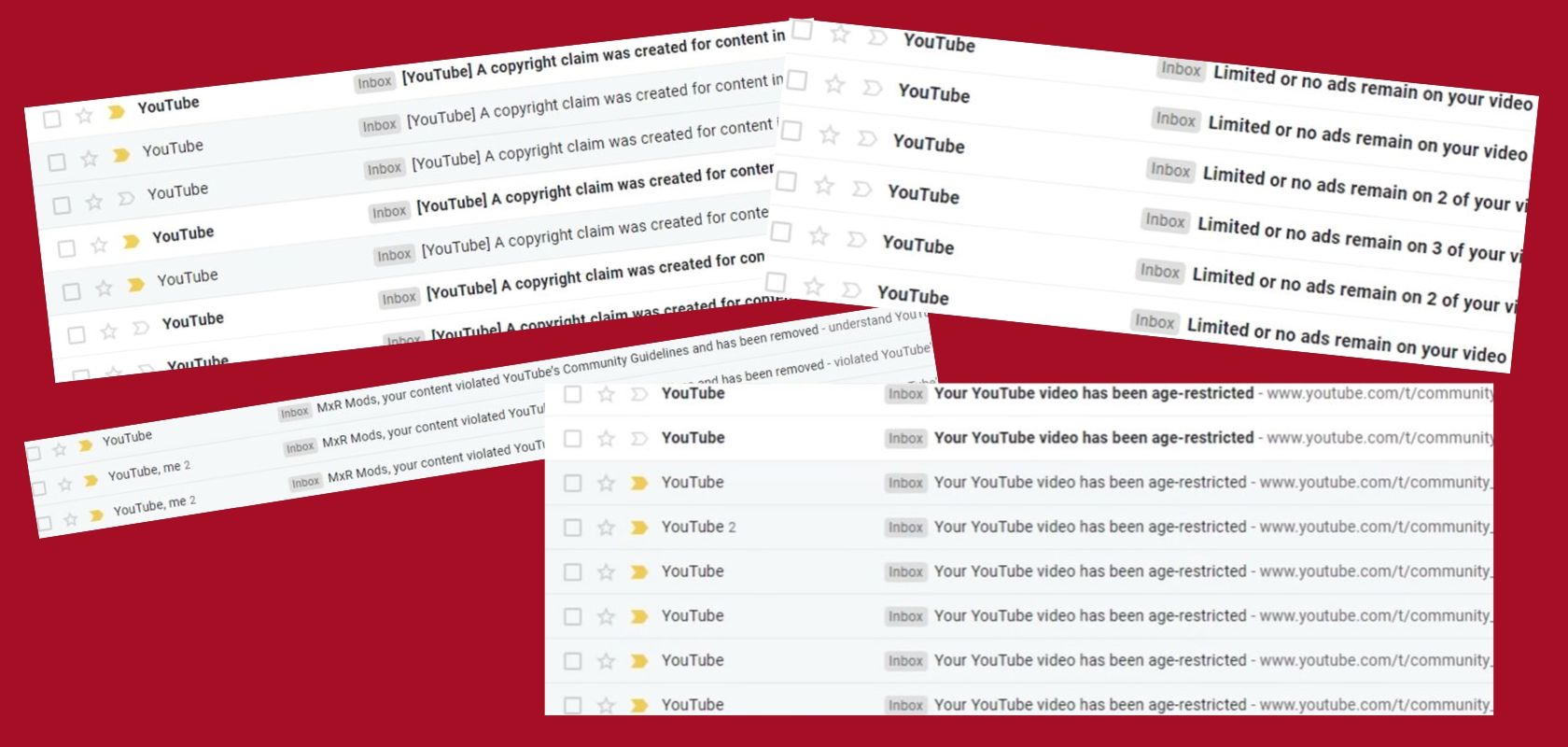 However, the recent mass demonetization news is especially hard for MxR Mods as it prevents the channel from earning any ad revenue on the platform. And, according to Liang, demonetized channels don't get shown as often in YouTube's algorithm – making the channel "really hard to find" and "stuffed down" by YouTube.
"I'll probably lose contact with a lot of you guys and that makes me really sad. That's not what I would ever want for any YouTube channel…It's unfair and YouTube won't admit to it because I'm pretty sure it could be illegal," Liang said.
Liang gave a clear account of what it's like to be a YouTuber in 2019, talking about how hopeless and "depressing" things are for creators, and the dread of opening up your YouTube email account to be met with endless emails about copyright claims, demonetizations, and messages saying that they're in breach of YouTube's notorious "community guidelines".
Liang noticed the email at a similar time to receiving a recent email from YouTube about how they were removing verification for creators on the platform, a decision that was met with a massive backlash and caused YouTube CEO Susan Wojcicki to apologize.
Giving another insight into how hopeless it is for creators to contact YouTube support for help, Liang showed an email response he had received from YouTube after he complained to them about them deleting his videos. Liang said that some of the videos that were deleted took him over 20 hours to make. The YouTube support team asked Liang to send them a screenshot of the problem – something that was obviously impossible since the videos had been deleted by YouTube.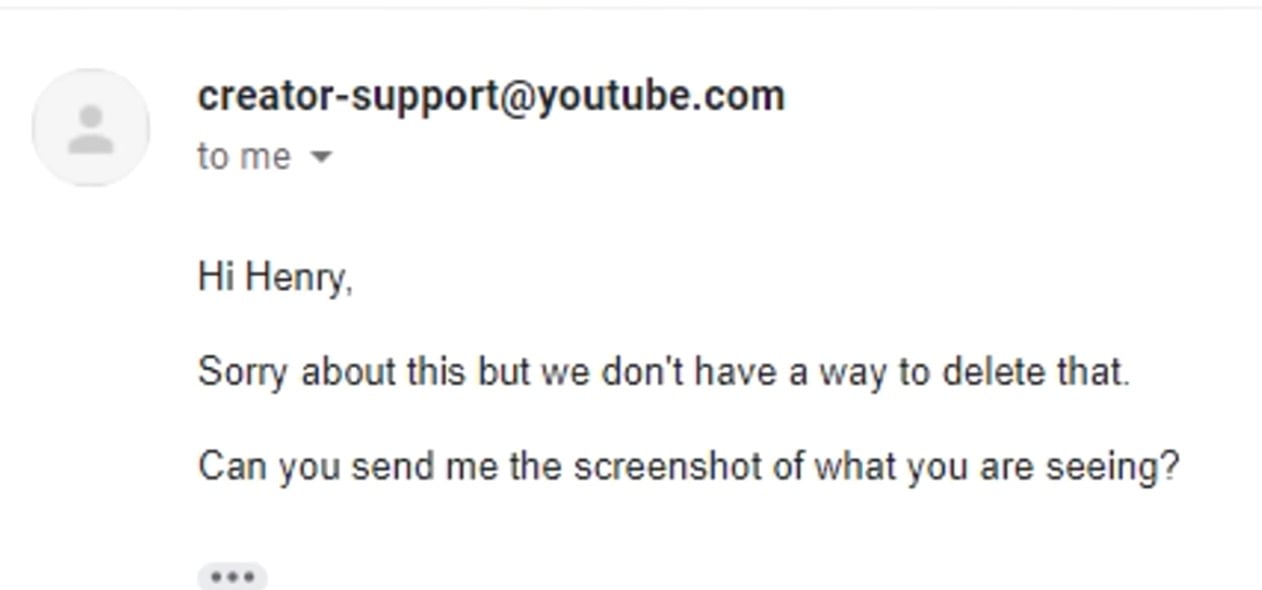 Liang thanked his audience for sticking with him for the past nine years as he's worked hard to create good content, saying their support on Patreon has really helped.
More news of demonetizations and exasperated creators expressing concern for the poor management of YouTube, the platform they helped to build, will come at no surprise to those who are paying attention.
We've drawn lots of attention to other cases of demonetizations and mass censorship across the platform, as creators' livelihoods are constantly wiped out by the platform – often with as little as an email and no response from YouTube about exactly why.
News commentators, musicians, family vloggers, political candidates, and even model creators have been affected by YouTube's creator-hostile decision making.