After using the "Broadcast Yourself" motto as the tagline on its official blog for many years, YouTube has quietly scrubbed all mentions of the phrase from its blog.
The removal of this phrase was spotted by Justin Derby. According to the Wayback Machine, the "Broadcast Yourself" tagline has been used on the YouTube blog for over two and a half years, with the tagline being added on October 20, 2016 and removed on May 1, 2019.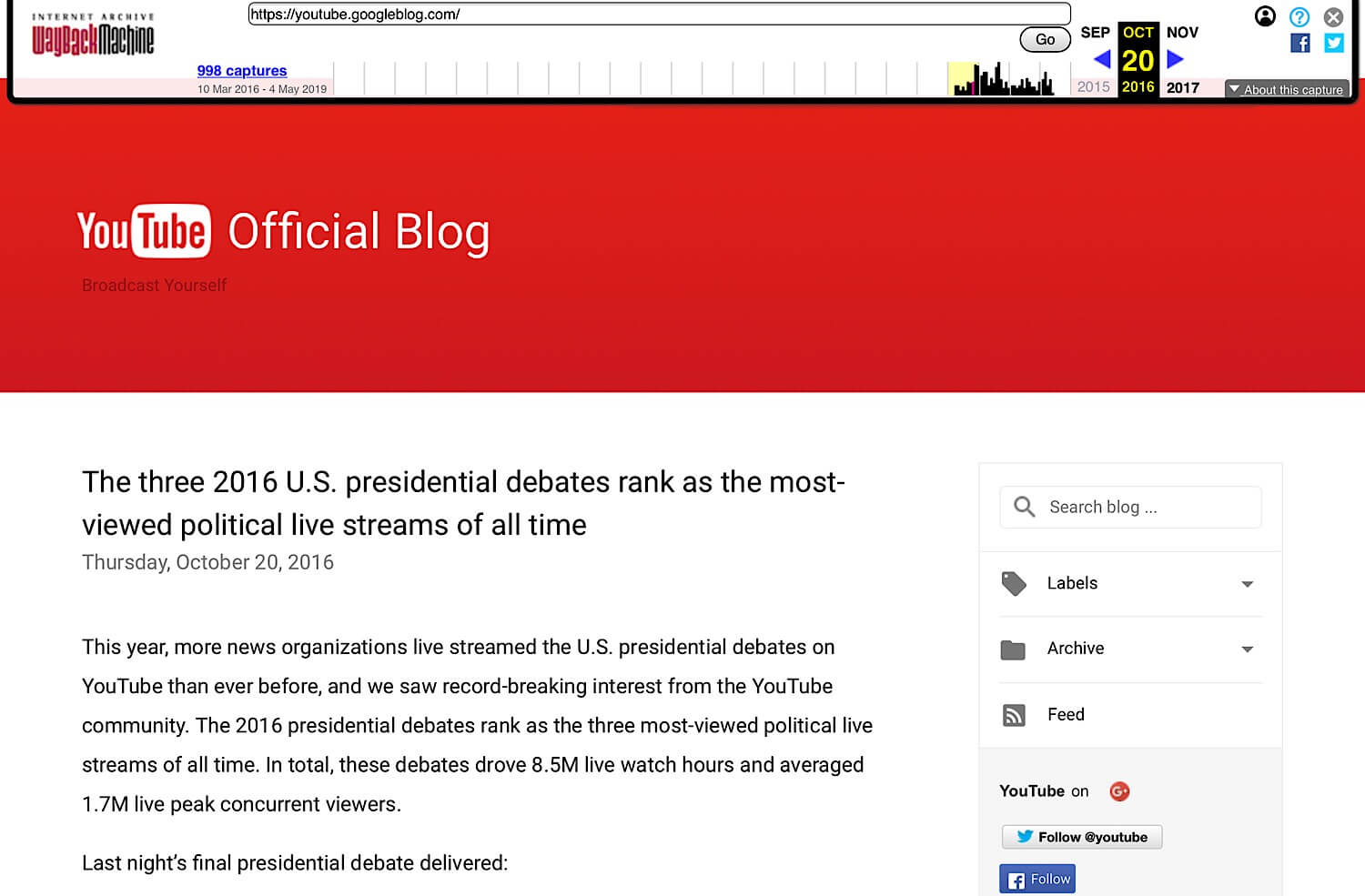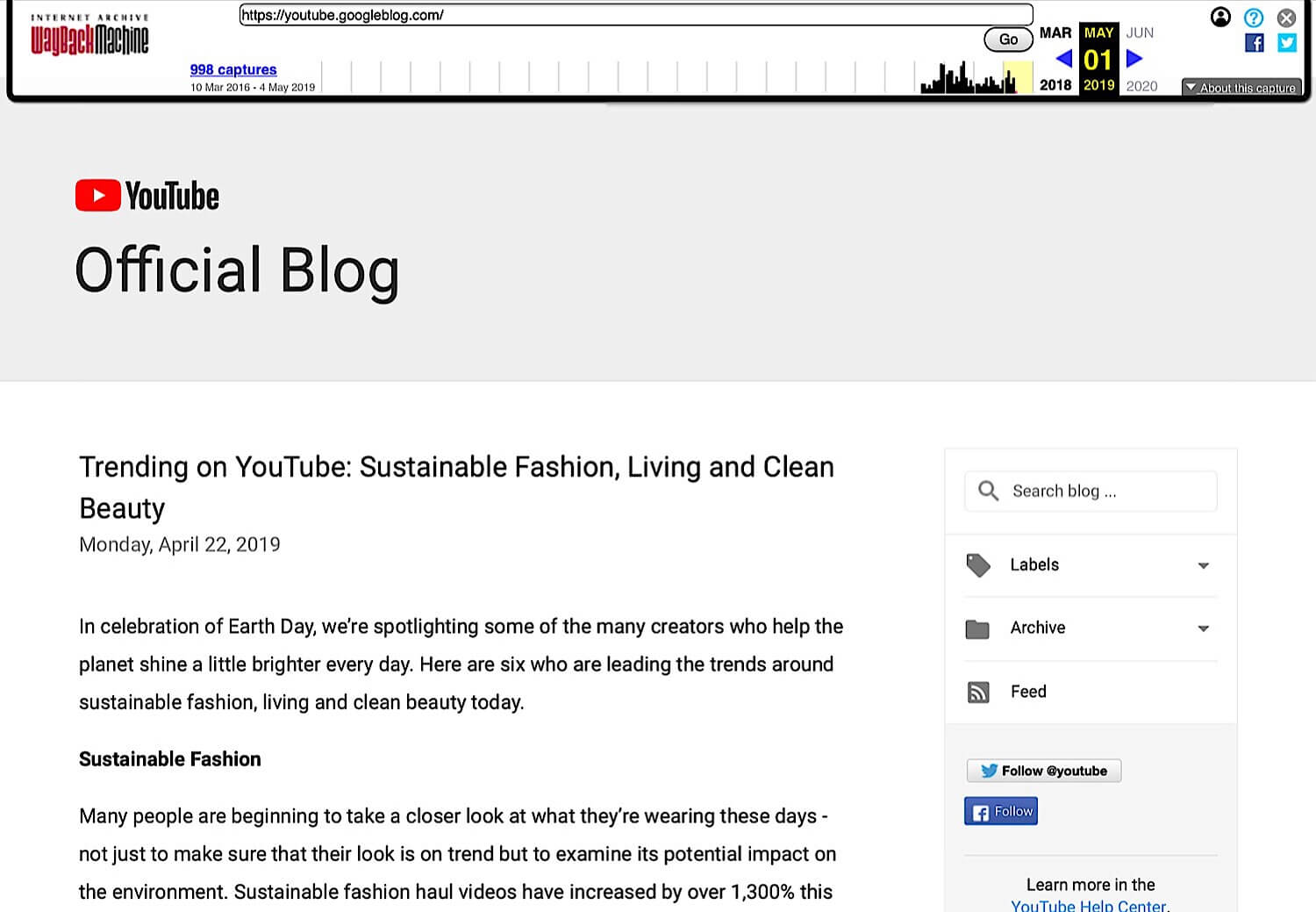 YouTube hasn't said why the "Broadcast Yourself" tagline was removed from its official blog. However, the removal came just a day after Alphabet, the parent company of Google which also owns YouTube, lost $70 billion in market cap – a loss which was largely attributed to YouTube changing its algorithm to favor corporate media and squash independent creators. Alphabet's Chief Financial Officer (CFO) Ruth Porat indicated that YouTube is committed to these algorithm changes and said the company believes they add to the user and advertiser experience.
It also came a day after YouTube CEO Susan Wojcicki suggested that trade offs which impact innocent creators are necessary. She made this suggestion when commenting on two specific trade offs YouTube has made this year – the decision to mass disable comments on the videos of innocent creators and the decision to block uploads from innocent creators during the New Zealand mass shootings.
These comments from Porat and Wojcicki indicate that YouTube is shifting its long-term focus away from independent creators and towards corporate media. The quiet removal of this tagline from YouTube's official blog could be a reflection of this change and a subtle acknowledgment that "Broadcast Yourself" is no longer an accurate representation of the company's focus.