US tech giant Apple has been exhibiting what many will no doubt find to be a disconcerting degree of pragmatism regarding geopolitics. The company seems to be putting profits first in every scenario – but Apple is explaining its actions as nothing more than compliance with legal requirements in those countries where it operates.
One of them is China, and Apple recently, and controversially in the West, went with China's official policy on Hong Kong in banning several apps from the app store.
This time around, it was Russia's turn to play hardball with Apple and win. Apple Maps and Weather now show Crimea as part of the Russian Federation.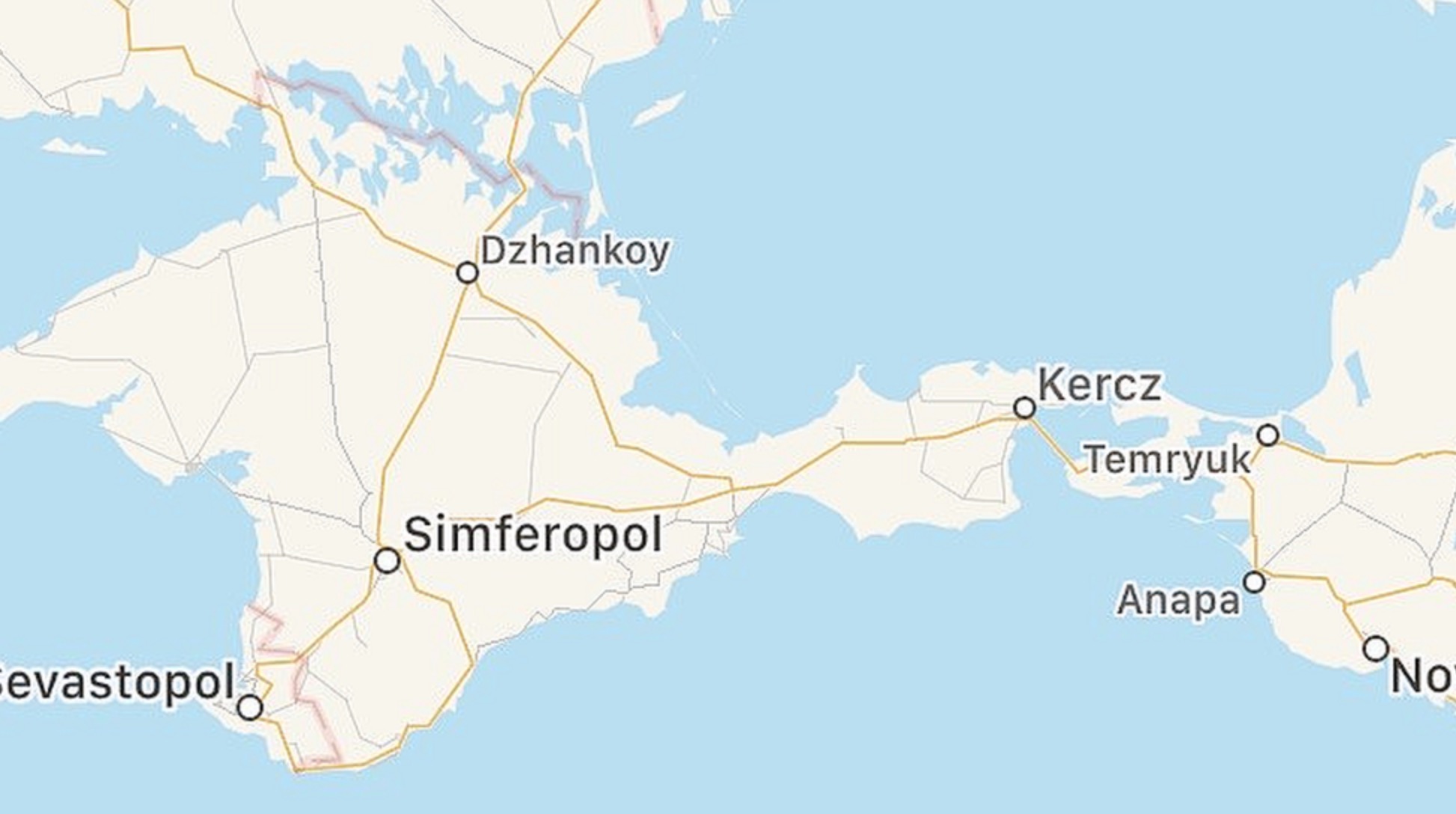 Ukraine lost the peninsula – that had been its part since 1954 – to Russia five years ago. Moscow's move to gain control of the territory is seen as annexation in Ukraine and the West, while Russia considers it an act of reunification.
It's unlikely that these two positions will get any closer any time soon – but Apple has "voted" in favor of Moscow's point of view, at least when it comes to what it offers to users in Russia. International versions of the two apps are neutral – treating Crimea as neither Russian nor Ukrainian territory.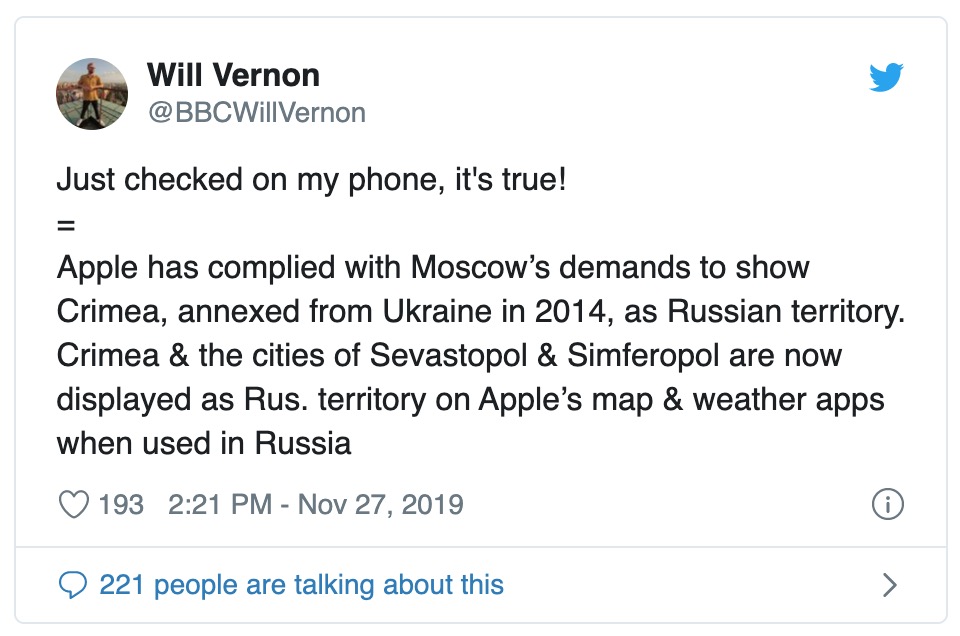 The latter solution is not unusual – Google Maps, for example, marks boundaries of disputed territories differently from internationally recognized borders. But why is Apple going the extra mile to provide Russia-compliant versions for users in this country?
The answer is: Russian pressure. When Moscow several months ago observed that Crimea's status was shown "inaccurately" by Apple – an "inaccuracy" that is a Constitution-violating criminal offense, at that – negotiations began to find a solution.
Apple's initial proposal was the neutral approach, i.e., to show Crimea as belonging to neither country involved in the bitter territorial dispute. But Russia insisted on strict compliance with its laws.
Unsurprisingly, Ukraine has condemned the US giant's decision, accusing it of disregarding Kiev's position in this geopolitical drama. But the mood was very different in Moscow.
"Today, with Apple, the situation is closed – we have received everything we wanted," Russian parliamentarian Vasily Piskaryov has been quoted as saying.
Apple itself is yet to make any comment.