Russian model and social media user Veronika Belotserkovskaya, aka Belonika, appears to be the target of Russian authorities under the new "fake news" law, which can land offenders in prison for 15 years.
Usually, Belonika posts her life on Instagram. However, her recent posts have been political. In one post, she was in a blue dress in front of a yellow dress, an obvious nod to the Ukrainian flag.
In other posts, she was more direct in attacking Russia's President Putin and his invasion of Ukraine.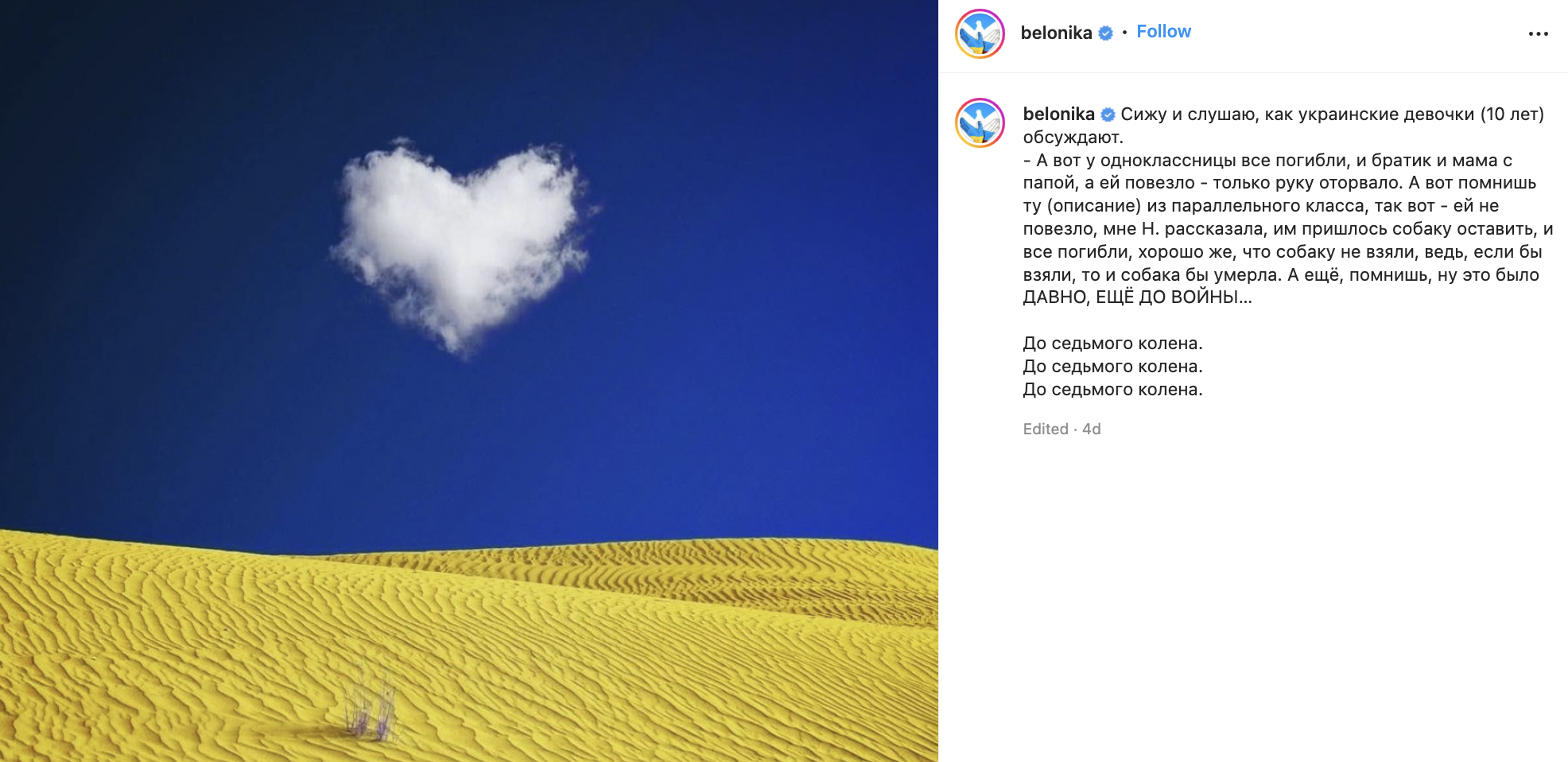 In one post she said, "I don't consider the Ukrainian people as my enemy. I consider them as brothers and sisters. I consider this 'special operation' an invasive WAR against a sovereign state."
A statement released by Russia's Investigative Committee said the posts "discredited" the government and the armed forces. The statement added that the posts are "deliberate false information about the use of armed forces by the Russian Federation for the destruction of cities and against Ukrainian civilian population, including children, in the course of the special military operation on Ukrainian government territory."
Since Belonika is not in Russia, the committee said she will be added to the international wanted lists.
In a recent post, Belonika wrote, "I woke up with the feeling I will never be able to go back home."