Update – May 9, 2019: The Bounding Into Comics Facebook page has been restored.
Bounding Into Comics, a popular website that focuses on comic books, movies, and television shows, has been banned from Facebook as part of what it believes to be a targeted takedown for publishing content that doesn't align with Facebook's views. The page had over 250,000 followers at the time it was removed and is the latest in a series of recent high profile social media account shutdowns.
In a blog post discussing the termination of its Facebook page, Bounding Into Comics said that its page was removed on Monday, May 6, shortly after it published the new Spider-Man: Far From Home trailer to the page. After publishing the trailer, Facebook sent a series of alerts to Bounding Into Comics.
The alerts informed Bounding Into Comics that content it posted had been removed and accused Bounding Into Comics of the following violations:
Violating the Facebook Statement of Rights and Responsibilities
Repeatedly posting content that infringes or violates someone else's rights or otherwise violates the law
The third alert also told Bounding Into Comics that its page could be temporarily blocked or permanently banned.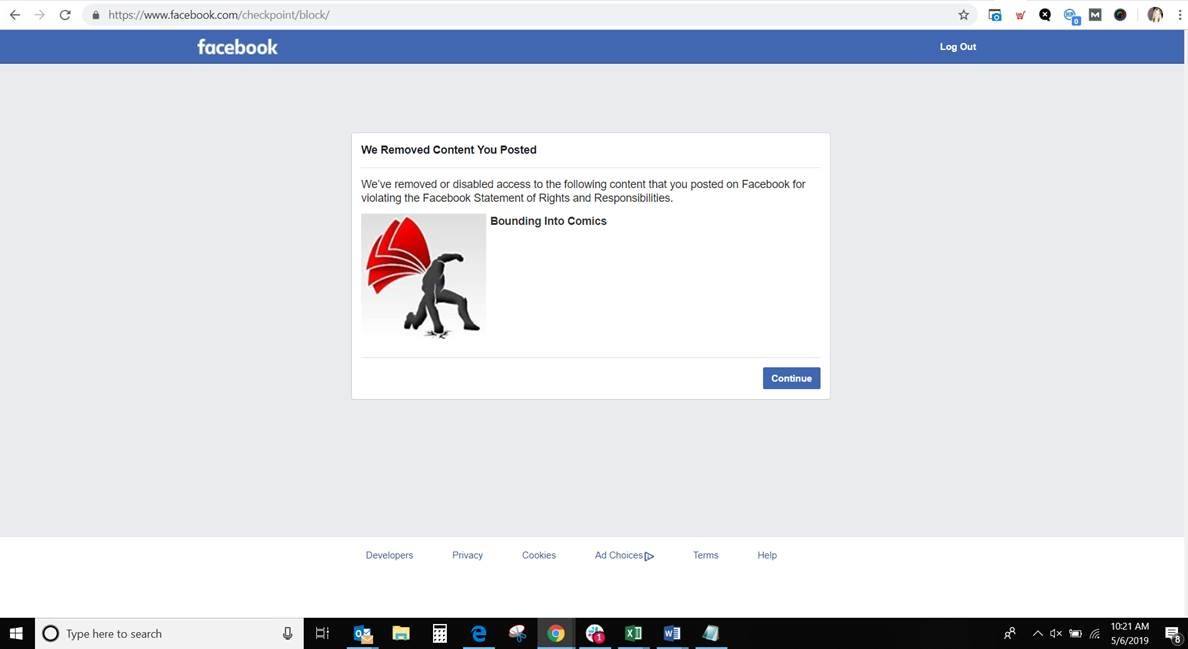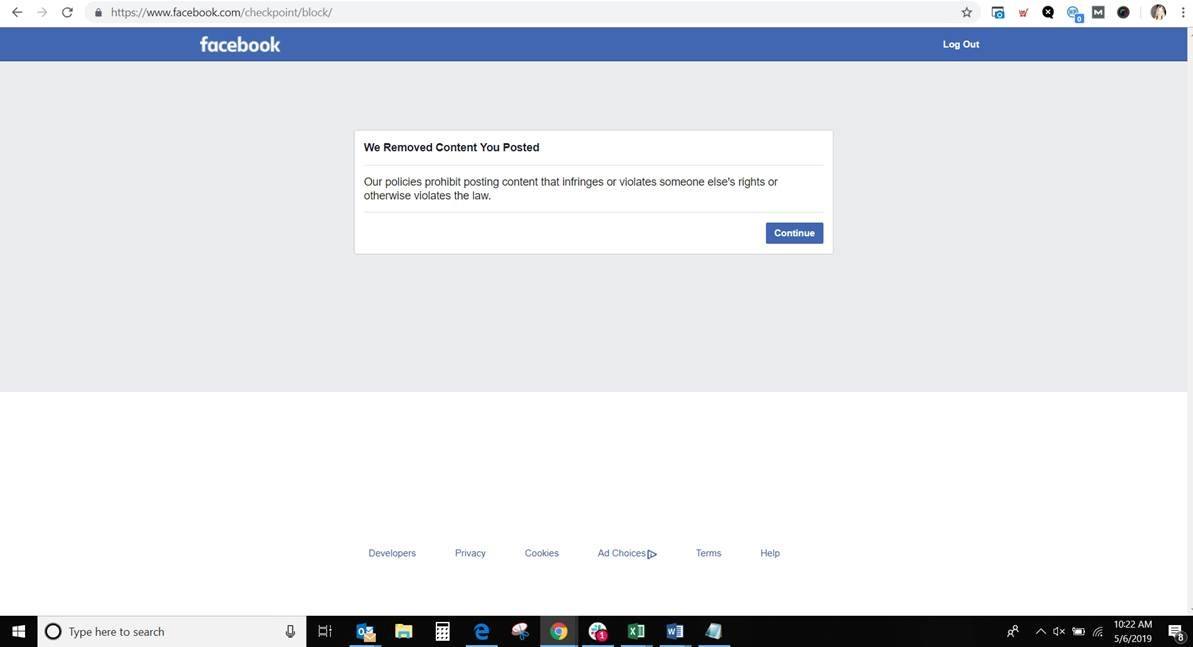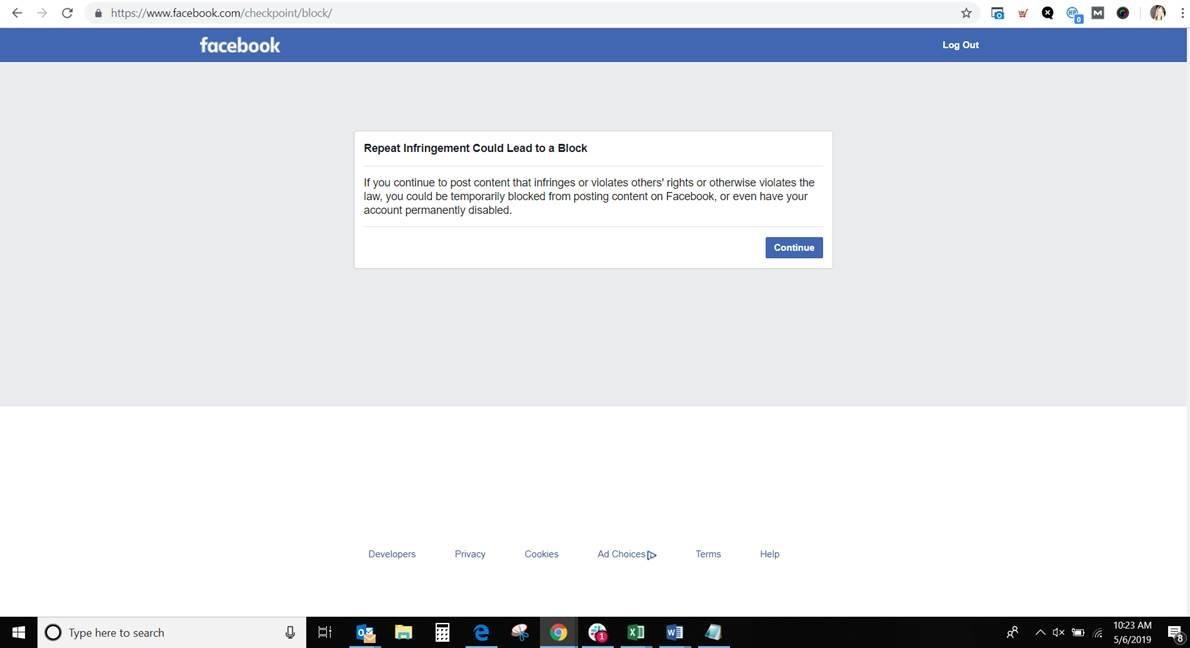 The fourth alert then asked Bounding Into Comics to:
Review Facebook's intellectual property policies
Remove any other content that may infringe or otherwise violate another's rights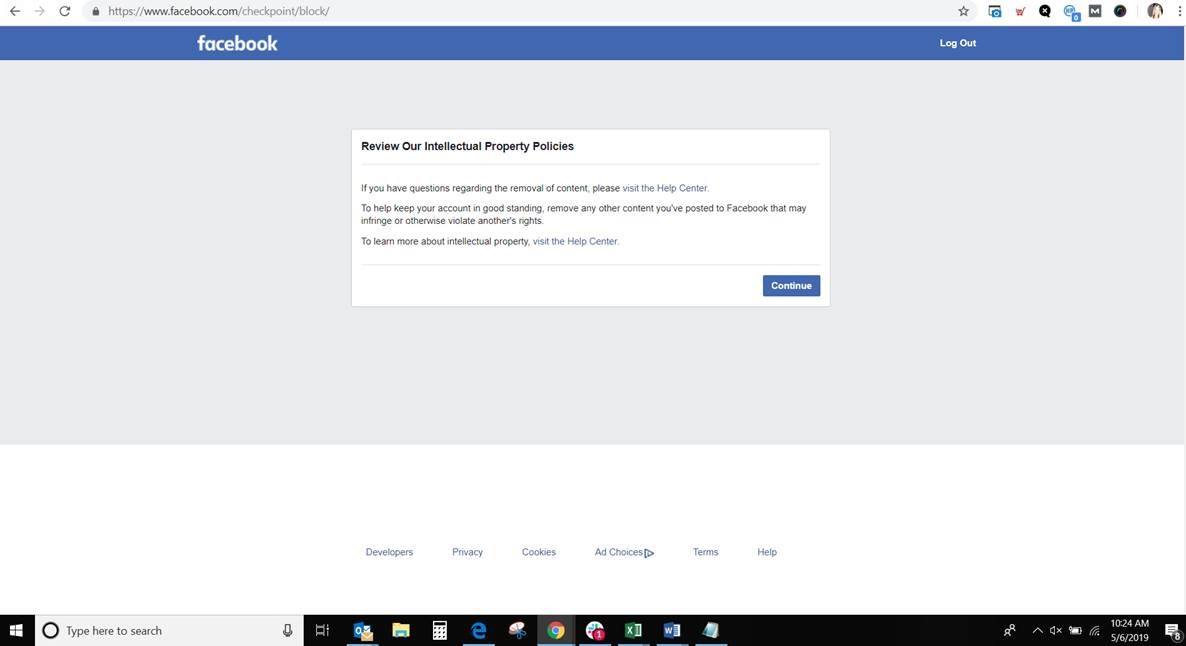 Bounding Into Comics was then sent a fifth and sixth alert which repeated the messages from the second and third alerts.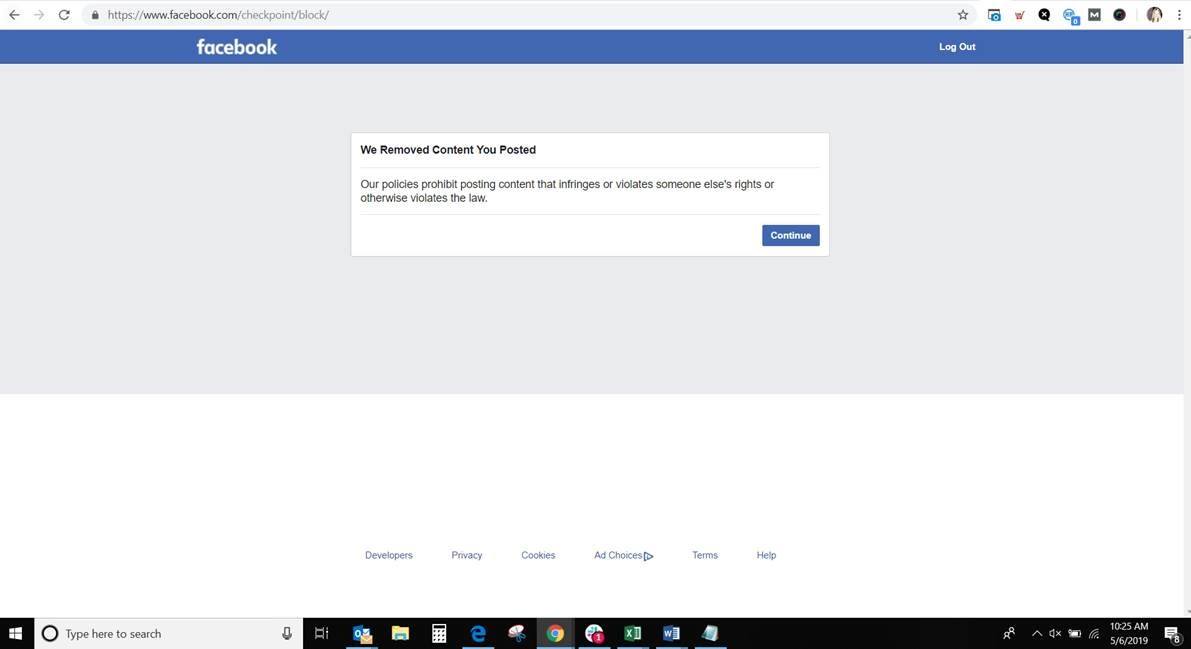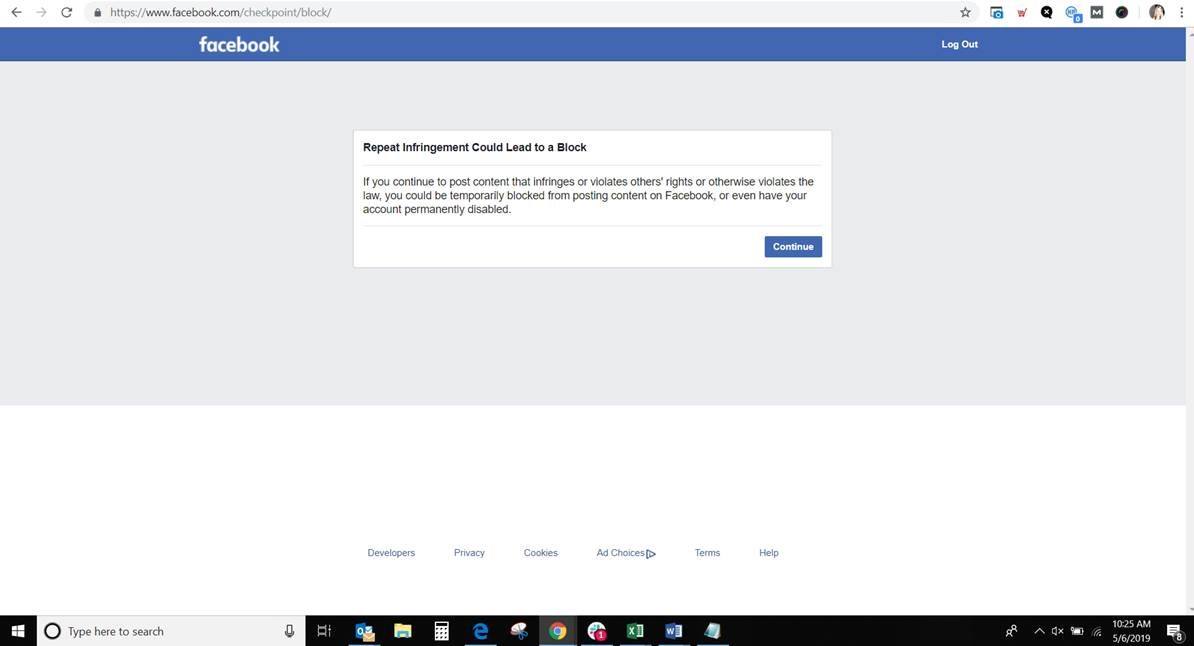 According to Bounding Into Comics, no specific examples of its page's alleged violations were provided by Facebook. Bounding Into Comics added that it was able to get in touch with Facebook's Publisher and Media Support team about the page removal but once its page was identified, the Facebook representative stopped responding to emails.
Bounding Into Comics believes Facebook has targeted its page because of the nature of the content it publishes. Specifically, it believes its coverage of the following topics were factors that led to the Facebook page being banned:
Various comic book and movie studio executives making anti-Republican and anti-Trump comments and threatening violence against President Trump and his supporters
Electronic Arts (EA) and its controversial response to fan criticism of the video game Battlefield V
Stars of the Marvel Cinematic Universe (MCU), how they raise their children, and their views on President Trump
Facebook's censorship including the recent bans of the high profile, pro-Trump political commentators Alex Jones, Paul Joseph Watson, Milo Yiannopoulos, and Laura Loomer
Bounding Into Comics said that it will not buckle to this attempted censorship by Facebook:
"We don't intend to curb our extensive coverage of culture – from nerd culture to pop culture and everything in between. Our team will report the facts, offer candid opinions, and not cow to Facebook's attempted censorship."
This removal of the Bounding Into Comics is the latest in a series of recent high profile bans across social media where vague and confusing reasons have been given for the bans.
These include Facebook's recent ban of Jones, Watson, Yiannopoulos, and Loomer where they were banned for being so-called "dangerous individuals" despite Facebook providing no examples of how they're supposedly dangerous.
Another example is Twitter's recent decision to ban an account which parodied Democrat Congresswoman Alexandria Ocasio-Cortez (AOC) for breaking its rules around "fake and misleading accounts." Twitter's rules say that self-labeled parody accounts are allowed on the site. This AOC parody account included the label "parody" in both its Twitter account name and Twitter bio but was still banned under these rules.
These recent bans have primarily affected pro-Trump commentators (the AOC parody account was run by Mike Morrison, a Trump supporter) and sites that call out anti-Republican and anti-Trump comments.
The bans are also stepping up in their scope and severity with accounts that focus on humor (such as the AOC parody account) and culture (such as Bounding Into Comics) now being targeted and banned across social media.