Canadian Minister of Environment and Climate Change, Steven Guilbeault, has been mandated by a federal court to restore the line of communication between him and Rebel News founder, Ezra Levant, on a popular social media site, X.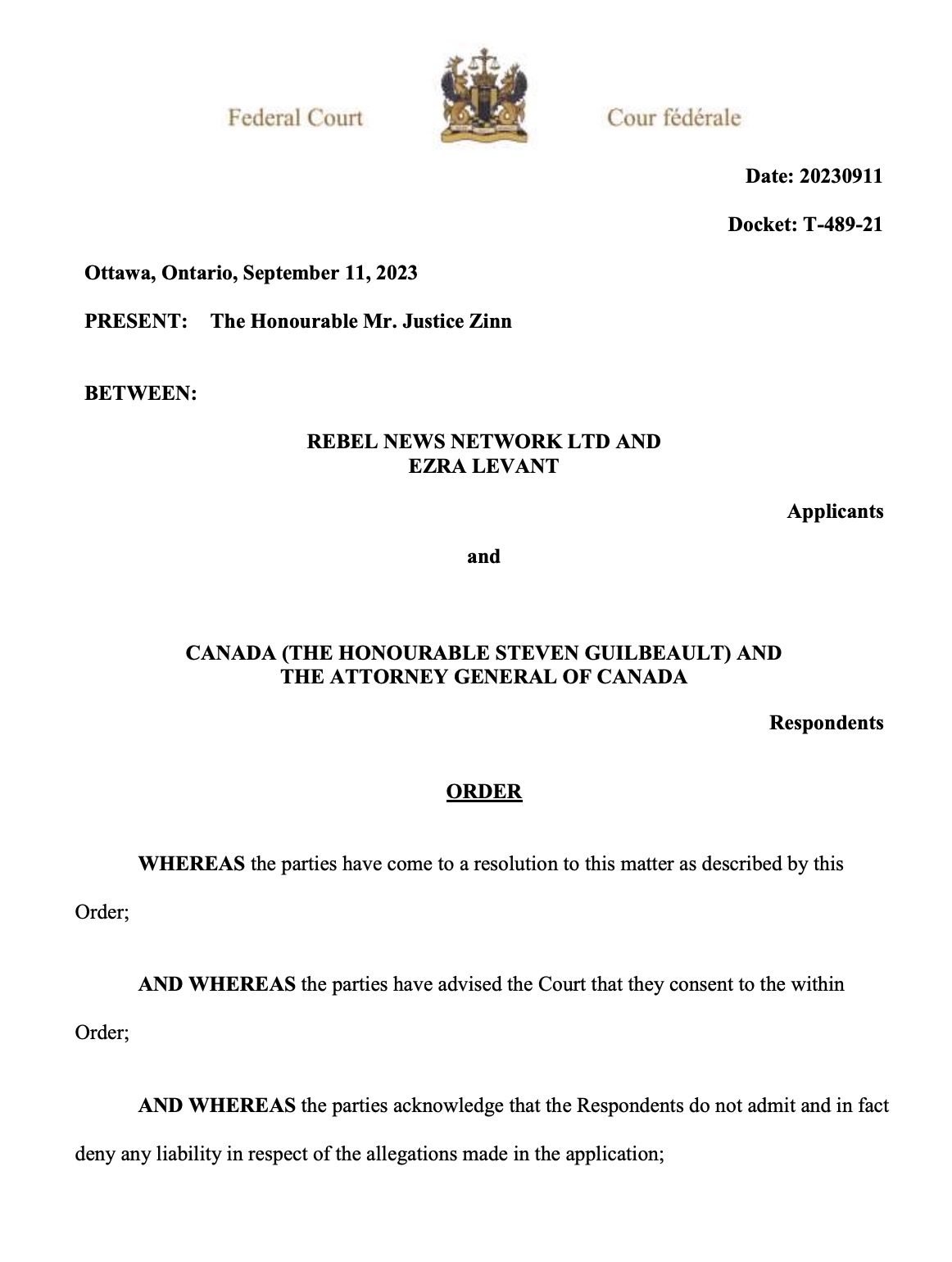 This stipulation arose amid settlement terms in a lawsuit originally launched by Levant in 2021, charging that the minister's move to block him had impinged on his rights to public discourse. As stipulated by Justice Russel Zinn, Guilbeault is obliged to pay Levant $20,000 within 90 days as part of the settlement.
This case emerged after Guilbeault blocked Levant from interacting with his X account, an act viewed by the latter as the "weaponization of the state" against its critics.
Guilbeault has been explicitly directed to desist from blocking Levant on X for the duration of his tenure as a Member of Parliament.
We obtained a copy of the order for you here.